Madhus Garage Equipment is more than a provider of aligner and wheel balancing equipment. In an aggressive step forward, Madhus makes the presence of its flagship equipment brand, Hunter, felt across market segments in India. It is not only a premium brand in wheel alignment and service solutions, it is further working towards becoming a mass brand in the category. Sarada Vishnubhatla speaks to Nikhil B, Deputy Managing Director, Madhus Garage Equipment to understand the new and improved Madhus 2.0 version and its marketing and 'people' strategy.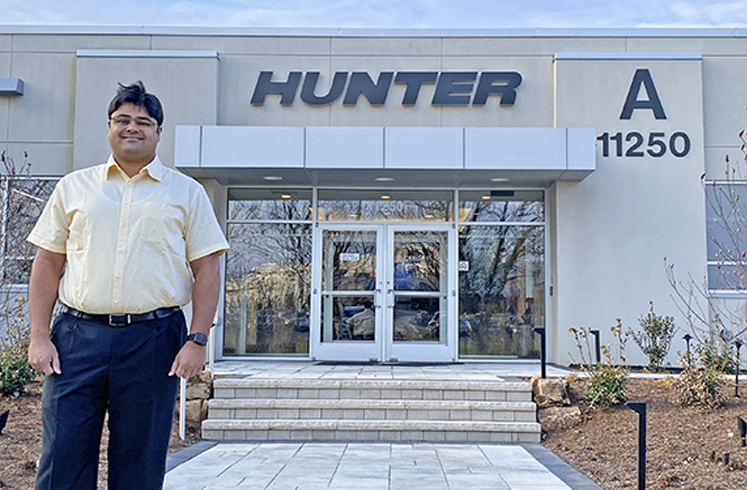 Nikhil B, Deputy Managing Director, Madhus Garage Equipment has been exceptionally busy for the last 2 years. Besides his usual responsibilities, Nikhil has dived deep in the process of molding the company to become an improved version, Madhus 2.0, of itself. It is not easy turning a new leaf while retaining the best of the traditional values. And offering value for money to the customers is something that Madhus has always committed itself to. The same is true for its flagship equipment brand, Hunter, which is dedicated to serve customers with only the best wheel aligner and balancing solutions.
These are exciting times for Madhus. While standing tall and firm with values and tradition that the company was founded on, the new version – Madhus 2.0 is keenly focused on weaving customers closer. And the way to do that, according to Nikhil, is by connecting better to his team, acknowledging and rewarding high achievers, offering upskill training on a regular basis and by remaining a financially independent organization.
In this interview, Nikhil reveals new ways of marketing, and customer connect. Crucial to all this, he says, is his team. Most importantly, the pathway to the heart goes via the stomach, sometimes. In the organization, Nikhil has made it a practice of sharing a meal once a month with those of his team who celebrate their birthdays the month before. Going a step forward, Nikhil invited his team home recently for a sit-down dinner to interact with each one of them, get to know them better and exchange ideas… though Nikhil knows each one of the 272 employees at Madhus by name.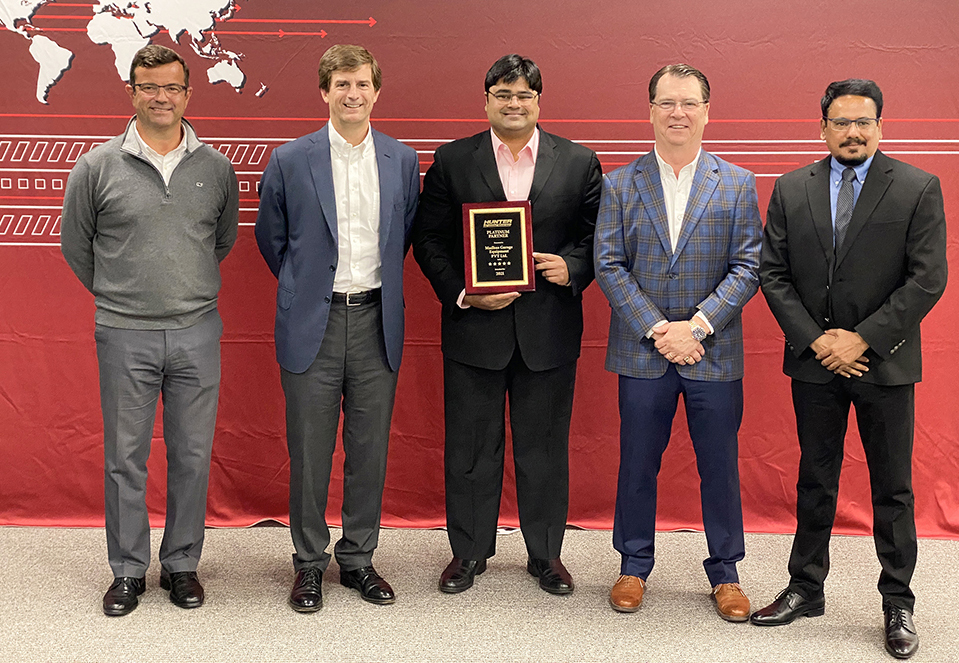 During his recent visit to Hunter Engineering Company headquarters in the US, he worked alongside the team there to understand the business scenario and the nuances of the car dealership market. Now back home, Nikhil is brimming with ideas and nuances to implement at Madhus in his bid to develop the business further in India and weave a stronger, closer and performance-oriented team together.
Madhus – be it the original or the 2.0 version – has stood the test of time. A case in point is when the market slumped across industries and the economies during the 2nd wave of COVID pandemic in 2021, Madhus hit a record high turnover standing 2nd highest in global sales for the parent brand, Hunter Engineering Company. Despite the market teeming with products that are cheaper, Madhus' discerning customers know the value they get when they buy Hunter wheel aligning equipment or when they get their cars serviced using Hunter aligners and other solutions.
Excerpts from the interview: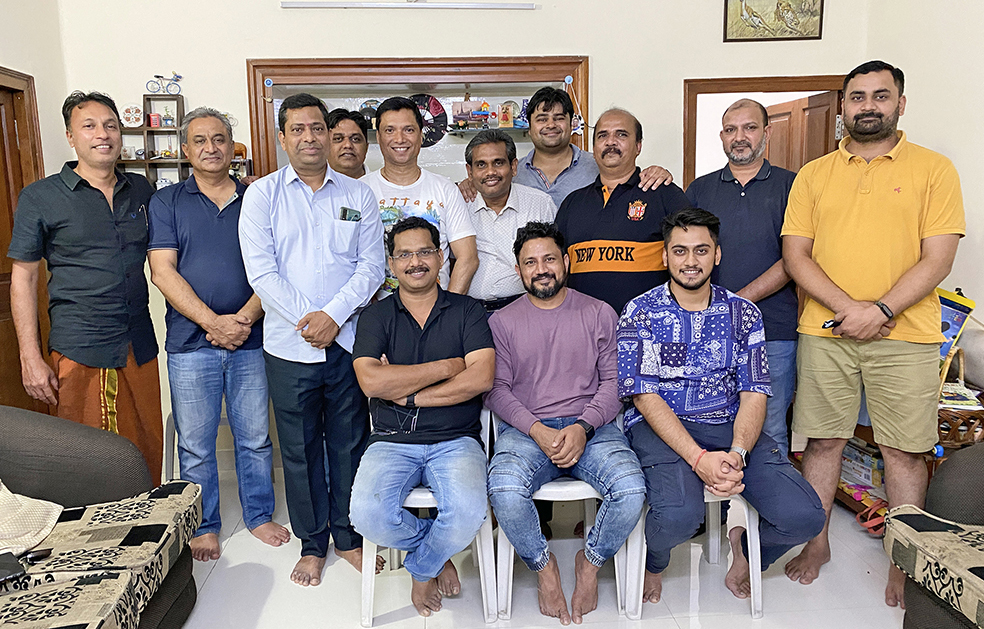 What does Madhus 2.0 version entail?
Madhus 2.0 is all about new management style. It is our team which is at the forefront, and the management will be listening to the team's requirements and make changes accordingly. This also stands for the new generation of people who are crystal clear on what they want in life. And as the new management, we will help them achieve their dreams. Madhus 2.0 version is an agile, and responsive management which focuses on rewarding good work. We are a flexible and more professional organization today. We are encouraging our team to envisage their goals and ambitions and they know that if they seek more opportunities at Madhus, then those wishes will be honoured and fulfilled. The best part is that even those employees who have been with us for more than a couple of decades are on board with the change.
Madhus has always commanded respect in the market for being an honest and transparent organization. And it is no different with Madhus 2.0 version. We are still a self-funded, zero-debt company. We are a strong team of more than 270 people who believe in high performance. In these 2 years of transformation, our team has responded well and is already showing an attitude of aggressive growth. Complementarily, the management has an open-door policy to hear out both the team's grievances and new ideas. We are proud of the transparency and increasingly better communication that exists amongst all the levels of management. And we have observed that this paves the way for our team to become even more proactive and productive.
How has the productivity increased with Madhus 2.0 module?
There are a number of ways to document the increase in the productivity levels at Madhus since 2.0 module has been put into force. The first and foremost is the CRM, where we now have double the number of service calls that are made by the service engineers. As we have improved our monitoring system, we have seen that this has had direct impact on the resulting market connect and problem resolution. We have been able to give faster service to our customers. Now the management is minutely aware of each and every good work being performed by our team in the market. We are now leading with a tighter HR Policy and stronger management structure. We understand that as humans, mistakes are bound to happen. While we correct them together as a team or on a one-on-one basis, good parts are highlighted and rewarded duly.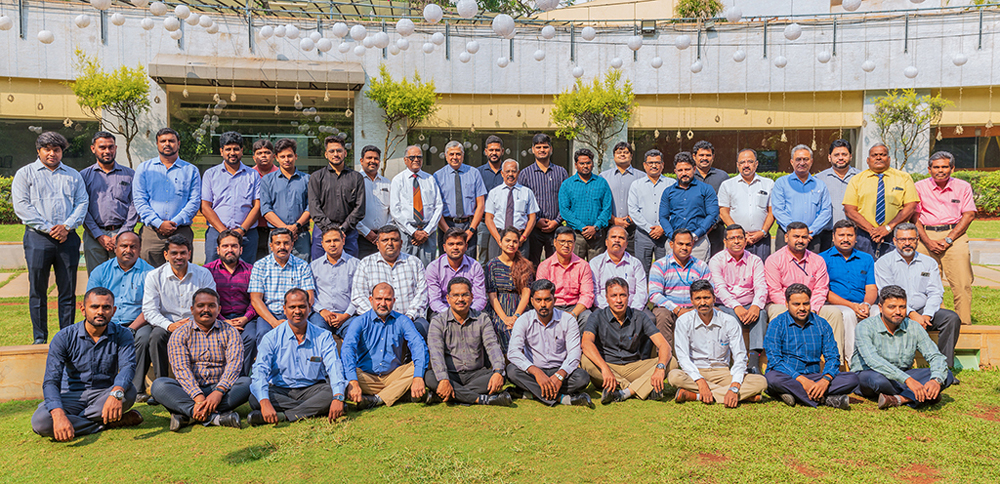 As management, we have taken steps to reduce wastage by more than 20% since implementing Madhus 2.0 version. It means that we have become more efficient in the way the company is run on a daily basis.
How does Madhus 2.0 reward high performers in the company?
Every sales person is offered certain percentage of his sales turnover as incentive when he achieves his sales target. Our long-term thought process is that this will attract better quality talent and we are hiring rapidly and aggressively right now. The people we choose to be part of Madhus 2.0 are ambitious, dream to earn big and are ready to invest their efforts in the business growth. Focusing on sales incentive helps us strengthen our sales team and lead to more highly talented and skilled people joining us. We have also introduced a new system where every month we select a 'Star Performer'. This award recognizes people who have gone beyond their responsibilities and achieved something extraordinary.
What about the marketing part of this all? How different will it be?
We are heavily opting for digital marketing to propagate our flagship Hunter brand and services. We are taking advantage of the digital media platforms. Besides our website Hunterindia.com, we are visible on Facebook, LinkedIn, Instagram and others. We have our customer testimonials uploaded on to our YouTube page which is available to all as a proof of concept. In branding terms, our brand installations are positioned at our customers workshops. Then, post pandemic, we are also focused on meeting the stakeholders. For this we are planning to initiate a novel meeting program in about 20 cities, which may be tier-2 ones, where we will invite them to an exclusive demo event in a star-hotel. We will install Hunter Aligner and Wheel Balancers to demonstrate how the brand offers a superior customer experience. It also gives both the parties an opportunity to network, discuss the equipment and ponder over its uses in a relaxed atmosphere. We hope to embark on this in the next couple of months.
What will be your new market strategy?
Our message is simple and clear – we are more than equipment suppliers. We provide solutions and are business consultants to our customers. We provide them products but also offer knowhow on how to utilize them and explore all the features. We also help them in marketing their services to their customers better and in alignment with that, our trained sales personnel are always at hand to assist them. We are here to create wealth – for our customers, employees and the organization.
What about upskilling your work force?
Our sales personnel have a clear mandate to upskill themselves through regular trainings. They know that they have to sell more equipment for which they need to update themselves periodically, and we have 3 training centers in India just for this purpose. As per our service grading program, our service engineers receive their benchmark levels which they can improve upon going forward. And our managers are now trained to listen to our service engineers and identify the team requirements in terms of training and troubleshooting for customers. Hunter has provided us with new training material which has been made accessible to all our sales and service engineers.
We are working on improved market penetration of Hunter wheel alignment and service solutions, on better reach to our individual customers, besides enhanced support to workshops and mechanics who understand that Hunter India is reliable. We are out there in the field for our customers and we are making every footprint of ours count.
In a nutshell, we are dependable – both internally to our employees and also externally to our customers. We are a professional organization with a soul.