In an extended talk with N. Balasubramanian, Stephan Lenz, Regional BDM Automotive – India & Southeast Asia, makes the story of FUCHS Group heard and talks about their globally-known and highly competitive brand of lubricants besides throwing light on their foray into the Indian aftermarket segment. In India, the brand is well-known in the OE space and now, it is poised to make aggressive efforts to make new distributor partners besides offering an umbrella coverage across India.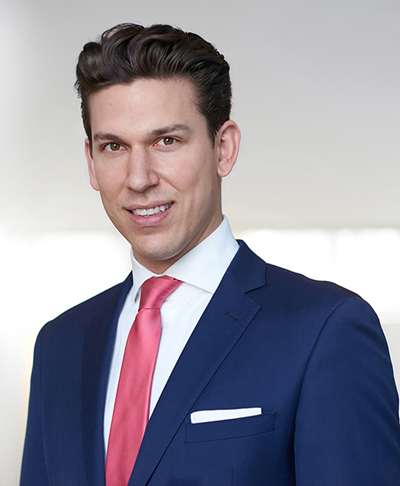 Known for 'Lubricants, Technology, People', FUCHS Group is focused on lubricants and specialties for the last nine decades and more. FUCHS LUBRICANTS INDIA is the wholly owned subsidiary of FUCHS PETROLUB SE Germany that boasts of more than 10,000 products catering to global markets.
Active in India since 1994 as a JV company, FUCHS LUBRICANTS INDIA became a private limited company in 2002. Now, the brand is touching a new milestone in India by entering the huge aftermarket while still serving the OE customers with equal vigor. Now, FUCHS LUBRICANTS INDIA is now ramping up its penetration in the domestic market by reaching out to distribution partners and making them aware of the brand's reliability and performance, especially in the aftermarket space. The company is looking at serving across vehicle segments, with focus on passenger cars, motorbikes, construction equipment and CVs.
Excerpts from the interview:
How is the business right now for FUCHS LUBRICANTS? And, how would you sum up the past year with the pandemic wreaking havoc on global businesses?
The year 2021 was good and that was when we recorded Euros 2.9 billion in revenue and the FUCHS Group also grew strongly around the world too. We are working towards an initiative called FUCHS2025 where we are working towards strategic targets. FUCHS has a strong presence in the OEM business, and we have major tie-ups with car makers around the world. Despite the good business, last year has been challenging with raw material crisis brewing, logistics becoming tougher and then the appearance of the unexpected war between Ukraine and Russia. But FUCHS Group coped quite well because our advantage is that we are on world markets instead of a few.
Please tell us more about your OE business in India and also about your plans for the aftermarket. How would you rate your presence in India overall?
We are a supplier to major OEMs in India and also a supplier for genuine brand for select OEMs. Leveraging this strength, we have defined a strategy to expand our footprint in the Indian automotive aftermarket. FUCHS is a well-established brand in the industrial segment and we will extend this brand into the automotive aftermarket and help our customers with technologically superior engine oils, gear oils and greases for their two-wheelers, cars and heavy duty vehicles.

What percentage of your business comes from automotive – from both OE and aftermarket – globally and in Asia, including India?
Our automotive OE and aftermarket business is over 50% of the total revenue and the industrial division makes up an important pillar for our overall business. In many countries, our aftermarket business has become much stronger than the OE business compared to previous times but yes, our OE business is growing simultaneously.
What would be FUCHS Group's USP in a market such as India which has global market leaders, strong local brands and some that offer economical products too? Tell us about the value you bring in when you approach mechanics and distributors.
We are technologically superior and are a premium brand and we are consistent in that. We bring German technology that has been enjoying strong tie-ups in Europe and Asia for long now. FUCHS is a family business for more than nine decades now. Mr. Stefan Fuchs is the third generation CEO of our company. We are probably the singular lubricant brand in the world which is CO2 neutral. Our long-term goal is to become CO2 neutral from cradle to grave by say 2030, or a little later. This makes us unique.
Another point is that our technology and the premium quality that we offer remains exactly the same whether the customer is a major OEM or the aftermarket customer. And this is true wherever we are present and that includes India as well. We abide by the quality promise which makes us unique.
How would you explain the timing of the entry of FUCHS brand into the aftermarket in India?
It fits in well with our plans that India is focusing on similar quality levels and standards that we adhere to in Europe, Asia, Japan and in the US. This proves to be a perfect match that goes with our heritage, and also our technology profile. We realize that more customers are quality-driven today looking for premium lubricant brand. So, our promise is that the customers get the product into the service field and the product is the same which is already filled in when the customer buys the car and gets to the car dealer, I would say this makes us special.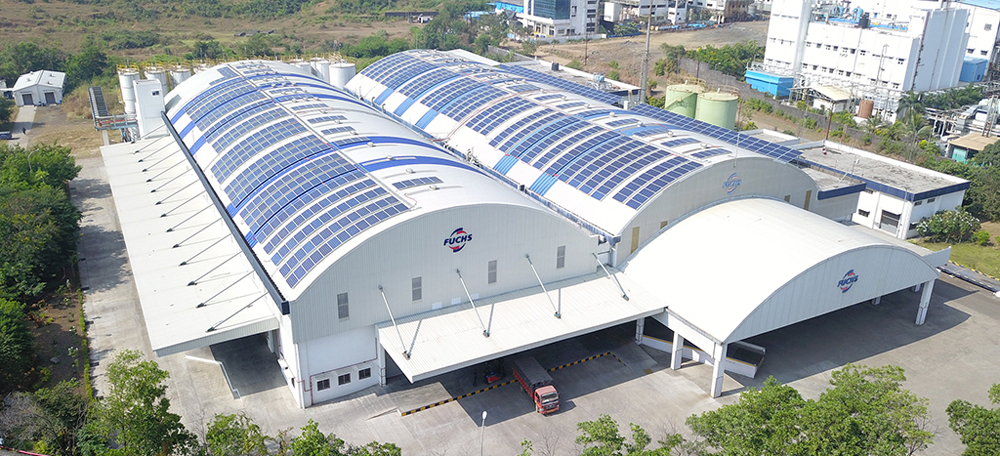 Our product offering is actually the full portfolio, probably the widest range in the industry. We begin with engine oils, semi-synthetics and full synthetics. Our distributors will be tempted, we are sure, by our unique transmission fluids, and probably look at becoming long-term business partners. In Germany, we have two state-of-the-art test suites, may be the only one to have these, that ensure that we meet the performance levels. We are also concentrating on the transmission fluids. These will include automatic and dual clutch transmission fluids. And these products have exclusive approvals which means no one else in the market has them. This makes FUCHS even more unique and would entice partners to work with us.
When it comes to market segments, we are also keen on the motorbike segment, which is the largest in the world and then of course the passenger cars, CVs – both LCVs and HCVs. Globally, we have 10,000 different products which means we also have products for the construction industry like e.g. excavators.
We plan to take everything one step at a time since India is a huge market. Our aim is to invest in this market and become a reliable business partner.
What big market trends are you tracking as far as the Indian market is concerned, including the burgeoning e-mobility space? What big opportunities and challenges do you foresee?
We have already launched our new product line FUCHS BluEV for e-mobility solutions, and it's a fact that it will take time to digest that engine oils which are a big part of the business will not be there anymore in some years. Trends will keep emerging but we are a robust partner in development, and R&D for all the big OEMs. Also, thinking aloud, service fluid is something that we can look at because it is relevant for service partners in India and around the world. There are more aspects to the future and we will definitely have products on hand.
Another consideration for us would be that the number of cars with manual transmission that still are made in India may shift to automatic transmission. Then, we also have active concepts all over the world where we take care of proper change of transmission fluids which is facilitated by our tie-ups with device manufacturers which can flush the gearbox system of all the residues. We think that this will become relevant in the Indian market in the next couple of years. We call it the FUCHS Gear+ concept. As for the network expansion here, we are looking at markets in South, West and North India and we already have tied-up with a major distributor partner, while looking for more. For us, what matters is that the range of coverage that we can offer with our products more than the number of distributor partners that we have.
Of course, the bigger picture will be to cater to all premium car brands, retailers, premium car garages, besides all racing enthusiasts. Then, we also are keen on associating with quality-conscious bike owners, besides fleet operators where they value frequent drain intervals. As a premium quality brand, we are there for them. We also see consolidation happening among organized distributors in the aftermarket and in such a context, it is the quality that will last the longest which is advantageous for our brand.
We also are keen to bring mechanics into our fold. We believe that this will further convince potential new business partners to work with us. We have a special coupon system where the mechanics can get instant money after scanning the QR code via Paytm. It will revolutionize the market. The idea is that the name FUCHS should bring a smile to peoples' faces.
How is FUCHS growing in the Southeast Asian market compared to India?
We are growing in double-digits per annum though Southeast Asian markets are smaller than India. We are building a new plant in Vietnam and we already have a factory in Indonesia close to Jakarta. This shows that our footprints are growing wider. We can confidently say that we are present in most of the big markets in Southeast Asia.