Celebrating their robust association with loyal distributors, DH Lighting India, invited them, along with their families, for a casual business 'bonding' meet in Siliguri, West Bengal from September 29 to October 2. Surrounded by the lush tea gardens, the hill resort in Siliguri, West Bengal found discerning distributors of DH Lighting India gathered with their families for a few days of recreation and business bonding time.
Talking to the distributors at the meet, Motorindia found out a host of pertinent insights, their profitable automotive lighting business and the difference DH Lighting India continues to bring in to the automotive industry. In this issue, we present 2 distributors – Harshal Vora, D. S. Traders from Ahmedabad, Gujarat and Sreevalsan of Navin Auto Spares Agencies from Cochin, Kerala respectively.
D. S. Traders – Partners in Success with DH Lighting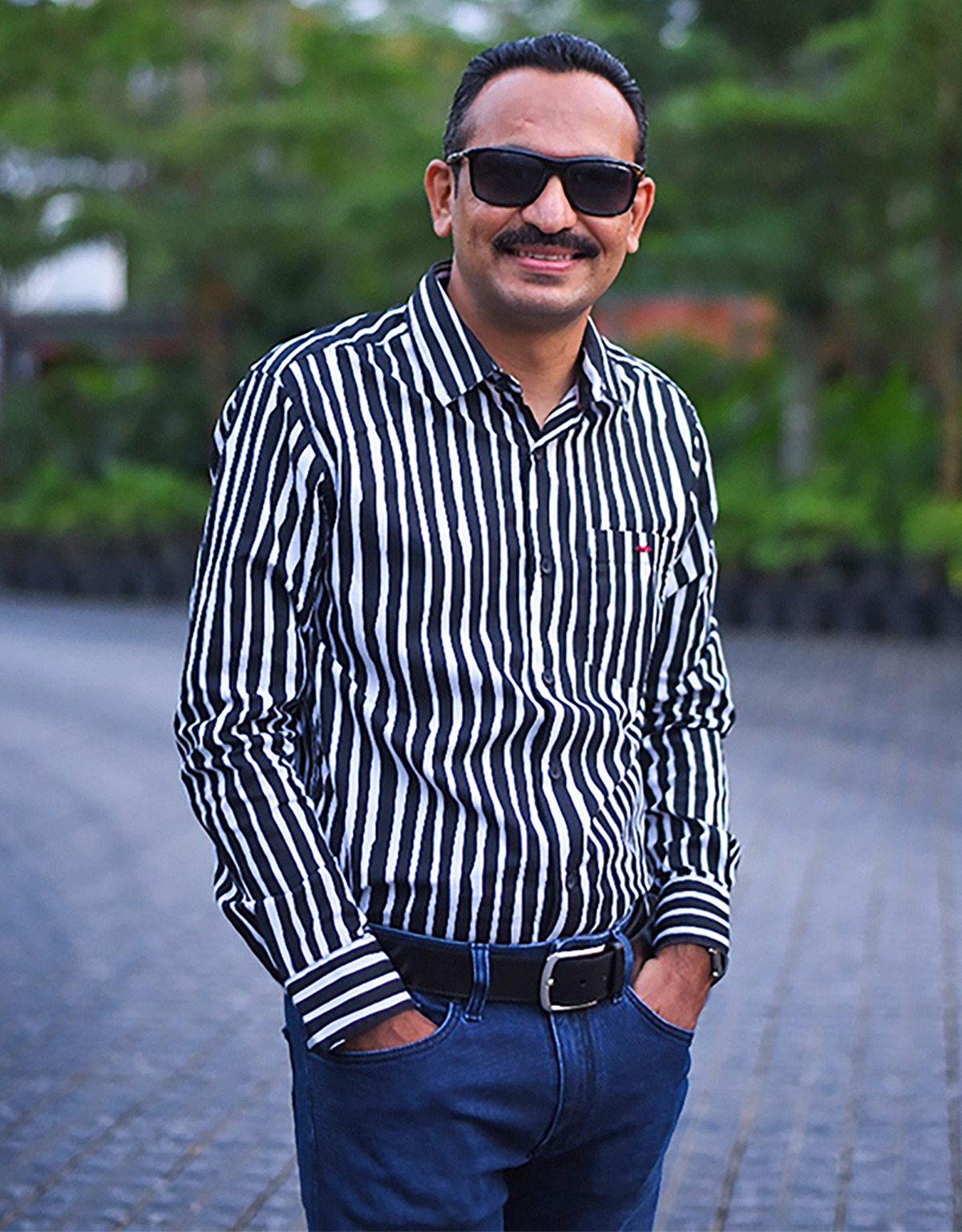 Founded in 2013 by Harshal Vora, D S Traders is based at Ahmedabad, Gujarat and has been a happy distributor of DH Lighting India products, especially halogen bulbs, for more than past 2 years.
Harshal shares his successful journey with DH Lighting India: "Since 1996, I have been handling work in the automotive light segment and my focus has always been to deal in lights and horns. For me, this segment offers tremendous scope for business. DH Lighting India has, all along, been highly supportive in our business. We are fortunate that despite COVID-19 pandemic wreaking havoc on businesses in the last couple of years, we still could do good business."
D S Traders clocks roughly 80% of their business from the CV segment while the rest comes from the passenger cars. And their products are sold all across Gujarat. But, in a price conscious market like India's, tackling competition is tough. Harshal agrees: "While the competition is tough, DH Lighting supports us on the cost aspect as much as possible. The market does offer cheaper options but our customers are extremely happy with our products and their performance. The new LED lights have given us good results. Also, we understand that for a vehicle owner a lamp is only a lamp and he thinks that a lamp – whatever be the price of it – will run for say a fortnight or so only. So, we highlight the advantages of DH Lighting products so that they too can take advantage of superior products – which is a win-win for both the parties."
The casual atmosphere of the meet enabled Harshal and other distributors connect with DH Lighting officials yet again and bond with everyone helping grow their association more robust. In Harshal's own words, the meet has been 'a great opportunity to understand the business dynamics of each state in the automotive lighting segment'. And why not! After all, the journey for D S Traders with DH Lighting India as its partner in success has been more than rewarding.
Navin Auto Spares Agencies swears by DH Lighting products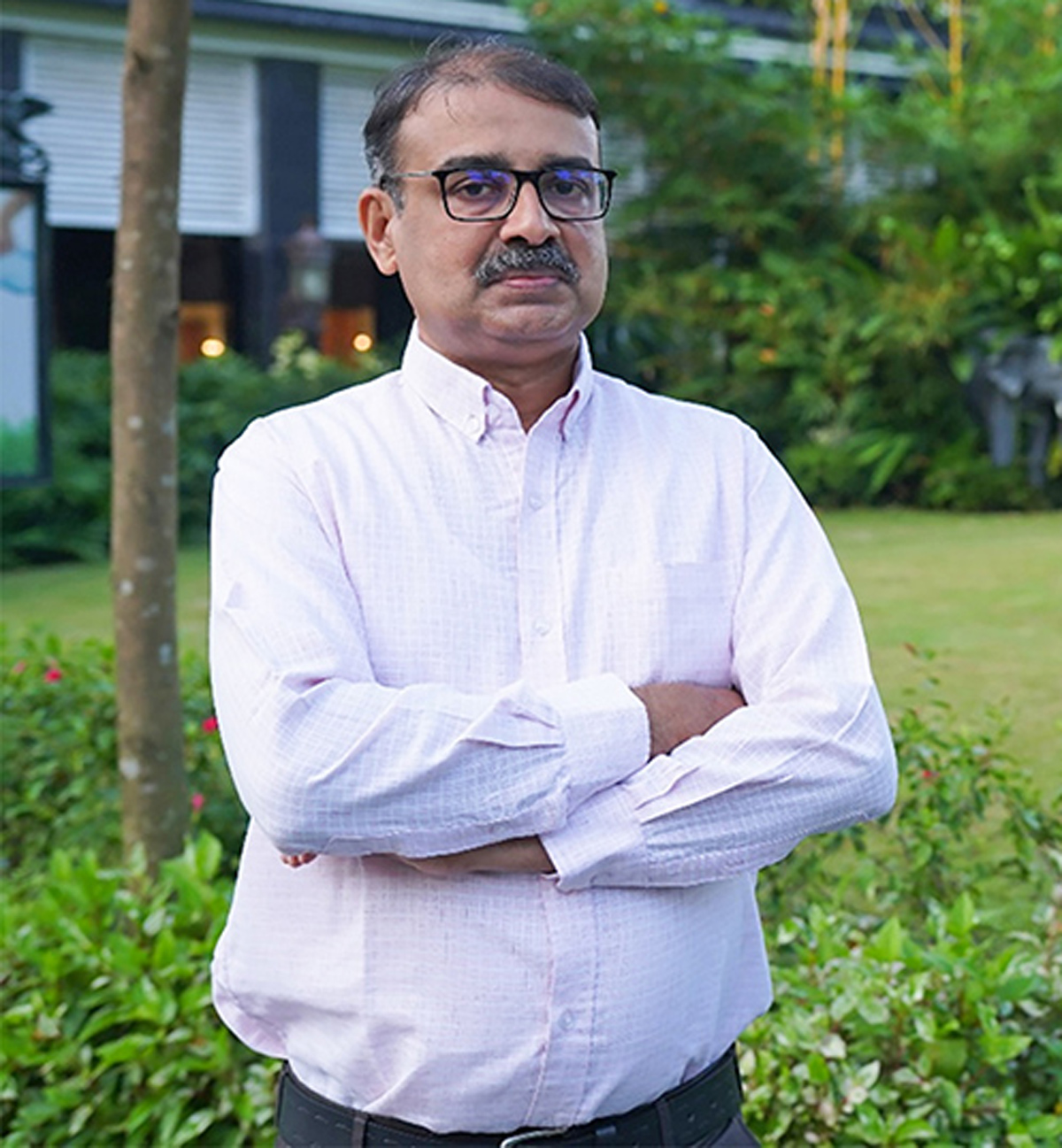 Navin Auto Spares Agencies (Navin Auto) has been associated with DH Lighting India since the time the brand set foot in Kerala roughly 3 years ago as their sole distributor. Navin Auto deals in automotive spares and accessories, including lighting solutions, for 4-wheeler and HCV segments across Kerala. Today, even with more distributors coming up in the state, Navin Auto holds over 50% market share in the automotive lighting segment.
Sreevalsan shares insights: "We heard good feedback about the quality of DH Lighting products when they came in. Also, we were highly impressed by Mr. Harish Sharma, and his team during our first discussion. We felt that we could place our trust in the company and their products because the management came across to us as genuine and transparent in their dealings. Another most important factor is the quality of their products."
In these 3 years, Sreevalsan is all praise for the 'tremendous support' received from DH Lighting team in the form of robust schemes, marketing support, besides the fact that the company periodically adds products to their range. DH Lighting India, according to him, has a management that is 'visionary' combined with an aggressive trouble-shooting and supportive team.
Indian automotive lighting segment has multiple established Indian and global brands. But for Navin Auto, it is DH Lighting products that offer better technology, quality, reliability, economies of cost, and performance warranties.
Sreevalsan recounts a few challenges despite the business growing at a good pace: "The automotive lighting space is getting highly competitive with top brands – both Indian and global – coming in. Another challenge is that the pandemic has made the market inconsistent in its demands, especially in passenger bus segment. But the good news is that there is growth in this passenger vehicle segment across the state and in India." Despite the uncertainties triggered by COVID-19 pandemic, Navin Auto has witnessed roughly 35% growth in business.
In Kerala, passenger bus segment covers more than 70% of the market share unlike other states, but due to COVID-19, less than 50% buses are plying. Comparatively, the truck segment did not see any reduction in business growth, as per Sreevalsan.
He shares: "In the near future, we would like to increase our market share in lighting solutions in the HCV segment. Also, with technology improving by the day, the scope of part replacement business will reduce. But it will be compensated handsomely with growth in vehicle population. So, our business growth will also be in tandem.
Sreevalsan is happy to be at the distributors' meet and feels such platforms are advantageous. He shares: "Such meets enhance the emotional attachment between the distributors, their family with the company and the brand they are dealing in. These also offer us an opportunity to communicate with other distributors. I feel it helps us all in looking at different perspectives and solutions when it comes to business growth." For sure, Sreevalsan feels empowered to be part of the DH Lighting India family.