Innovative new range of air and mechanical suspensions and axles launched
Hendrickson, a world leader in engineering medium and heavy-duty mechanical, elastomeric, and air suspensions, along with integrated and non-integrated axles, has unveiled an impressive range of innovative air and mechanical suspensions and axles tailored specifically for India's thriving trailer industry. Our associate editor, Rajesh Rajgor, had the honor of attending the remarkable product launch event in Pune. During this event, he engaged in an insightful dialogue with Hendrickson's senior leadership, delving into the company's strategic outlook and product categorization aimed at propelling the growth of India's dynamic trailer market.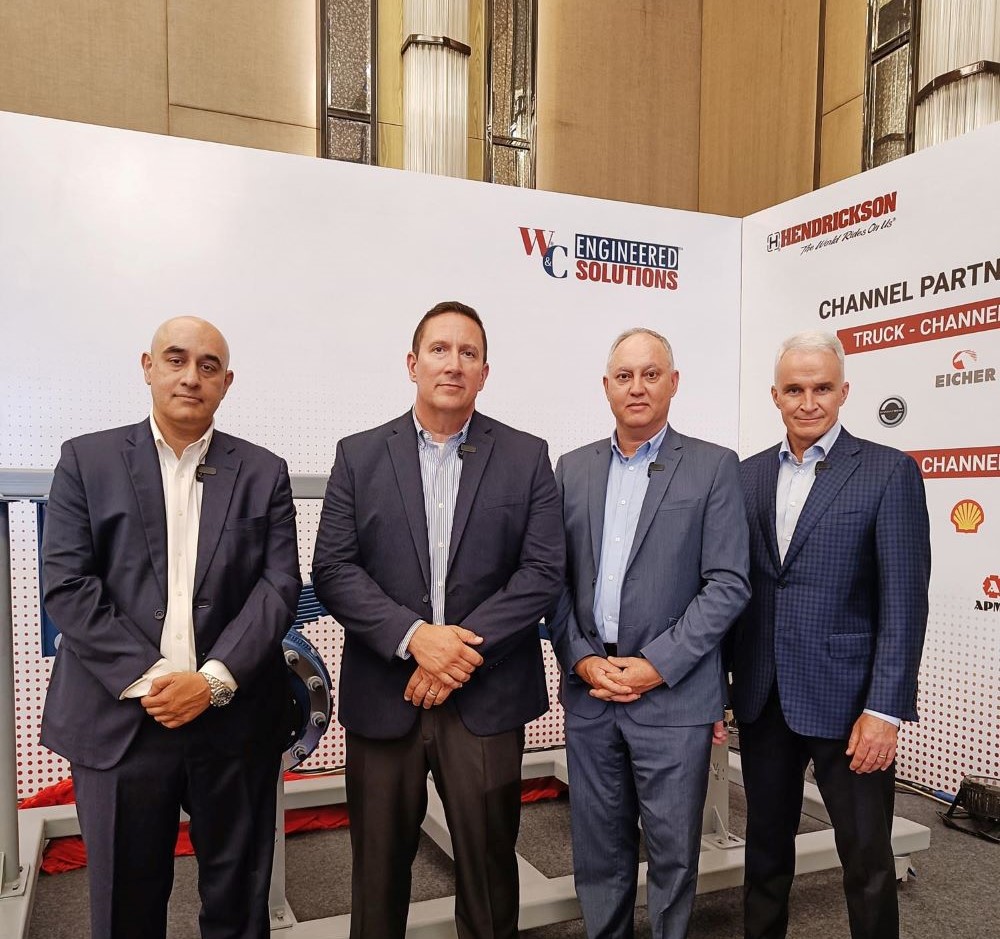 Hendrickson, a well-known player in the global commercial vehicle industry, has positioned itself with the goal of becoming a significant contender in India's organized trailer supplier sector. Boasting a heritage spanning 110 years in spearheading technological advancement, inventive design, and innovation, Hendrickson remains at the forefront of establishing fresh standards in delivering tailor-made components and suspension systems for the worldwide commercial transportation sector.
Hendrickson, affiliated with the Boler Company, made its debut in India back in 2006 via a strategic partnership with Tata AutoComp Systems. Subsequently, in 2011, the company took a significant stride by establishing Watson & Chalin India Pvt Ltd, a wholly-owned subsidiary. This move aimed at broadening its manufacturing presence for truck and trailer products, serving as a pivotal production hub to cater to the needs of global clientele across Europe, the Middle East, and Asia.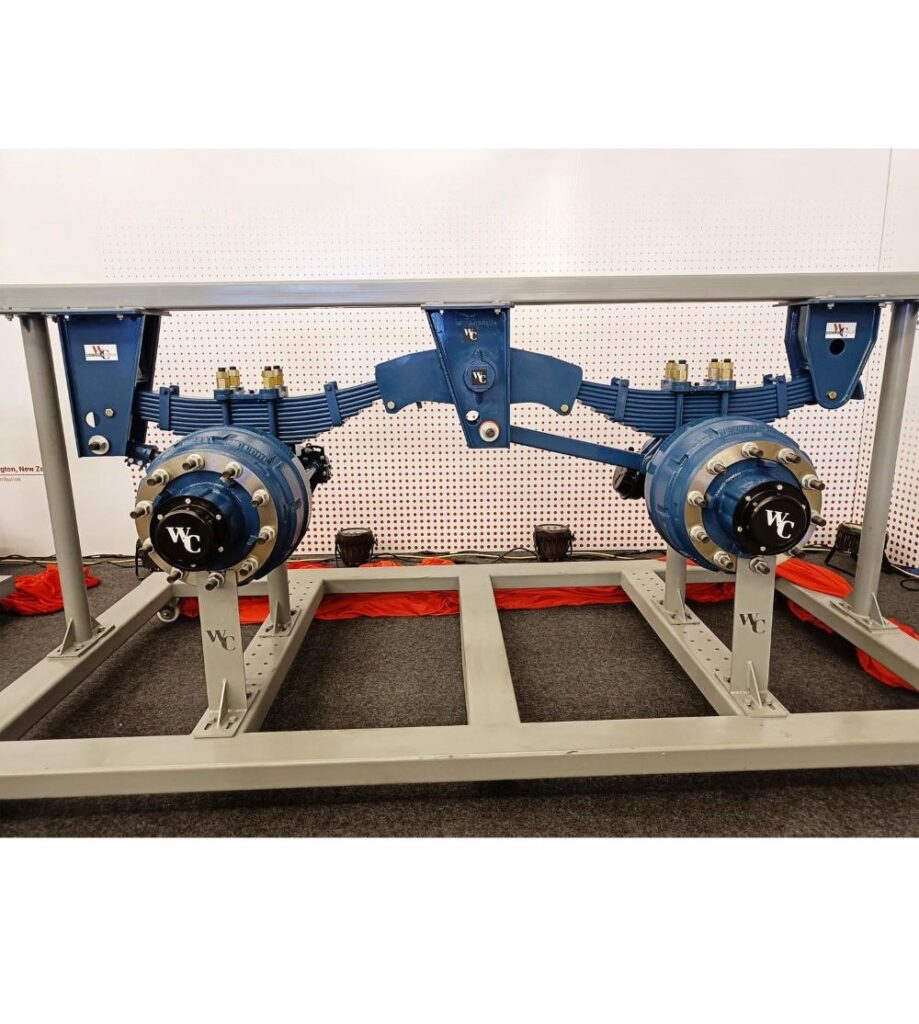 With an illustrious history spanning over a century and marked by technological innovation, Hendrickson continues to redefine industry standards by offering tailor-made components and suspension systems to the commercial transportation sector worldwide. Today, Hendrickson boasts a comprehensive network of sales, distribution, manufacturing, and research and development facilities across various countries, including the United States, Canada, Mexico, Colombia, United Kingdom, Germany, and India, to name a few. Aligning with its commitment to delivering top-notch products, Hendrickson's manufacturing facilities for truck and trailer axles and suspensions in India underline its dedication to providing solutions tailored to local terrains and conditions. The latest cutting-edge offerings reiterate this commitment.
Hendrickson's Latest Offerings
Equipped with a remarkable range of advanced solutions, the company is poised to revolutionize the benchmarks for trailer suspensions and axles in India through its latest offerings.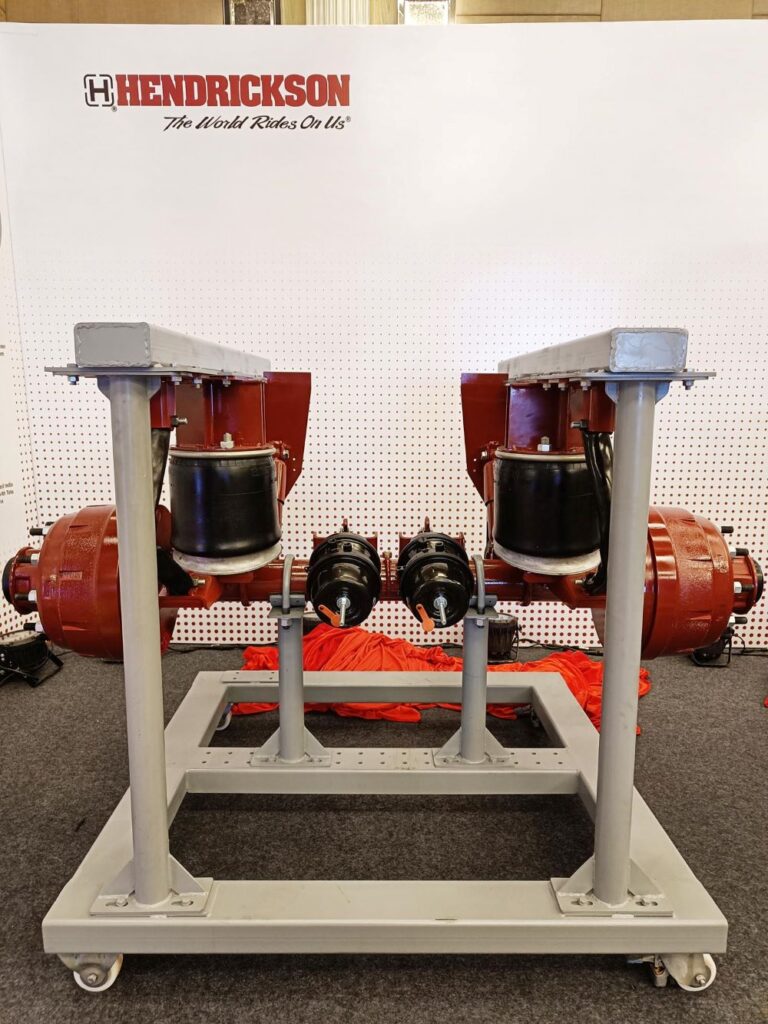 TA 14 – Heavy Duty Air Suspension
Crafted for Indian conditions, the TA 14 Heavy Duty Air Suspension offers a lightweight design coupled with advanced technology, delivering superior ride quality and high reliability. Its robust construction suits various applications, promising minimized vehicle downtime and operational efficiency.
Single Axle – Heavy Duty Trailer Axle
Designed for Indian and global markets, the Single Axle guarantees durability and long service life. Manufactured using high-strength alloy steel, it comes with AIS 113 certified brake liners, ensuring safety and optimal braking performance.
MS 16 – Heavy Duty Mechanical Suspension
Engineered to excel in on-road and off-road scenarios, the MS 16 Suspension offers exceptional load-carrying capability and performance. Its construction, incorporating high-quality components, ensures low maintenance costs and enhanced operational efficiency.
Hendrickson Severe Duty Suspension (HSDS®): Premium Suspension
Introduced in 2011, Hendrickson's HSDS® system has emerged as a trusted solution for heavy-duty trailer applications. Its lightweight design ensures maximum payloads, combining reliability and durability. The system incorporates the Tyre Inflation and Deflation System (Tyremaax Pro), contributing to optimal tyre pressure and reduced operational costs.
Catering to Diverse Customer Needs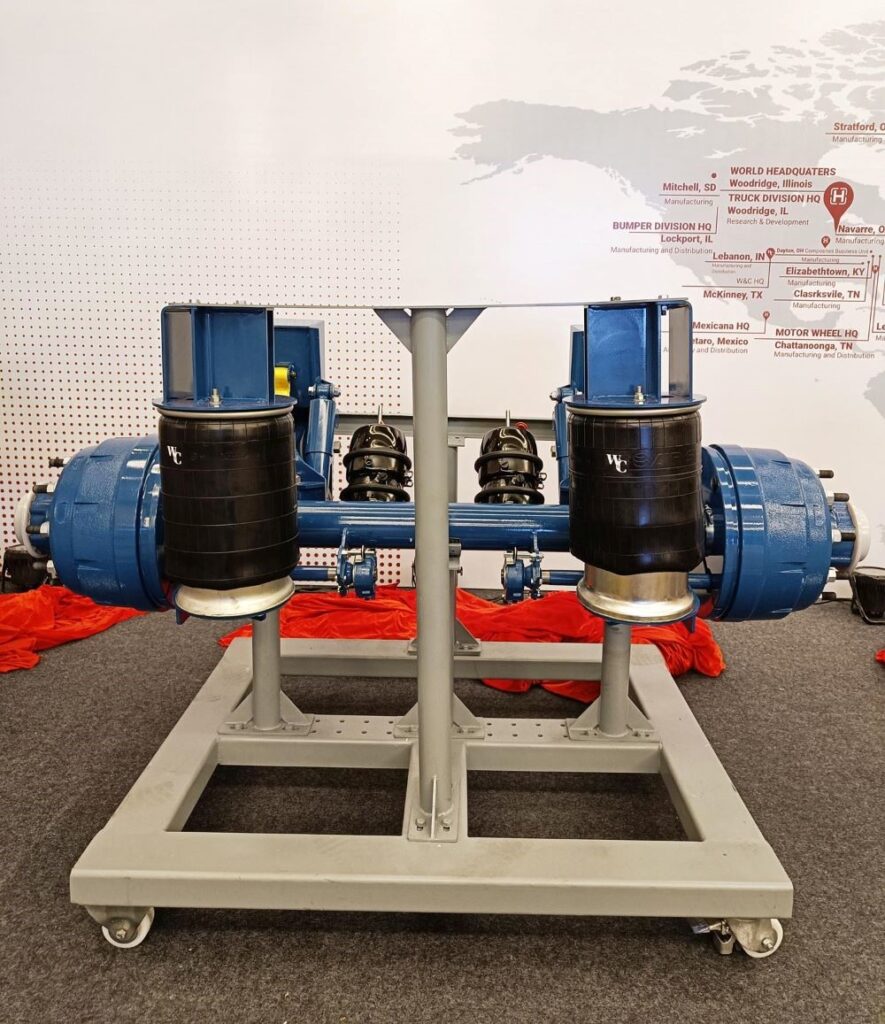 The launch of these pioneering products in India has been met with enthusiasm amongst customers and media. As Matthew Joy, the President and CEO of Hendrickson, remarked, "Today, we are thrilled to introduce these innovative Ride Solutions for trailer applications in India, with the objective of meeting and supporting the evolving needs of the industry. Our suspension systems and components, utilized globally, bear testament to our commitment to supplying durable, lightweight, and high-performance solutions. The resonance of our brand's spirit, captured in the tagline 'The World Rides on Us', echoes our legacy of 110 years of innovation."
Richardo Martin, Vice President of International Operations, noted the company's formidable presence in the industry, attributing its success to an entrepreneurial mindset that nurtures innovation. Martin highlighted, "Hendrickson's close collaboration with fleets, truck, and trailer manufacturers worldwide, underscores our focus on new product development. Beyond innovative offerings, Hendrickson prioritizes technical support and training services to ensure the proper functioning and maintenance of their equipment and components."
Mohit Khosla, Whole-time Director & CEO for India & Middle East, reinforced the commitment to innovation, accentuating the incorporation of unique features and patented technologies in their products for the Indian market. Khosla stated, "The new Air and Mechanical Suspensions, designed specifically for the Indian terrain, demonstrate Hendrickson's dedication to delivering rugged, high-performance, and cost-effective solutions, aligning seamlessly with the 'Make in India' initiative."
Innovative Production Strategy
Matthew Joy underscores the company's focus on durable, cost-effective products that enhance resale value and customer support, with the new trailer offerings aligning seamlessly with these goals. He said, "When evaluating the market, Hendrickson places emphasis on three core aspects: delivering durable, top-notch products with reduced ownership costs for end users, enhancing resale value for OEMs, and providing exceptional product service and engineering assistance. The introduction of these new trailer products aligns perfectly with these objectives and extends these advantages to our clientele."
Highlighting the company's varied solutions, including premium and cost-effective products, customized to meet specific customer needs and preferences, Mohit Khosla stated, "We're presenting a diverse array of solutions and choices to our customers. Our offerings encompass premium products and locally manufactured, competitively priced options, encompassing slack adjusters, disc brakes, drum brake alternatives, and tyre inflation/deflation systems. Our solutions are tailored to address the specific needs and motivations of individual customers."
Emphasizing significant investments in advanced manufacturing technologies to ensure the production of top-quality trailer suspensions, Richardo Martin, said, "While we've primarily supported truck operations, we're now broadening our product portfolio to include the trailer sector. Substantial investments have been made in developing and producing trailer suspensions. Our capabilities encompass advanced technologies like high definition cutting, folding and forming, as well as robotics, ensuring the delivery of high-quality products."
Gerry Remus, VP and GM at Hendrickson, highlights successful product introductions post-Covid, emphasizes the positive performance of the joint venture in India, and expresses optimism for a bright future. He acknowledged, "After the resurgence of market volume following Covid, we've introduced new products that are gaining traction. Our joint venture is going well in India, and we see a promising future ahead."
India's trailer market, witnessing an annual demand of approximately 40,000 units, is transitioning towards air suspensions from traditional mechanical ones. To cater to this dynamic market, Hendrickson has adopted a dual brand strategy, offering premium products under the Hendrickson brand and cost-effective solutions under the Watson & Chalin brand.
Diverse Operations and Unwavering Commitment
Hendrickson's operations in India span two distinct domains. Through its collaboration with Tata AutoComp Systems, the company serves the truck and bus segment. Simultaneously, it strategically focuses on the trailer sector through its subsidiary, Watson & Chalin India. Presently, Hendrickson's manufacturing capacity in India is robust, boasting an annual production of 30,000 trailer axles and suspensions. This aligns seamlessly with India's estimated annual trailer production of 30,000 to 40,000 units, affirming Hendrickson's strategic alignment with market dynamics.
The company's proactive stance towards industry changes also encompasses exploring opportunities presented by electrification. While the transition from internal combustion engines to alternative energy sources may not directly impact the company, it positions Hendrickson to develop lightweight, high-uptime solutions for customers. The company's engagement with the global commercial vehicle market uniquely positions it to cater to evolving requirements, such as the need for roll-stable solutions in the era of electric vehicles. In pursuit of heightened efficiency, Hendrickson is embracing composite materials as a viable alternative to steel. This paradigm shift not only reduces weight but also introduces enhanced features and a higher cost structure.
Ricardo Martin emphasizes that this strategy is a response to industry trends and the evolving needs of customers. By continuously improving its offerings, Hendrickson positions itself as a reliable partner in providing tailored solutions to a diverse range of clients. "While we don't have specific plans for electric axles in India, our focus is on weight reduction as vehicles become heavier due to factors like batteries. We have technologies that address both the changing dynamics and the need for weight reduction," added, Gerry Remus.
Hendrickson's strategic maneuvers within India's commercial vehicle landscape underscore its commitment to delivering innovative and value-driven solutions across various segments. This approach positions the company for sustained growth and influence in India's evolving trailer market in the commercial vehicle segment.