Cojali, a leading technology solutions provider for the commercial vehicle repair sector, has made remarkable strides in the dynamic Indian market. As India's aftermarket segment matures and workshops embrace digitalization, Cojali's Jaltest Solutions are tipped to play a pivotal role in enhancing workshop productivity and profitability. In this interview with N. Balasubramanian, Uday Shekhar, Indian Sales Manager, Cojali, delves into the company's progress in India, reflecting on their performance in 2022 and exploring their strategies for 2023.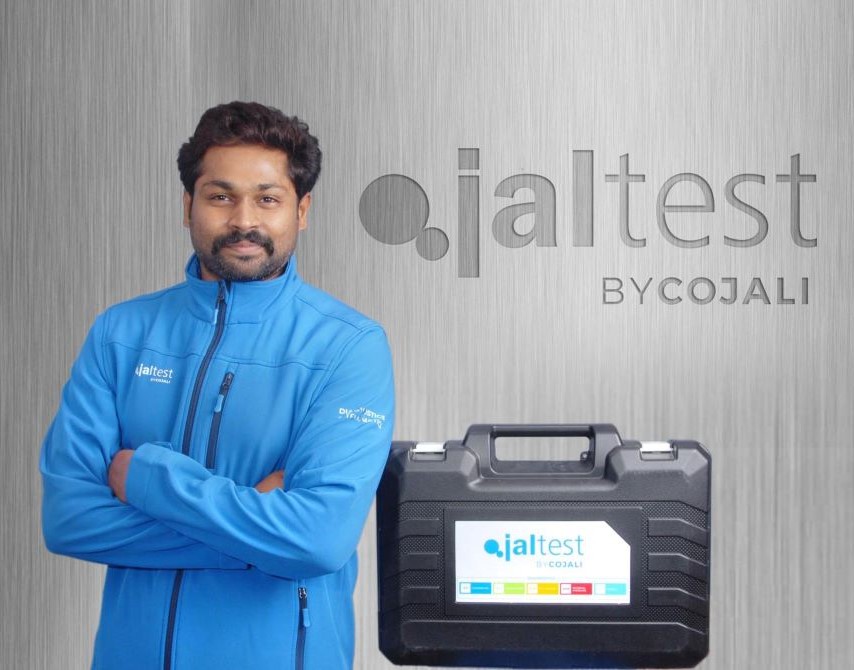 How has Cojali's business in India been? How was 2022 for your company, and how is 2023 progressing?
Cojali is doing well in India so far. We have a large distribution network for Jaltest and a strong market presence in the North and East regions of India. Our distributors are working hard, and we provide them with 100% support in every possible way.
For 2022, the business performed as per our expectations, and for 2023, we have devised effective strategies. Every 2-3 months, we conduct in-depth market analysis and implement new strategies based on inputs from distributor meetings. We prioritize adaptability, quality work, and healthy competition, and the software development is progressing swiftly. In 2023, our primary focus is on business development and expansion in the South and East regions. We are determined to achieve sales of more than 800 Jaltest tools this year.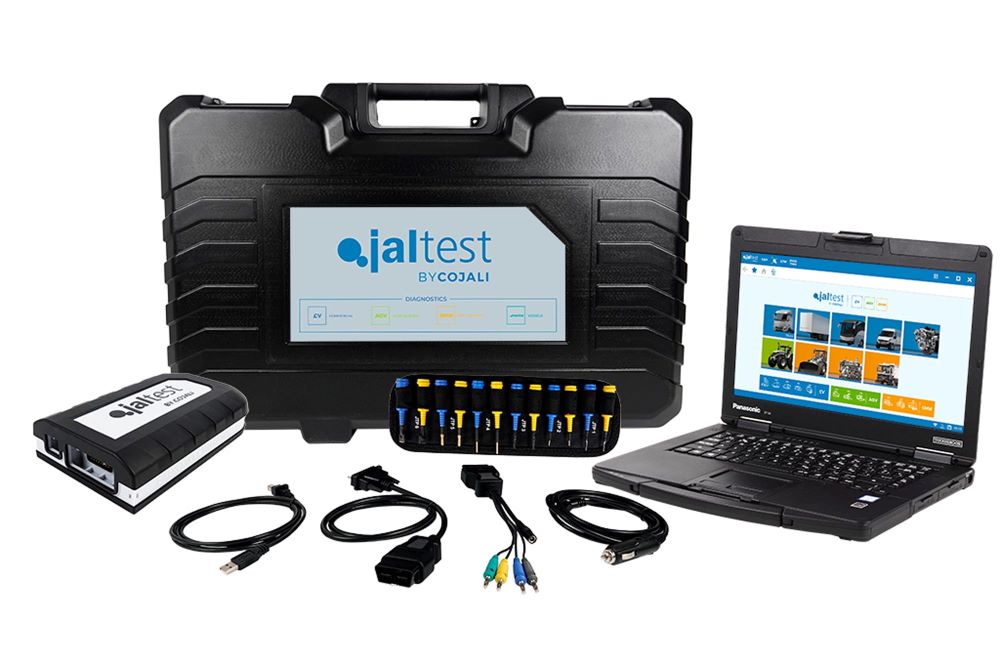 What is the product range that you currently offer in the Indian market? Is there a star/flagship product? Are all your products imported from Europe?
Cojali specializes in developing technology products and solutions for the commercial vehicle repair sector, catering to workshops in more than 135 countries, including India. Among our notable products, all developed in Spain, we have those under the brand Jaltest Solutions, which include:
Jaltest Diagnostics: A leading multi-brand and multi-system diagnostics tool worldwide, covering commercial vehicles, agricultural equipment, OHW equipment, material handling equipment, and vessels. Known for its user-friendly interface and high-quality technical information, it has become the benchmark product of our company and is widely recognized globally.
Jaltest Telematics: A fleet management tool with advanced remote diagnostics and predictive maintenance, designed to optimize fleet management, reduce costs, and anticipate breakdowns, thereby minimizing vehicle downtime.
Jaltest Tools: A new range of products designed to equip workshops with the necessary tools and equipment for easy repairs. The catalogue features benchmark products like Jaltest ESB, Jaltest PTE, and Jaltest WST, among others.
Jaltest University: A division focused on providing training in various modalities, ensuring professionals in the sector stay updated with universal and quality knowledge.
Jaltest ISOBUS: Electronic control solutions for implements, tractors, and self-propelled agricultural equipment, enabling seamless connectivity through ISOBUS technology.
The Indian aftermarket segment is rapidly organizing and maturing, with workshops adopting technology to become more efficient and connected. How is Cojali using its Jaltest solution to assist the progress of dealerships, workshops, and service centers?
With the rapid progress of electronics in commercial vehicles and the increasing digitization in our daily lives, workshops are adapting to technology to offer professional assistance quickly. In this context, Jaltest Diagnostics has become an indispensable tool for workshops, ensuring a sure bet with its vast technical information, workshop management module, and constant updates in coverage, training, aftermarket support, and technical assistance.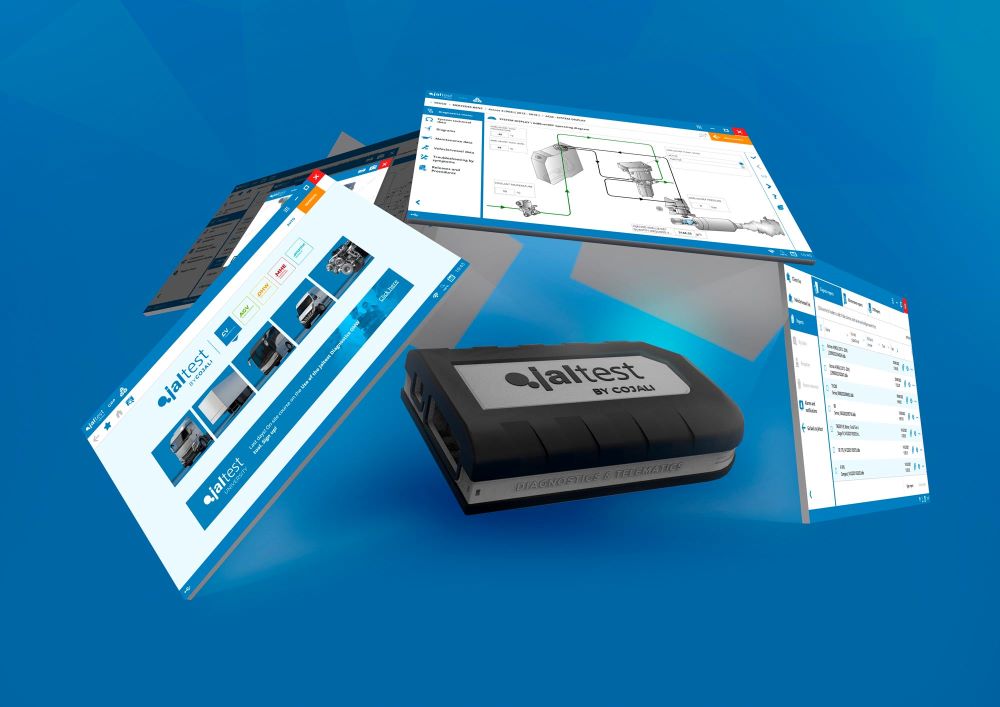 How do Cojali's solutions help workshops improve productivity and profitability?
Cojali's entire product range is aimed at enhancing workshop productivity and profitability. With 30 years of experience, we have diversified our offerings and invested in new developments to offer a comprehensive 360º service, addressing the needs of workshops in an increasingly technological and complex environment, thereby fostering improved productivity and profitability.
Considering India's vast diversity in terrain, languages, and cultures, how are you educating and creating awareness about your products and solutions across the country? How do you address the notion that foreign products may be perceived as expensive and unsuitable for the Indian market?
We acknowledge India's diversity and have different distributors in various regions, each with a local language team. We provide support in their local language, explaining product features, usage, training, and after-sales assistance. We communicate through phone calls, emails, social media, WhatsApp, etc. Regular training sessions are conducted every 3-4 months for our distributors and their staff to ensure updated product knowledge. Webinars are organized whenever new software is launched. We also have sub-dealers under our main distributors, successfully conducting business in every corner of India. To address concerns about pricing, we recognize our products' premium quality and high standards, which may reflect a higher cost. However, our team works tirelessly to stay updated with software developments, market requirements, and customer needs, making us unique and preferred in the market, garnering trust and satisfaction from our customers.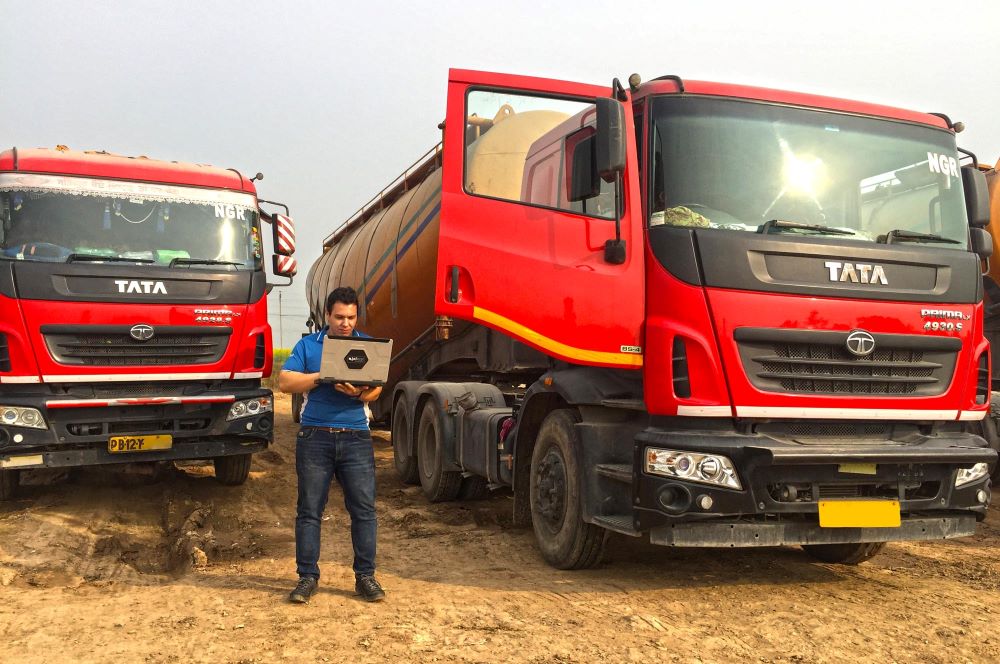 What major opportunities do you see for your business in the Indian market? Why should Indian workshops and potential customers use your solutions?
In the current automotive industry, diagnostics have become crucial due to advanced electronic systems. Diagnostics tools like Jaltest are essential to identify precise problems and solutions. With the advent of BSVI in India's automotive world, specialized tools are needed for repair and maintenance tasks, creating significant opportunities for Jaltest Diagnostics and Cojali Parts. We primarily target companies with a considerable number of vehicles, such as trucks, buses, LCVs, OHWs, MHEs, and marine vessels, along with workshops. We also supply tools to Defense, the army, and government entities through tender participations with the support of our distributors. Our products offer fast repair solutions, professional work, time-saving, improved technical skills, and knowledge, making them the preferred choice for many workshops and potential customers seeking effective solutions.
What are your medium- to long-term plans for the Indian market? Can you also provide some numbers in terms of units/products sold currently and targets for the coming years, or financial performance of your India business?
Our focus lies in long-term plans for the Indian market, ensuring a fair, transparent, and easily accessible plan for every automotive sector customer. We aspire to be the leading automotive diagnostics product and solution provider in India perpetually. We plan to establish a corporate office in India within the next two years, depending on various factors. We aim to provide repair solutions locally instead of sending them to our Spain facility, ensuring fast solutions, saving time and costs. We value inputs from our distributors and customers, holding regular meetings to analyze and implement ideas for growth. The support and collaboration from our distributors have been instrumental in Cojali's growth in the Indian market, and we deeply respect and value them.
For this year, we plan to achieve sales of more than 800 Jaltest Diagnostics tools, and we are working diligently to exceed our 2023 target. The annual turnover for 2023 is higher than anticipated due to the inclusion of multiple products. We plan to introduce other Cojali products in the Indian market, setting benchmarks for their performance. We are also focused on establishing a robust network for Cojali Parts and introducing new tools like Jaltest ESB, AdBlue/DEF Cleaning & Dosing Kit, among others.