GaragePlug, one of the fastest-growing start-ups in India, offers an advanced mobile-based automotive workshop management software that includes a wide range of modules tailor-made for different types of businesses within the aftermarket including large enterprises / OEMs, franchises and independent garages & workshops. Ashish Shrivastav, Co-Founder & COO, GaragePlug, was gung-ho while talking to us about his company's debut at Automechanika Dubai and the exciting journey ahead.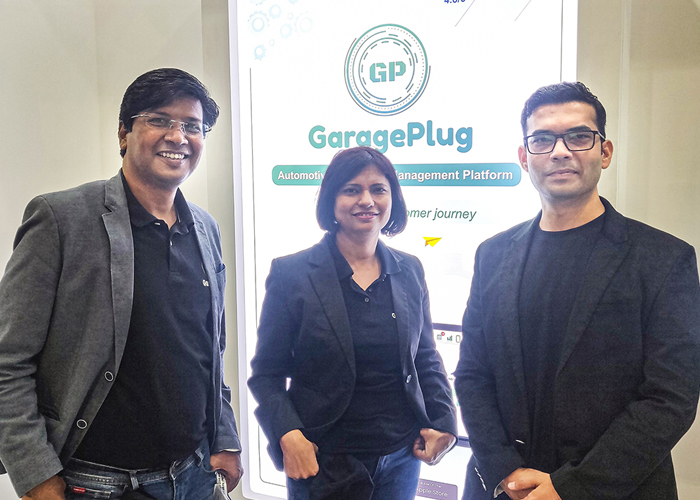 Aim of Participation
We started GaragePlug to serve aftermarket customers in India, targeting mainly the independent garages and multi-brand service centres. But since the market was very competitive in terms of pricing, we shifted our focus towards other markets that are more ready for such solutions. We launched our global product in 2018 and have been focusing on different global markets ever since. Right now, one of our key focus markets is Middle East which is why we are here, making our first participation at this show. We have a number of customers in the region, spread across Dubai, Oman, Saudi, Qatar and other countries.
Strategic Shift
Until 2018, our focus was on independent garages but ever since we have shifted our attention towards upmarket enterprises who seem to appreciate our solution a lot. We are a SaaS-based (Software as a Service) company so everything we offer is under our IP. We keep developing solutions based on what the market needs and regular come up with interesting innovations. Service becomes a repeat business if the experience is good; many of our customers come back to us due to the customer experience we deliver.
Middle East Presence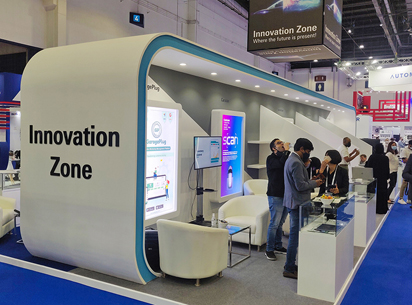 There are plenty of opportunities in the Middle East; there are huge workshops and the aftermarket segment is also a lot more organized. One of our biggest customers is Saudi Aramco who has a joint venture with TOTAL. They were not present into the downstream side of the business and were looking at something unique. They found our solution interesting and have partnered with us. They now offer quick service at fuel stations which has gained really good acceptance from customers. They have big expansion plans and will be opening many such centres across the region. We are looking to take the franchise route and step up our focus on oil and tyre companies who are doing a great job in trying to aggregate and organize the independent garages.
Indian Market
In India, a lot of franchise businesses are coming up; in fact, some of them are our customers too. A lot of them are trying to organize the aftermarket and service side; many of them have approached us for tech support and many market places and independent garages are now our customers, so things are changing.
We are talking to a large customer in India who has 1,000+ partner garages. They are planning to start a pilot for 20 outlets soon which could expand to 1,300 outlets.