Bridgestone India, part of the Bridgestone group, a global leader in tyres and rubber providing solutions for safe and sustainable mobility, in a major upskilling initiative has so far trained 1016 tyre fitters in nine different states. Under the banner of 'Tyre Care Wala,' a project started in 2020, this one-of-a-kind initiative imparts formal training to tyre fitters in a certification programme. This initiative is in collaboration with Rubber, Chemical & Petrochemical Skill Development Council, National Skill Development Corporation and Skill India. In the second edition, Bridgestone India conducted 50+ batches of 14 hours of classroom and practical training followed by assessment across the states of Gujarat, Haryana, Madhya Pradesh, Maharashtra, Odisha, Tamil Nādu, Telangana, Uttar Pradesh, West Bengal.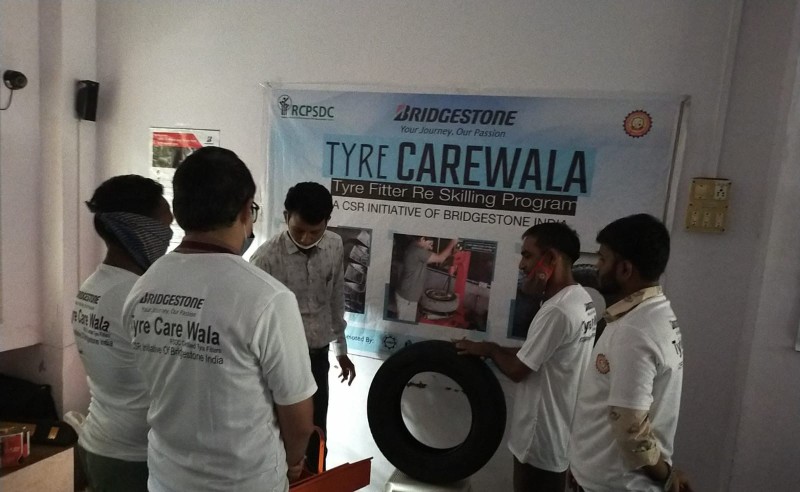 "At Bridgestone, improving road safety in a holistic manner is important to us and we recognize that tyre repair and fitting play a critical role in road safety and overall transportation efficiency. Having more skilled labour available for tyre repair and upkeep, not only ensures good service on the road, but also helps enhance the tyre life. We are glad to partner with experts such as NSDC, Skill India and RCPSDC for the on ground execution of this training project."- said Mr. Parag Satpute, Managing Director, Bridgestone India.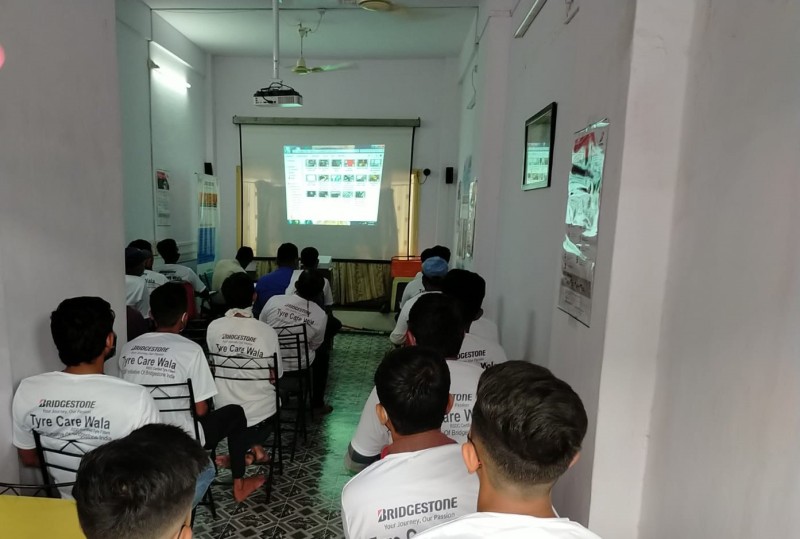 With this initiative, Bridgestone India intends to bring formal training and certification among tyre fitters across India who otherwise are part of an unorganized sector and never get formal opportunities to learn required techniques to enhance their skills as per market needs. This also enables them to stable earning prospects.
Bridgestone training experts in conjunction with Rubber, Chemical & Petrochemical Skill Development Council, National Skill Development Corporation and Skill India designed the curriculum that covers tyres from across vehicle segments such as car, bus and truck, making the learning scope wide and beneficial for these tyre fitters who were working explicitly on highways. Considering latest product range in the markets such as tubeless tyres, repairing technologies, process and tools for such tyres was made part of the training content