In the Spotlight
Satish Ram R, AGM – Sales, and Saravanakumar S, Sr. Manager – Business Development, ATS Elgi
EXCON 2022 Special
ATS Elgi's maiden successful show at EXCON 2022 drew business visitors to view their Mobile Service Unit (MSU), fondly termed as Workshop on Wheels besides other technologically innovative solutions for the construction and off-highway segments. Displayed in all its glory at the ATS Elgi stall, the MSU was equipped with solutions for both construction and mining needs. The other star attraction was the Tornado high pressure washer.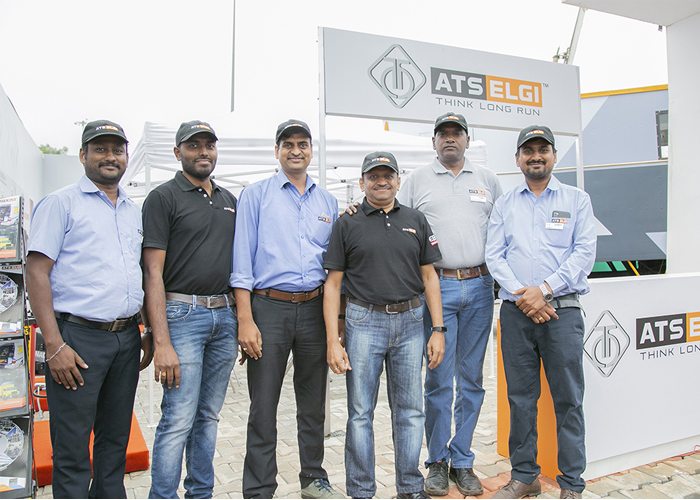 Satish shares: "We are showcasing our entire product range at EXCON 2022 including the MSU which is the biggest of its kind at ATS Elgi. This particular model, an improved version, is a one-stop-solution for construction mining sectors specifically because the vehicles working there need to be serviced where they are. MSU does that. This is equipped with an in-built compressor, grease pump, high pressure washers and pneumatic tools for changing the tyres besides tyre inflators."
Saravanakumar points out: "The MSU is a game changer in the market today. During COVID pandemic, the MSU was the most sought after by every kind of customer."
Talking about Tornado high pressure washer, Satish says: "This new industrial strength high pressure washer is a world class solution with 160 bar pressure that can cater to industrial cleaning applications."
The Reach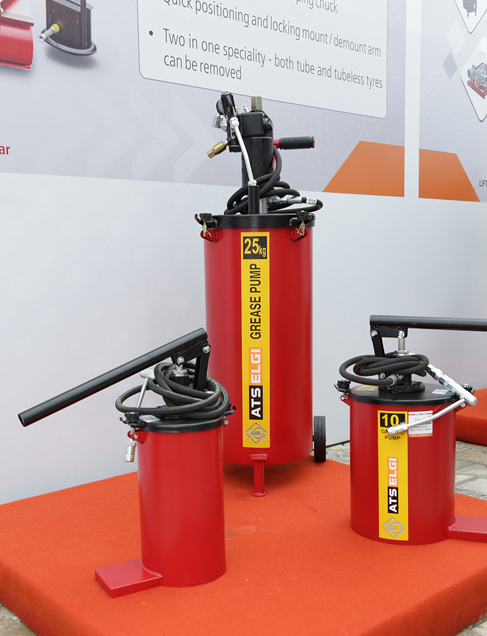 As one of the leading manufacturers of automotive technology solutions in the garage equipment segment, ATS Elgi is highly brand-oriented with a market share of more than 65% in the automotive segment.
Advantage ATS Elgi
ATS Elgi has been the first company in the world to receive the Deming award. Another advantage is that the MSUs are 100% indigenous in line with the central government's Make in India drive and the units are manufactured at the company's manufacturing site in Coimbatore.
Satish is proud when he says: "Our USP is that we are a brand that is process oriented and is focused on quality. Further, our aftersales network is robust with 65 plus dealers across India because for products like these aftersales service proves to be the lifeline for the customers' vehicles. And each MSU is customized with great attention given to every detail the customer wishes for."
ATS Elgi has more than 100 sales force with another 300 technicians serving their discerning customers.
He adds further: "We have a mandate to resolve all complaints within 48 hours of reporting."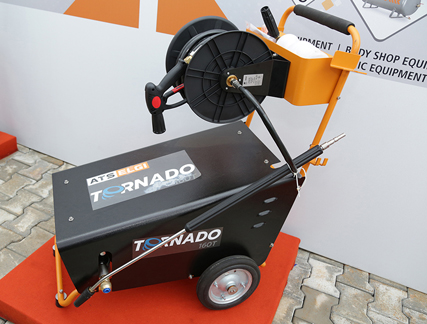 Saravanakumar pitches in: "No other company in this segment has such a robust and widespread aftersales support network like ATS Elgi. Our customers will find our service personnel every 100 kilometers across India and that is our major strength. Then we also offer a unique toll-free number to our customers for quick resolution of issues. The backend software allows us to understand the number of calls received, the nature of the problem and in a unique way, it measures our 'time to resolution' as against recording the 'time to response' as it used to be earlier. Based on this, we calculate the number of service personnel needed at a certain location and we deploy them accordingly."
Plans Ahead
Going by the popular demand, ATS Elgi is now bringing out MSUs for the 4-wheeler segment as against the previous units in the HCV and MCV segments.
Saravanakumar agrees: "We are now working with a couple of car OEMs who wish to bring out MSU in 4-wheeler segment."
EXCON Highlight
Both the Tornado high pressure washer and the MSU have received good number of inquiries. Overall, ATS Elgi officials are happy that the brand enjoyed great exposure and found good leads which has made its maiden venture at EXCON 2022 successful.