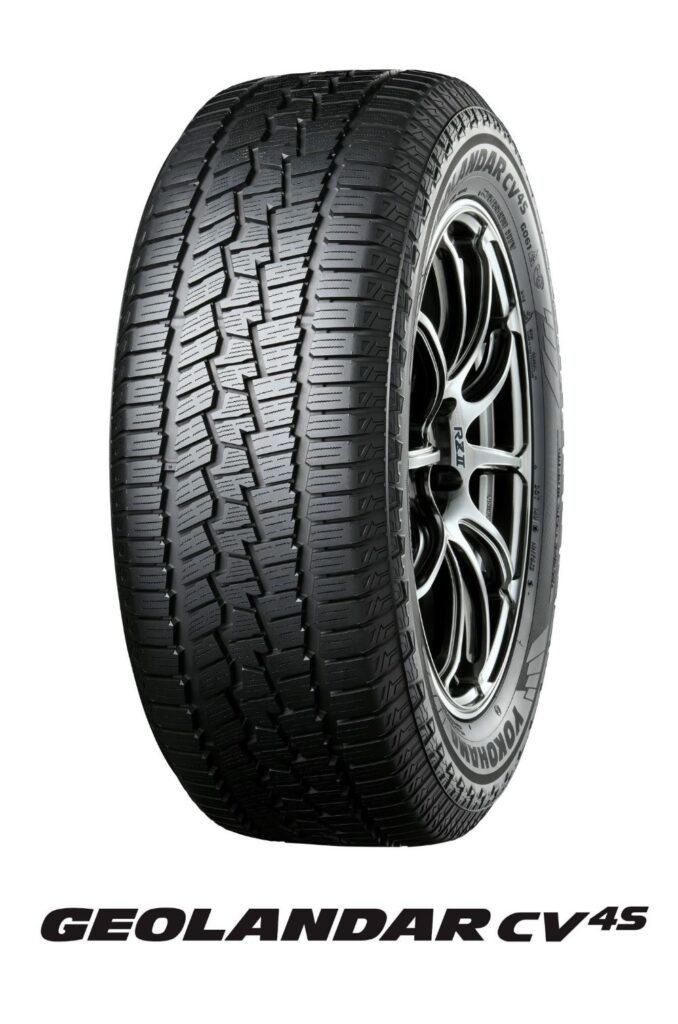 The Yokohama Rubber Co., Ltd., has introduced the GEOLANDAR CV 4S, a new all-season tire for crossover SUVs. The latest addition to the GEOLANDAR brand of tires for SUVs and pickup trucks, the GEOLANDAR CV 4S will be launched from this autumn in North America, Europe and then South Korea. The new tire will be available in 32 sizes, ranging from 245/45R20 103V to 235/65R17 108V.

Yokohama Rubber developed the GEOLANDAR CV 4S in response to the annually growing worldwide demand for tires for crossover SUVs. A newly developed asymmetric tread pattern and compound contribute to the tire's excellent performance in wet conditions and on snow, as well as on dry roads. All 32 sizes have received the M+S (mud & snow) designation that indicates they will deliver excellent performance in a sudden snowfall as well as the Three-Peak Mountain Snowflake Symbol* applied to tires that meet international standards for tires to be used in severe snow. (* The Three-Peak Mountain Snowflake Symbol is a mark certifying winter tires for use in Europe.)

All-season tires are appropriate for driving on almost all road conditions, from dry and wet roads to snowy roads, making them suitable for use in all climates. As they can be used year round, including during sudden snowfalls, all-season tires eliminate the need for seasonal tire changes and a place to store out-of-season seasonal tires, thus enhancing user convenience.

Under the GEOLANDAR brand, Yokohama Rubber is developing SUV tires suitable for use on a wide range of road surfaces, from highway terrain to mud terrain. GEOLANDAR brand tires already on the market include the GEOLANDAR CV G058, a grand-touring tire for crossover SUVs, the GEOLANDAR X-CV for high-performance crossover SUVs, and the GEOLANDAR H/T G056 for midsize and large SUVs. The new GEOLANDAR CV 4S enhances the brand's ability to meet the diversifying needs of SUV owners.

Under Yokohama Rubber's three-year (2021–2023) medium-term management plan, Yokohama Transformation 2023 (YX2023), the consumer tire business aims to maximize the sales ratios of high-value-added YOKOHAMA tires, namely the global flagship ADVAN brand, the GEOLANDAR brand of tires for SUVs and pickup trucks, and various winter tires. Under its "Mud Match" themed campaign focused on expanding sales of GEOLANDAR tires, Yokohama Rubber has been introducing new tires, such as the new GEOLANDAR CV 4S and the GEOLANDAR A/T XD launched this March in North America and Australia, and expanding the size lineups of GEOLANDAR tires already on the market.