In an exclusive interview with Rajesh Rajgor, Manoj Varghese, National Head – Sales and Marketing at Transport Engineering Solutions India (TESI), sheds light on the company's strategic emphasis on pioneering engineering solutions and manufacturing excellence, dedication to delivering personalized, high-quality products and focus on customer satisfaction through efficient service.
In the world of manufacturing and engineering, standing out from the competition is no small feat. Yet, Transport Engineering Solutions India (TESI) has managed to do just that. A closer look reveals a strategic and innovative approach that sets TESI apart as a manufacturing powerhouse in the industry.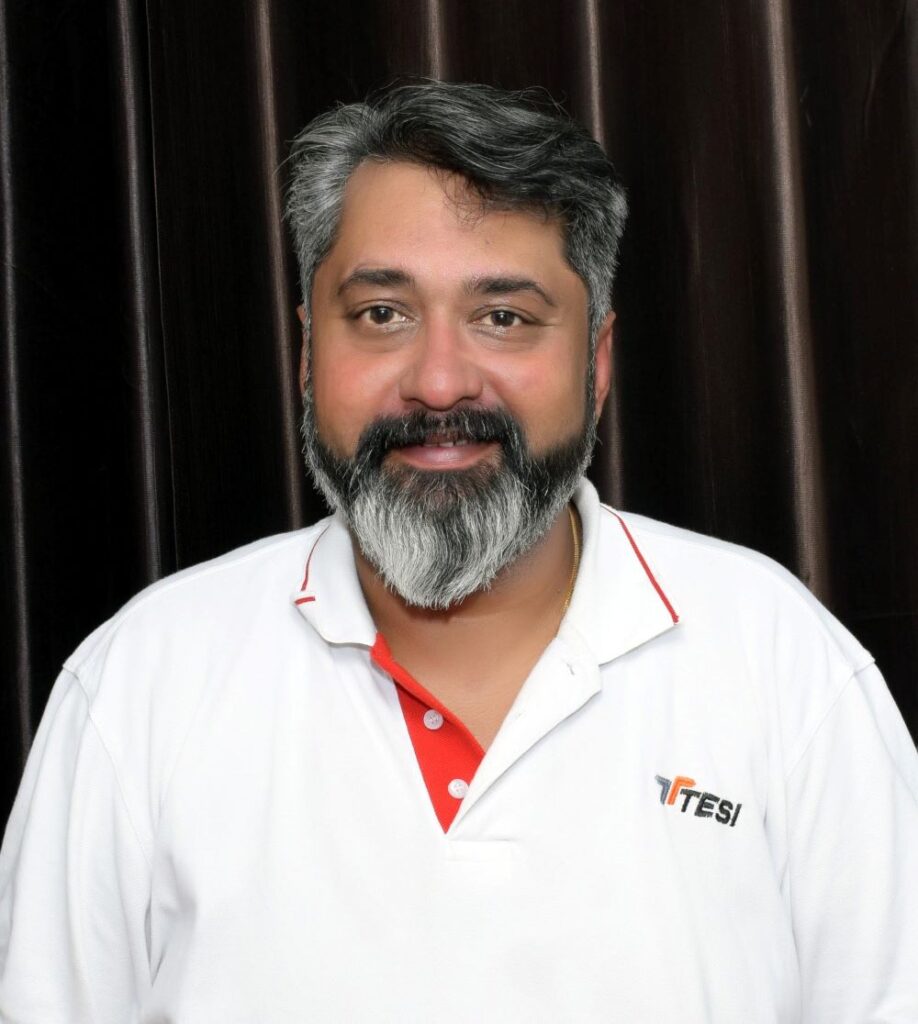 "The addition of 'Engineering' to the company's name was not arbitrary; it was a strategic move to distinguish TESI as an Engineering company rather than being wrongly perceived as merely a transport service provider," emphasises Manoj Varghese, National Head – Sales and Marketing, TESI. By making this distinction, TESI has made it clear that its focus is on delivering engineering solutions and manufacturing excellence.
TESI's core philosophy centers around being a 'Solutions' provider. Unlike some competitors who offer off-the-shelf products, TESI takes a personalized approach to its offerings. "We design and manufacture trailers tailored to each customer's specific requirements. This level of customization ensures that every customer gets a product that perfectly suits their needs," reveals Manoj.
Moreover, TESI recognized the evolving market trend towards fully built solutions by Original Equipment Manufacturers (OEMs). The company has wisely aligned itself with this trend and is actively working towards producing both standard trailers and customized solutions to meet changing market demands.
A Self-Sufficient Design and Manufacturing Powerhouse
TESI takes pride in being a wholly-owned enterprise with its own design and manufacturing capabilities. The company manufactures a wide range of products, including Trailers, Tip-Trailers, Curtain-Siders Tipper bodies, and even Defense equipment. This autonomy ensures full control over the production process, from design to delivery.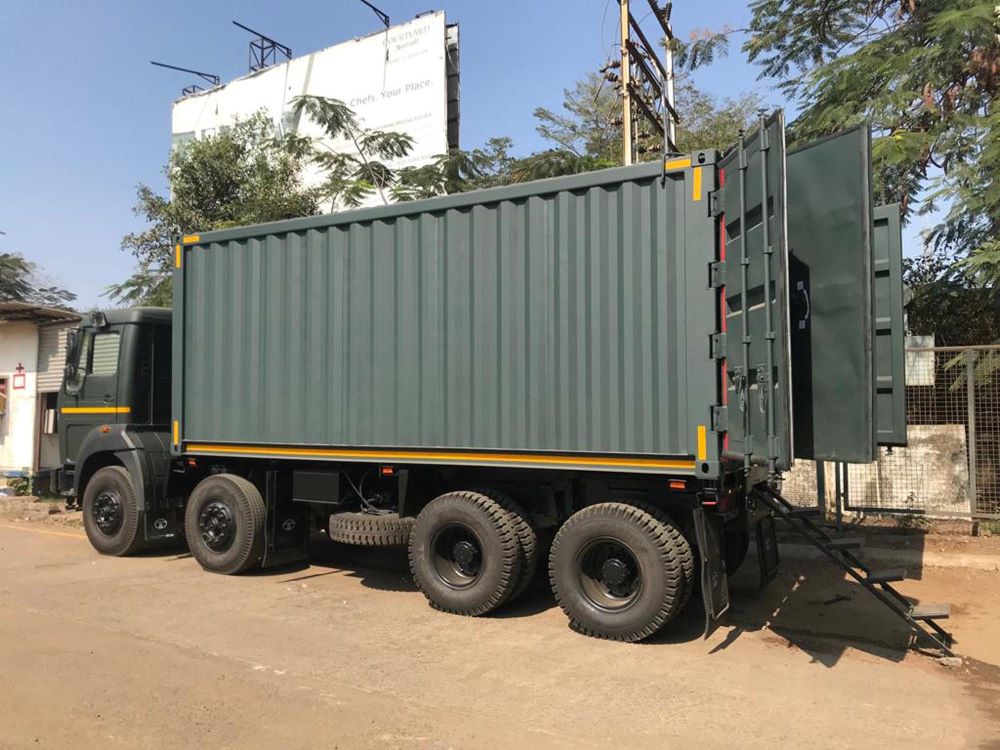 Manoj adds: "In terms of production capacity, we can churn out approximately 60 trailers per month within a single shift. We have also designated a separate production line to cater to specific customers, such as Tata & Mahindra for tipper bodies, which is in tune of 250 bodies per month, and maintain an inventory to meet the strategic demands. Our product range is nothing short of diverse; encompassing containerized trailers and specialized trailers customized to the unique needs of various industries. This adaptability is one of our significant strengths".
TESI's associates LOHR, Mosolf, and HLM continue to thrive, contributing diversified products and services to the industry vis-à-vis Chassis, Tractor, Car Carriers, Reefer Solutions, yard management and vehicle transportation solutions. These collaborations allow TESI to leverage the expertise of its associate partners while maintaining its identity as an industry leader.
What truly sets TESI apart is its approach to every customer. The sales team's first step is to understand the unique requirements of each customer, including load specifics, preferred routes, and operational styles. This critical information guides the design team in creating tailored solutions that are perfectly suited to the customer's application. "One aspect that truly sets us apart is our capacity to tailor trailers to meet each customer's unique demands. We delve into detailed discussions with our design team to provide best strength to weight ratio, fine-tune the features and components, guaranteeing that every trailer aligns perfectly with the customer's requirements for the maximum load-ability. This personalized approach is what distinguishes us from the competition," shares Manoj.
Balancing Quality and Cost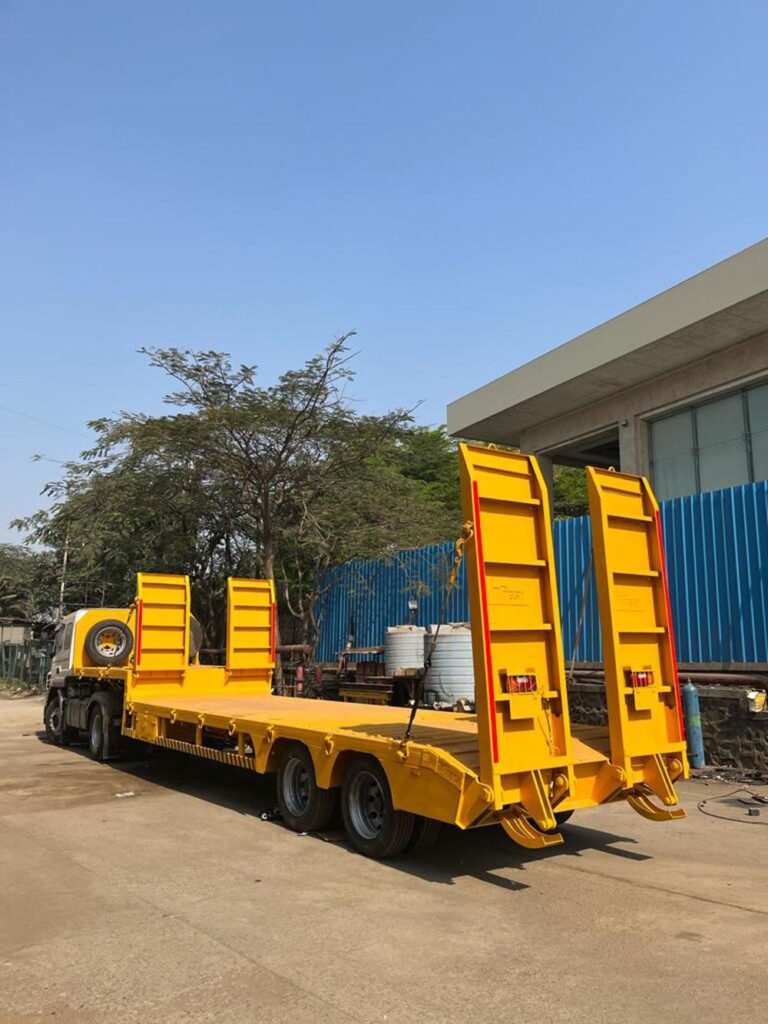 At TESI, quality is paramount. The company sources steel from reputable manufacturers and uses plasma/ laser cut parts to ensure raw materials are clean and uniform. A meticulous quality control team oversees stage-wise inspections, ensuring that no errors go unnoticed before the product progresses to the next production stage.
The production process at TESI is a testament to their dedication to quality. "It begins with the design team releasing detailed production drawings to guide the cutting of steel on a plasma machine, ensuring precision and a clean cut. Quality checks occur at multiple stages, starting with an initial inspection of cutting and finishing. As the material progresses inside the factory, the first quality person signs off before it proceeds to production," outlines Manoj.
The welding and production teams at TESI receive continuous training, including regular refresher courses every three months. They exclusively use MIG welding with argon gas, ensuring high-quality welds. "After beam fabrication, the first quality person performs another check to minimize errors. The design engineer conducts intermediary checks on production quality, highlighting any welding discrepancies for correction. This collaborative approach ensures an excellent welding finish and a high-quality final product. At each stage, thorough checks are carried out, culminating in the final product's inspection, ensuring its readiness for deployment," declares Manoj.
In terms of production timelines, Manoj explains, "TESI commits to delivering the first trailer within 15 days for orders ranging from 10 to 30 units, with subsequent trailers rolling out at a rate of one to two per day depending upon the product."
TESI holds a vast number of approved tandem and tridem-axle models, which facilitates customization for their customers. "We have multiple tandem and tridem models approved by ARAI." he shared. When it comes to the certification process for trailers, Manoj explains, "ARAI meticulously examines the trailers for compliance with standards, conducting comprehensive brake tests, ABS/EBS tests, tyre checks, and more. They also assess wheelbase and turning radius. TESI gets the parameters into its DNA and ensures the same in all their products. Adherence to compliance helps their customers with reduced costs by way of fines / seizure during transportation."
It's important to note that TESI's commitment to quality does come at a cost. While the company's trailers may be priced slightly higher than the market average, this premium reflects the superior materials used and their dedication to custom engineering. TESI's customers understand that they are investing in a product that is precisely tailored to their needs and built to last.
Service Excellence Across the Map
TESI's commitment to customer satisfaction extends far beyond the manufacturing process. With service executives located in key regions such as Pune, Mumbai, NCR and Guwahati the company ensures prompt and efficient support for its customers. Additionally, Authorized Service Centers (ASCs) in major cities across the country further enhance TESI's service reach. Plans for expanding the service staff are in the pipeline for Chennai, Surat and Odisha ensuring that customer support remains a top priority.
TESI has established a strong presence in key regions like Maharashtra, NCR and Karnataka. Innovation and product development are at the core of these development and at the heart of TESI's ethos. They are constantly seeking opportunities to enhance their product offerings and penetrate the market effectively. While some details about their latest projects remain confidential, TESI plans to share images and information once these developments are ready for public release.
Medium- to Long-Term Goal
"Last year, we produced 600 plus trailers, and the tipper bodies should have been over 2000 units. However, there was a slight dip due to the introduction of OBD 2 standards – BSVI Phase 2, affecting supply. But now, the market is picking up again, particularly in the south and the far east and we should grow by 25 to 30 percent this financial year," informed Manoj.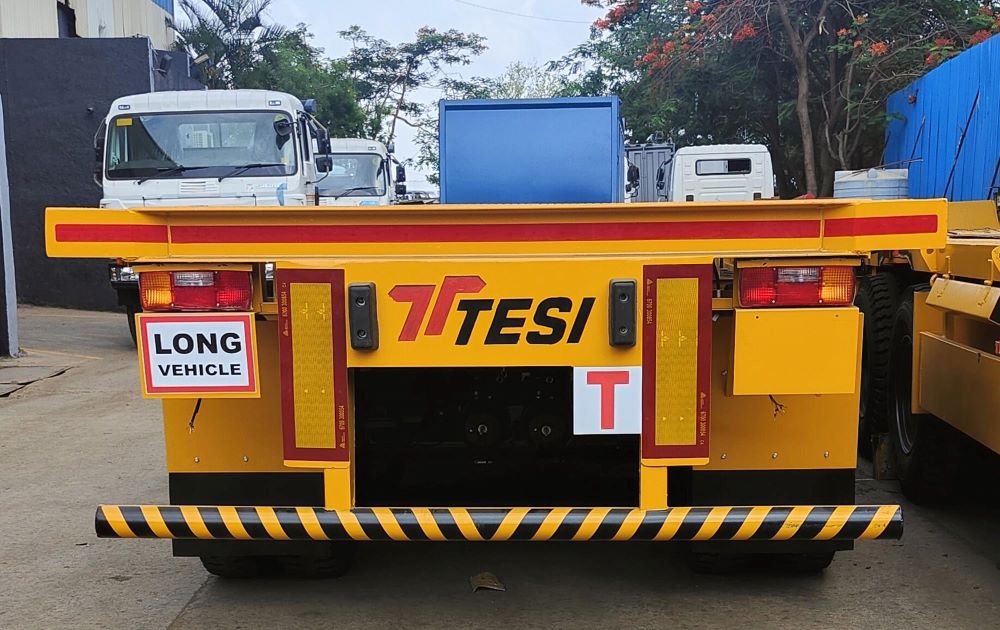 TESI stands as a shining example of a company that has evolved and thrived in the competitive world of trailer and equipment manufacturing. With a commitment to quality, innovation, and customer satisfaction, TESI continues to shape the future of the industry, one trailer at a time.
TESI's name, as it signifies, is a commitment to manufacturing excellence, customized solutions, and unwavering dedication to customer satisfaction. With its unique approach to engineering and manufacturing, TESI continues to make strides in the industry, setting itself apart as a true leader in the field.