Volkswagen India expands its network presence across South India with the inauguration of six new touchpoints in Karnataka and Tamil Nadu. The Brand adds five new sales touchpoints in India's Silicon Valley showcasing enhanced customer demand for premium, German-engineered and safe mobility solutions in the region.
The new sales touchpoints in Bengaluru, Karnataka and Pollachi, Tamil Nadu will enhance the accessibility and availability of Volkswagen products and services for customers in the region. Existing and prospective customers can visit their nearest sales touchpoint and choose their preferred set of wheels from India's safest product portfolio comprising of Taigun and Virtus (5-star GNCAP rated for adult and child occupant protection) and the globally acclaimed Volkswagen Tiguan.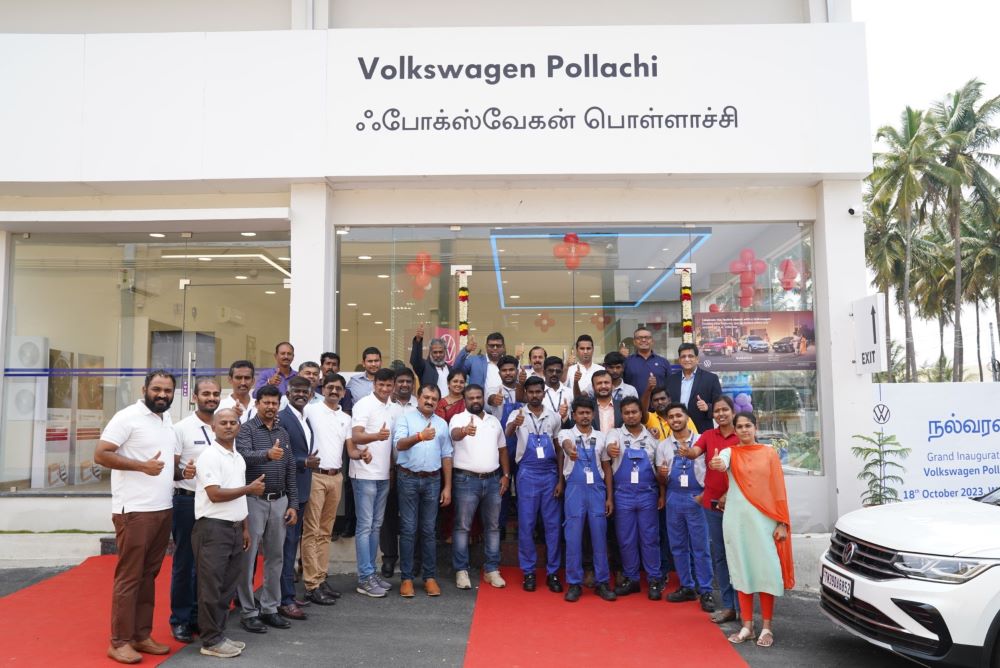 Speaking on the network expansion in Southern India, Mr. Ashish Gupta, Brand Director, Volkswagen Passenger Cars India, said, "The South Indian market, with its sophisticated and discerning customer base, has been instrumental in the growth of the Brand's popularity over the last decade. We hold a significant footprint in this region and with the newly inaugurated dealerships in Karnataka and Tamil Nadu, we will further fortify our position. Our efforts to expand the Brand's footprint across India is driven by the core DNA of customer centricity at Volkswagen. We aim to bring our product portfolio and exceptional experience even closer to customers in this region."
With the introduction of the new facilities in the two states, Volkswagen India's dealer partners will offer skilled employment to almost 100 personnel across the two states. The network strength in Karantaka stands at 23 sales and 15 service touchpoints whereas in Tamil Nadu, the Brand has 25 sales and 18 service touchpoints.