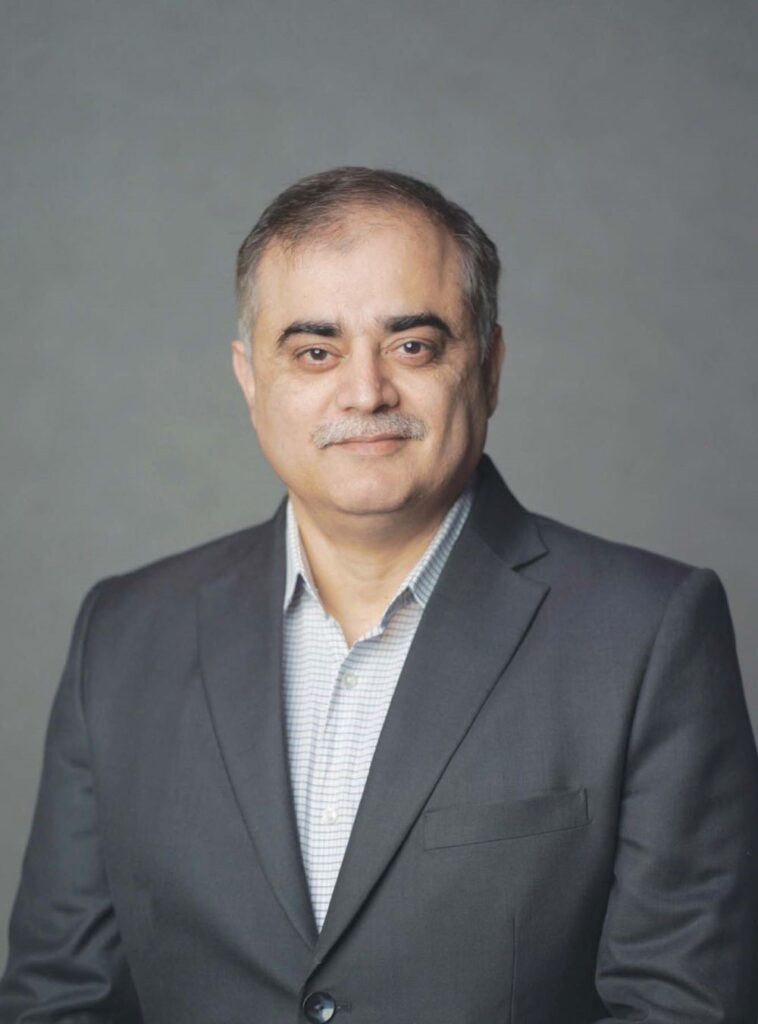 In a fast-paced world where automotive technology is evolving rapidly, Tata Motors, a leader in the commercial vehicle segment, has made significant strides in embracing innovation and raising the bar for the industry. Rajesh Kaul, Business Head – Trucks, Tata Motors, sheds light on the company's remarkable journey in transitioning from BSIV to BSVI emission norms and the profound impact it has had on their products and customers in an engaging conversation with N. Balasubramanian and Rajesh Rajgor.
Tata Motors stands as a beacon of innovation and excellence in the commercial vehicle segment. The company, is making waves with its commitment to customer satisfaction and groundbreaking advancements in commercial vehicles. Their transformation from BS IV to BS VI has not only redefined their product offerings but also left an indelible mark on the entire automotive landscape. In this comprehensive article, we will delve deep into Tata Motors' journey through the BS VI era, explore the challenges they overcame, and highlight the profound impact they've had on both their products and customers.

BS VI Transition: A Remarkable Achievement Amidst Challenges
The transition from BS IV to BS VI emission norms was nothing short of monumental for the automotive industry in India. Achieving this feat in a remarkably short span from April 2017 to March 2020 was impressive by any standards. What makes this achievement even more remarkable is that it unfolded against the backdrop of the COVID-19 pandemic, which added layers of complexity to an already challenging endeavor.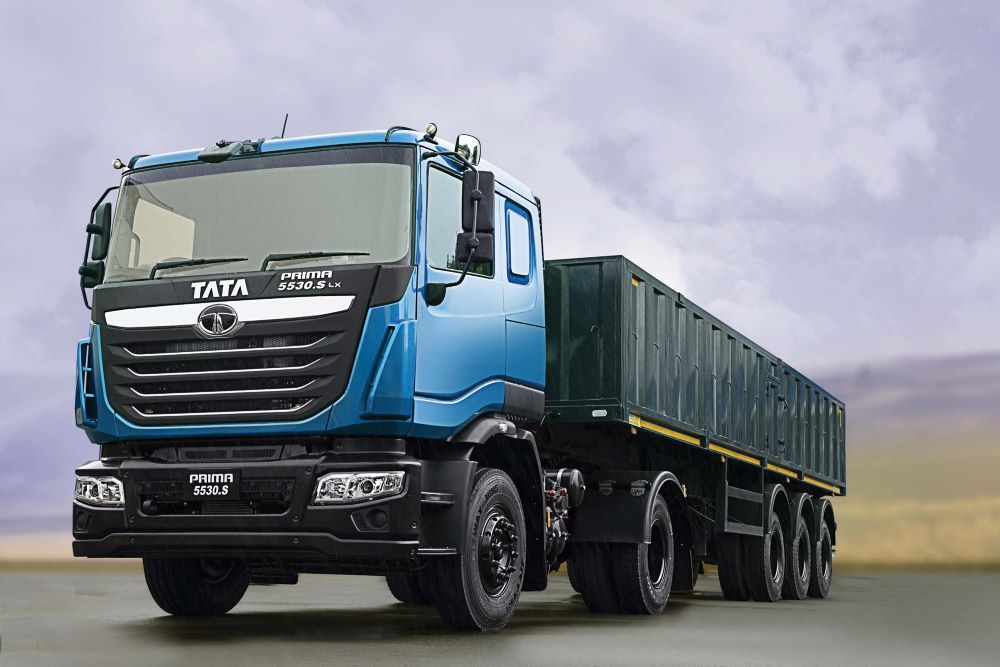 Rajesh Kaul reflects on this pivotal phase, "We faced unprecedented challenges during this transition period, but our determination and commitment to delivering cleaner, more efficient vehicles drove us to achieve this remarkable feat." It was also a testament to Tata Motors' unwavering resolve and their unyielding pursuit of excellence.

The shift to BS VI Phase 1 marked a transformative period for Tata Motors. One of the most notable changes during this phase was the introduction of game-changing products like telematics – Tata Fleet Edge. This technology marked a paradigm shift in the way insights were gathered from vehicle electronics, a stark departure from the partially mechanical systems of BS IV.

Kaul elaborates, "Tata Fleet Edge enabled data analysis related to driver behavior, fuel consumption, geofencing, service reports, and more. The goal was not merely to provide a black box but to offer substantial insights to our customers." It was a strategic leap towards enhancing the operational efficiency and productivity of Tata Motors' commercial vehicles.

Enhancing Powertrain and Options
The powertrain is the heart of any commercial vehicle, and Tata Motors recognized the need for substantial enhancements during BS VI Phase 1. They introduced a 6.7-liter engine with two power nodes, offering 250 and 300 horsepower. This strategic move resulted in higher torque and a superior power-to-weight ratio, providing customers with tangible benefits in terms of mileage, number of trips, revenue, and overall profitability.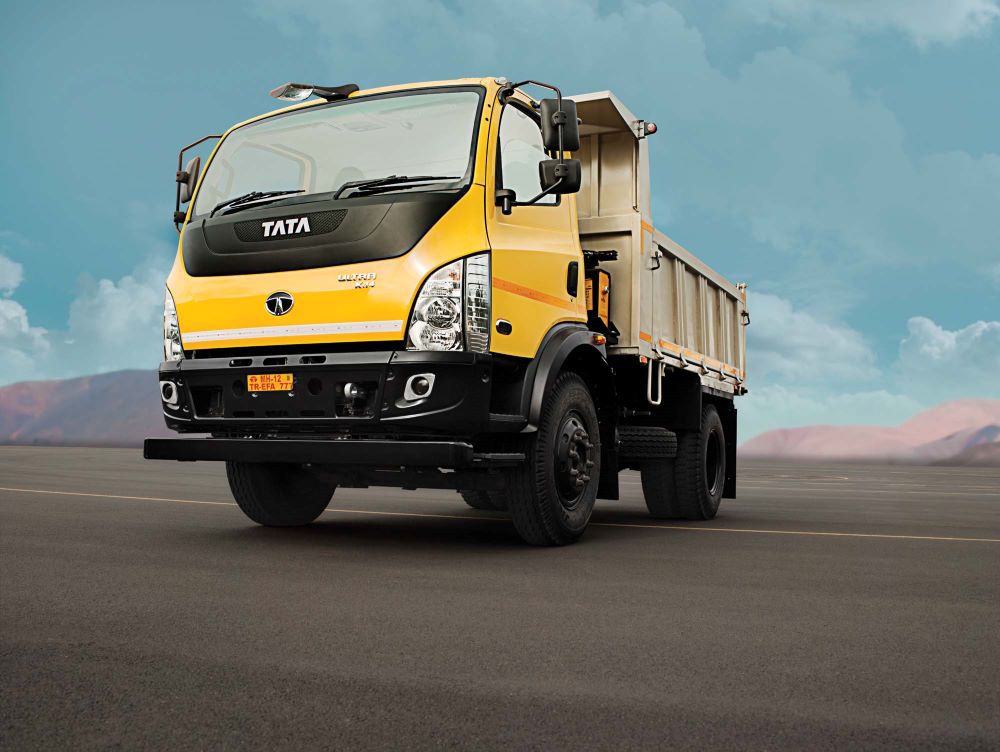 Kaul proudly states, "We made significant investments in these improvements without fully passing on the cost to customers, resulting in a mutually beneficial scenario." This approach highlighted Tata Motors' commitment to delivering value not just through innovation but also through affordability.

In a market where diversity and customization are paramount, Tata Motors took significant strides during BS VI Phase 1. They offered customers a wide range of options, including multiple cabin choices, engine selections, and even air conditioning options. This customer-centric approach aimed to maximize the utilization of various technologies and provide the best possible comfort for drivers.

Kaul emphasizes, "Our commitment to market leadership drove us to offer an array of choices to cater to our customers' specific needs." This bespoke approach positioned Tata Motors as a brand that doesn't just cater to the masses but understands the unique requirements of each customer segment.

Gaining Market Share
Thanks to these initiatives, Tata Motors witnessed a remarkable growth in market share in the very first year of BS VI implementation. Their momentum continued to surge over subsequent years, underlining a transition towards a 'demand pull' strategy, which focuses on Vahan market share.

Kaul explains, "Vahan market share, facilitated by the National Informatics Centre's digital platform, measures market share based on various vehicle categories and tonnage. Tata Motors' shift toward this strategy aligns with our dedication to delivering exceptional value to our customers." This strategy is a testament to Tata Motors' holistic approach to leadership and their commitment to meeting the evolving needs of their customer base.

With a 55% market share in the Vahan segment, Tata Motors is clearly leading the way. The company's offerings cater to various customer segments, including auto logistics, construction, and tipper applications. In the tipper segment, Tata Motors has introduced powerful models like the Tata Prima, with a 300-horsepower engine and a 430 dia clutch, along with models like the 2830 and 3530. These vehicles provide not only higher power-to-weight ratios but also offer enhanced comfort with features like air conditioning and suspended seats.

BS VI Phase 2: Going Beyond Emission Norms
As Tata Motors progresses into BS VI Phase 2, their approach extends far beyond mere compliance with emission norms. Kaul highlights the company's commitment to delivering additional value to customers by revisiting their product strategy. This includes moving to higher power nodes, necessitating improvements in powertrain components like clutches and axles. These enhancements make Tata Motors' trucks more robust and suitable for various applications and terrains.

Kaul proudly asserts, "BS VI Phase 2 introduces several technological advancements that benefit our customers, including features like lane departure warning, driver drowsiness indicators, and safety measures to prevent fuel theft. We've also integrated 4G connectivity and introduced firmware over-the-air (FOTA) capabilities to provide seamless updates and convenience to vehicle owners." Tata Motors' commitment to innovation continues to raise the bar for safety, efficiency, and technological sophistication in commercial vehicles.

Beyond product improvements, Tata Motors has amplified its focus on customer satisfaction and sustainability through initiatives like 'Sampoorna Seva 2.0' This initiative ensures that services reach customers within two hours on highways and extends into mining and construction sites. Container workshops equipped with tools, oil, spare parts and skilled manpower further enhance customer satisfaction and operational efficiency.

Kaul elaborates on Tata Motors' broader sustainability initiatives, "We've introduced Tata OK, our vehicle exchange platform, which allows customers to trade in their old vehicles, refurbishing and selling them with warranties. Additionally, our registered vehicle scrappage facility promotes circular economy practices, helping recycle materials efficiently." These initiatives not only reflect Tata Motors' commitment to sustainability but also their drive to deliver value throughout a vehicle's lifecycle.

In a world where environmental concerns are paramount, Tata Motors is not resting on its laurels. Kaul shared Tata Motors' vision for embracing cleaner and more sustainable technologies beyond traditional diesel engines. They are actively exploring alternatives like LNG, battery-electric vehicles, and hydrogen fuel cell technology. While the specifics are still unfolding, Tata Motors' commitment to leading the charge in adopting these technologies remains unwavering.

Global Expansion and Competitive Edge
Tata Motors is not just a prominent player in the Indian commercial vehicle industry; they are also making a significant impact on the global stage. Advancements in emission norms have played a pivotal role in this expansion. Tata Motors is already making strides in markets across Africa, the Middle East, SAARC, and Southeast Asia, with plans to further leverage their offerings in these regions. This global presence underscores Tata Motors' potential as a competitive force in the international commercial vehicle market.

Tata Motors' journey from BS IV to BS VI emission norms exemplifies their commitment to innovation, excellence, and delivering value to customers. The challenges they faced during this transition only served to highlight their determination and resilience. By embracing electronics, enhancing powertrains, offering customization, gaining market share, and going beyond emission norms, Tata Motors has transformed the commercial vehicle industry in India.

Their customer-centric approach, sustainability initiatives, and vision for a greener future position them as leaders not only in India but on a global scale. The collective leadership and insights of the Tata Motors team have played a pivotal role in guiding the company through this remarkable journey. As they continue to raise the bar in terms of safety, efficiency, and technological sophistication, Tata Motors stands poised to shape the future of commercial vehicles, setting new industry standards and driving positive change in the automotive landscape.