VE Commercial Vehicles (VECV) has recently signed a Memorandum of Understanding (MoU) with IIT Indore (IITI) for a period of five years. This partnership will facilitate the exchange of scientific information between VECV and IIT Indore and shall open channels for the development of competencies required for the rapidly modernizing auto and its future talent. This partnership will also facilitate VECV employees to acquire MTech, MS(R), and Ph.D. degrees from IIT Indore.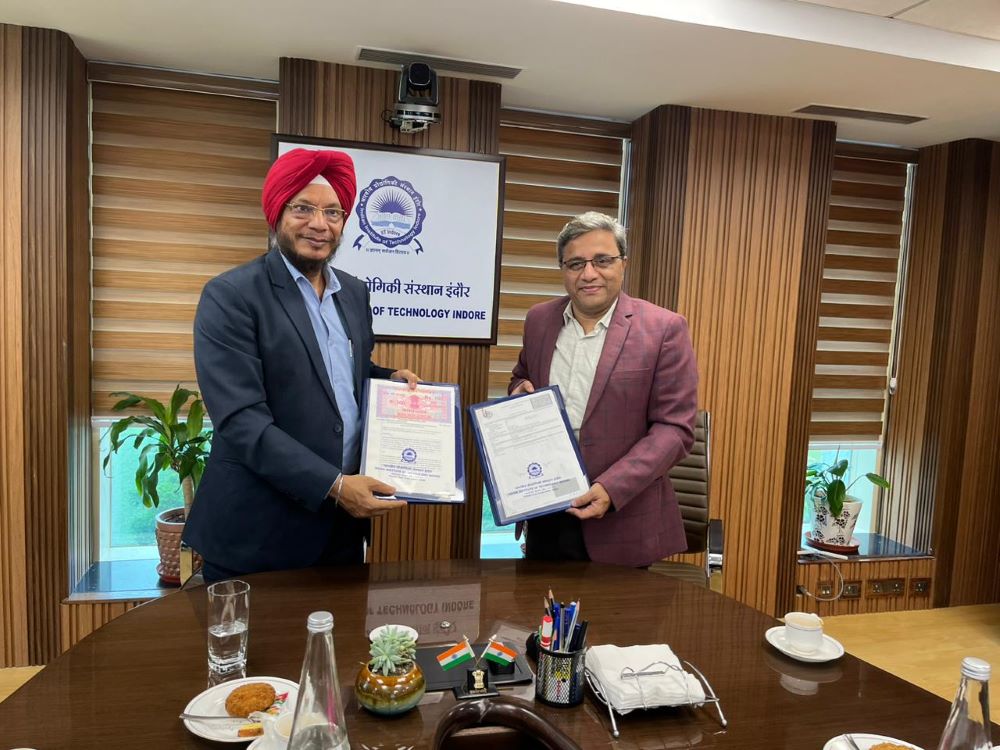 The MoU was signed by Prof. Suhas S. Joshi, Director, IIT Indore and Mr. Rajinder Singh Sachdeva, Chief Operating Officer, VE Commercial Vehicles.
Commenting on the partnership, Mr. Rajinder Singh Sachdeva, Chief Operating Officer, VE Commercial Vehicles, said, "This is a VECV-sponsored program for its employees. We will do a stringent internal selection process and hope to have an exchange of about 100 students and employees, in a time frame of five years. This MoU will also enhance collaboration in research and academics in the areas of mutual interest."
As part of the MTech program, VECV employees will be required to pursue online coursework in the first year. Project work in the second year will be conducted either at VECV's Pithampur and Bhopal Plants or at IIT Indore under the guidance of the assigned thesis supervisor(s) of IIT Indore.
Prof. Joshi, said, "This cooperation will cover joint research, scientific mobility, exchange of scientific and technical information, exploitation of research results and transfer of technology. It will also help in the training of VECV employees, internship of students from IITI, and facilitation of workshops, research and consultancy projects."
Such partnerships between corporates and academic institutions have the potential to produce cutting-edge technology that is affordable and can support the Make in India effort. They also have the potential of making Indore, one of India's leading centres of research and development.