Valvoline Cummins Private Limited ("Valvoline Cummins"), the Original Engine Oil maker and a leading global lubricant manufacturer powering the future of mobility through innovative services and products completes 25 years of its operations in India, a milestone of Innovation & Excellence. Since 1998, when Valvoline Cummins embarked its journey in the Indian market, it has been committed to providing high-quality lubricants, exceptional customer service and innovative solutions to meet the evolving needs of the automotive industry.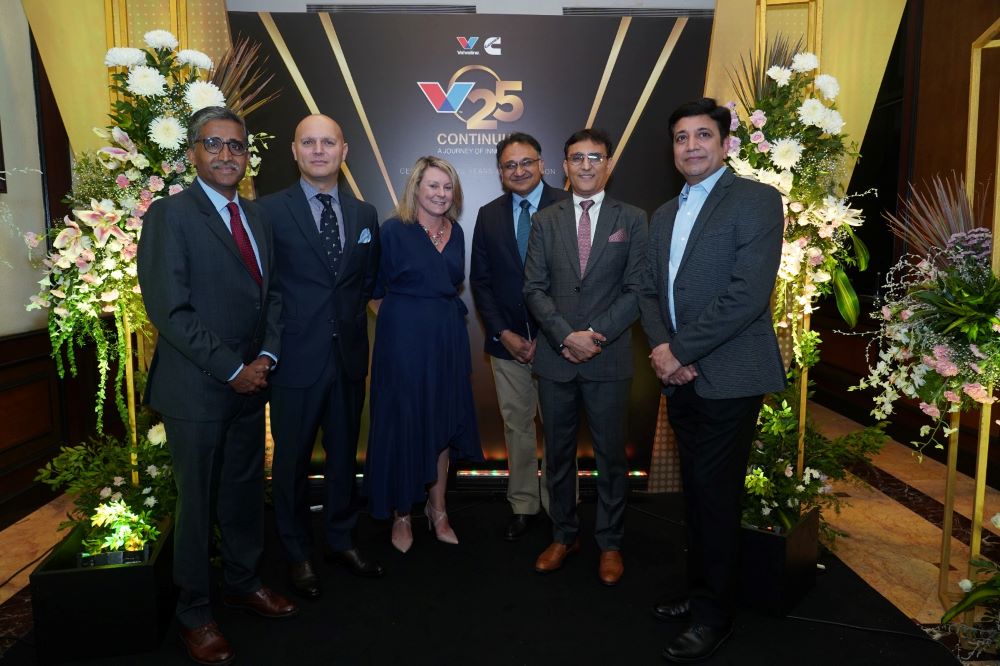 With the legacy of 150-years globally, Valvoline has grown and thrived in India in the last 25 years, becoming a trusted brand among industry players. It's remarkable journey in India over the past 25 years has been punctuated by a series of significant milestones and groundbreaking achievements. The company embarked on its Indian journey, forming the Valvoline Cummins joint venture, which laid the foundation of its enduring presence in the country. Subsequently, setting up its manufacturing facility in India way ahead of its time, expanding its product range backed by R&D, fostering strong relationships with local OEMs & partners, and contributing to the country's automotive growth.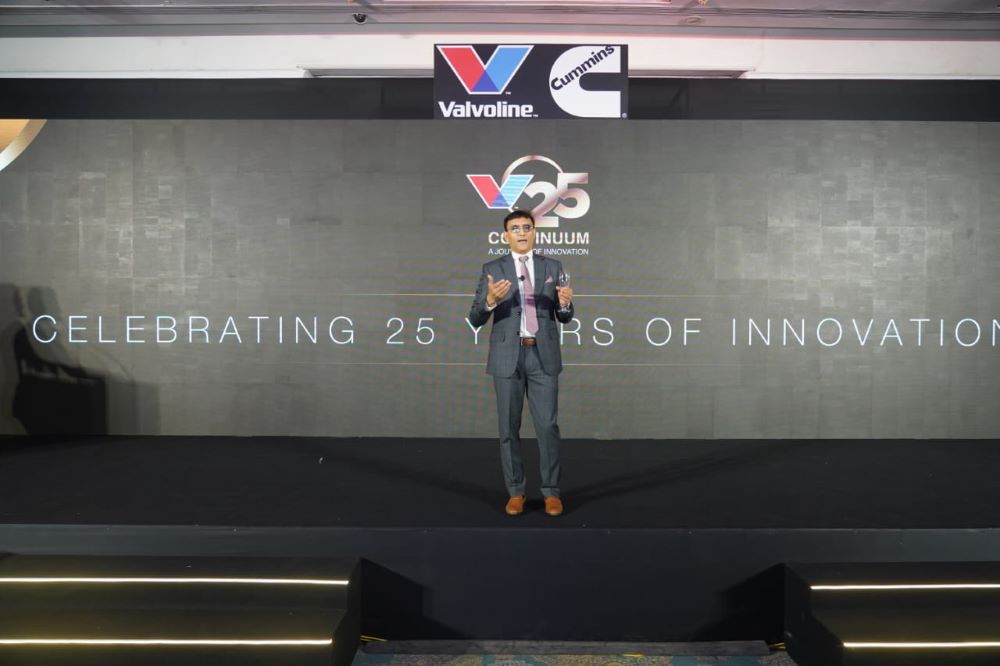 Sandeep Kalia, Managing Director, Valvoline Cummings Pvt Ltd said, "We are extremely proud to celebrate this significant milestone of 25 years of the joint venture in India, a coming together of two giants, Valvoline, the world's first trademarked engine oil and Cummins, the world's largest engine maker. Whenever Cummins creates a product, Valvoline will make sure that there are lubricants, fluids and sustainable solutions that complement it.  This achievement reflects our journey towards innovation, excellence, and dedication to delivering exceptional products and services to our customers. It also highlights our commitment to the Indian automotive industry and its growth. We are grateful for the trust and support that our customers, partners, and employees have placed in us over the years, and we look forward to many more years of innovation, collaboration and furthering our brand mission of inspiring and enabling what moves the world forward."
Commenting on the occasion, Michelle Brewin, Vice President, Asia Pacific, Valvoline Global Operations said, "Our combined commitment enabled our India JV to start off well, deliver winning propositions to customers and within a decade became one of the fastest growing multinational brands in India. And we didn't stop there. Both companies worked very closely over the years on the transition from BS3 to BS4 and now BS6 technologies. We have created many industry-first initiatives in India which has helped establish Valvoline amongst the top 3 lubricant players in the Indian market."
In India, Valvoline Cummins manufactures a wide range of fluids, viz., engine oils, gear oils, radiator coolants, brake fluids etc. for engines made by various OEMs. Valvoline Cummins firmly believes that its growth potential lies in the quality of execution, power to innovate and in its resolve to remain a step ahead of market demands. Its mission as a brand is to leverage real-world insights to provide valuable tools that generate success for its customers and users.
As Valvoline Cummins commemorates its 25th anniversary in India, the company remains focused on its mission of powering the future of mobility through innovative services and products. With a steadfast commitment to excellence and a vision for continued growth, Valvoline Cummins is poised to make an even greater impact on the Indian automotive and industrial sectors in the years ahead.