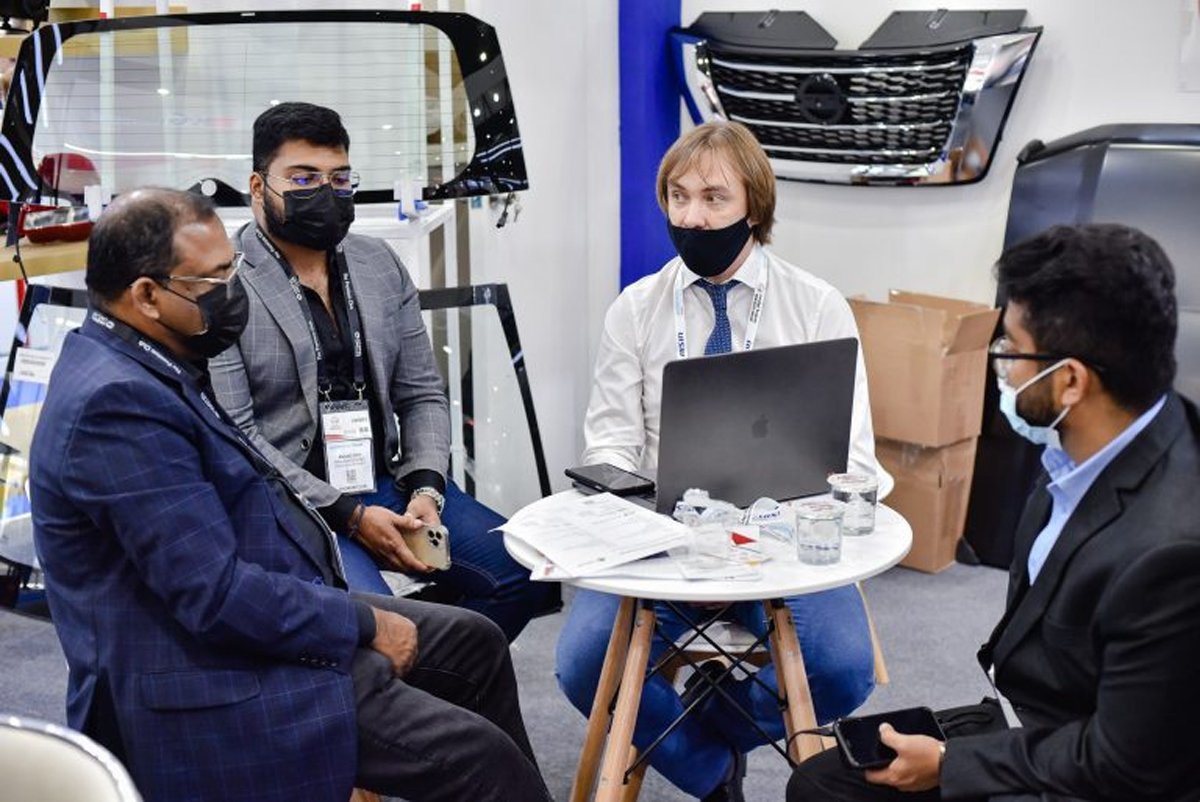 Technology is quickly changing the UAE's commercial vehicles market. Industry analysts predict the next five years of growth will be driven by demand for high performance trucks for the logistics, construction, waste management, and specialised long haul transportation sectors.
The upswing is reported in a new whitepaper produced for Automechanika Dubai by Glasgow Research and Consulting, which claims that growth will be in line with the nation's quick commercialisation and net zero emissions goals. The demand for greater sustainability impact, strong supply chains, and new regulatory requirements are some of the factors driving the upswing.
Telematics Trending:
One technology – telematics was first introduced by Volvo Trucks and has been singled out as a key growth stimulant following initial market pushback.
"Initially, telematics services were not well-received by the market," says Vishal Pandey a partner in Glasgow Research & Consulting's Dubai office who authored the whitepaper. "Most consumers were unfamiliar with the technology, which along with the expense of installing telematics was an obstacle."
Telematics allows fleet owners have access to data such as the drivers' locations, vehicle performance, and fleet status. The technology's original 'spy in the cab' mantle fuelled driver reticence, but that, says the whitepaper, is a thing of the past.
"Consumer education and rationalisation of the cost of subscription and installation of the service have encouraged consumers to use and discover the benefits of telematics," says Pandey.
The technology's benefits have far outweighed initial suspicions. "Telematics enables fleet managers to monitor the movements of trucks, as well as specific details like speed, load, and all tachograph data. Telematics improves making it simple to monitor fuel usage. For the effective operation of the vehicles, fleet managers can access precise statistics on driving distance, emission levels, and fuel consumption in addition to receiving updates on vehicle status. Easy-to-access alerts include the date, time, location, odometer information, engine hours, and more.," the whitepaper states.
Telematics is now a key selling point for truck manufacturers with their transport operator clients integrating the technology to streamline fleet management systems.
Adoption of the technology has soared since Dubai's Roads and Transport Authority (RTA) introduced a regulation requiring all heavy vehicles to install telematics to curb accident risk, encourage safe driving habits, strengthen the country's infrastructure, and minimize the financial, human, and environmental impact of heavy trucks.
Additionally, municipality waste management trucks have begun utilising the technology for smooth waste collection and management. "With the help of advanced IoT-based devices, waste bins are attached with sensors. A highly integrated system allows monitoring, managing, and transportation of trash bins, drivers, and vehicles," says Pandey.
Electric Evolution:
The whitepaper points out that similar to passenger cars, commercial vehicles are going through an electric evolution to reduce pollution and comply with stringent government requirements and environmental standards.
Spurring the shift, the commercial truck market benefits from the support of the government and private organisations and new government policies and incentives in developing the UAE's electric vehicle infrastructure.
"Due to rising environmental concerns, the commercial vehicles market, like passenger vehicles, is going through electrification to comply with government norms and environmental standards. Light and medium commercial electric vehicles are already introduced into the market," says Pandey. Highlighting the evolution, the all-electric E-Canter, by Mitsubishi Fuso Truck and Bus Corporation, was unveiled to the public at Dubai's Expo 2020 while Sharjah's Bee'ah made one of the most significant orders for Tesla semi-heavy-duty trucks, purchasing 50 as soon as the model was released.
Pandey believes it will be some time before the UAE fully adopts electric heavy trucks. "It is a challenge to see how the electric power demand of the big load of long-haulers is met," he says pointing out that other carbon emission reduction techniques have been tested. "Dubai Municipality replaced diesel with bio-diesel in its vehicles a while ago," he explained.
Pre-Owned Push:
It's not just tech-heavy and sustainability-savvy trucks that are in demand; according to the white paper, there's also a revival occurring in the UAE's used truck market. "The Covid-19 pandemic pushed manufacturers and dealers to promote second-hand vehicles as well as the service of leasing trucks," Pandey says. Leasing trucks are particularly favoured as fleet operators look to limit risk in the light truck market with only construction trucks being limited in the sector due to their performance degenerating after five to six years and so losing their second-hand appeal.
"Ideally, a fleet operator can take vehicles on lease for four to five years instead of purchasing them. After this period, these trucks go on sale for second-hand buyers," he added.
The Road Ahead:
The whitepaper predicts a buoyant short-term outlook for the UAE's commercial vehicle markets as the nation's government moves to diversify its economy and grow investments in construction, food and beverage, manufacturing, retail, and transportation. "High-performance trucks will further prove their market potential owing to their capacity to carry large loads," says Pandey.
"Additionally, electric vehicles in the high-performance truck market will see some advancements in the coming years. The emergence of new models with their updates and technological advancements is anticipated to boost the market's growth. Tesla's Cyber-truck, General Motors' all-electric Hummer and Volvo's continued progress will have a lot to offer in the coming years. However, compared to conventional trucks, the high manufacturing cost of these electric vehicles in the commercial segment could act as a barrier to the UAE's commercial vehicle market."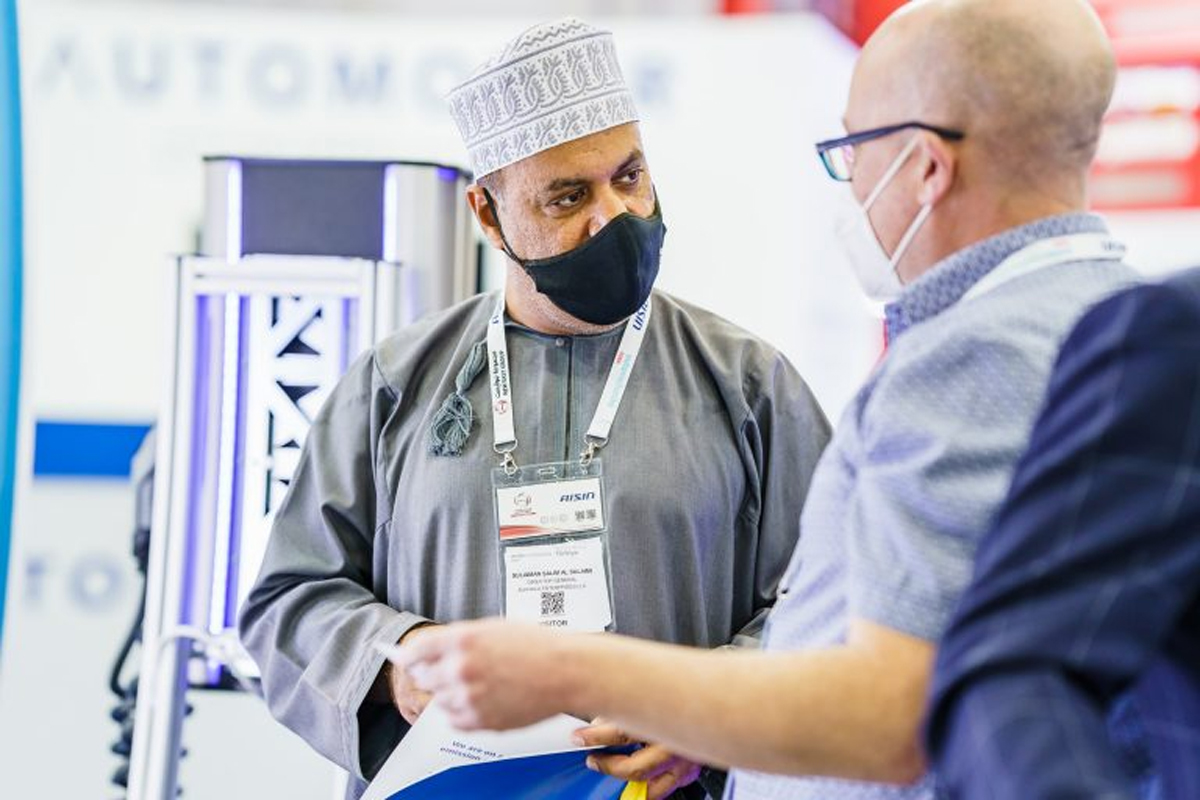 Technology will be the main growth driver with a knock-on impact on the aftermarket. The extent of the impact will come under the microscope at Messe Frankfurt's Automechanika Dubai, the Middle East and Africa's largest international trade show for the automotive aftermarket sector, which runs later this month (22-24 November) at the Dubai World Trade Centre.
"In a sector which was slow to adopt technology, players are now investing in gaining and analysing data for vehicle efficiency and to study consumer behaviour to attract and retain customers," said Mahmut Gazi Bilikozen, Show Director Automechanika Dubai.
"Digital solutions will be centre stage at the show's Innovation Zone and Automechanika Academy where industry leaders and delegates will explore the latest trends, innovations and changing dynamics and gain a clear understanding of where the sector is heading" added Bilikozen.
Other sessions at the Automechanika Academy will include 'The Role of the World Forum for Harmonization of Vehicle Regulations of the United Nations Economic Commission for Europe for the safe deployment of Electric Vehicles Worldwide' from Edoardo Gianotti, UNECE Sustainable Transport Division, Vehicle Regulations and Transport Innovations Section; 'the Role of Digital in the New World of Mobility' from Aasif Khan, Industry Advisor – Discrete Industries, SAP; while Sameer Parab, Strategy Consulting – Mobility & Transportation at Aranca will examine the growing trend in the aftermarket of automotive component remanufacturing.