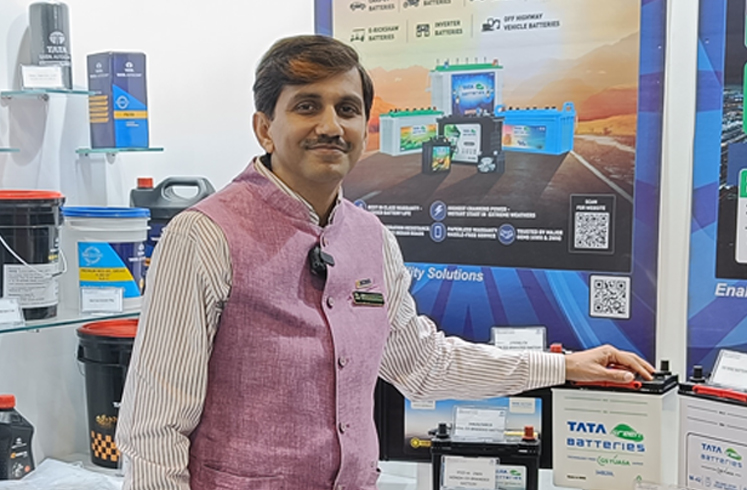 Rama Shankar Pandey, CEO, Tata Green Batteries, shares with N. Balasubramanian on how his company is gearing up to tap the huge opportunities ahead with the help of technology and digitization
Focus at Auto Expo
We are here to meet all our customers and have had a lot of trade enquiries coming in from channel partners, distributors, dealers and also OEM customers. I am relatively new at the company and am more on listen mode, trying to understand how the business here works.
Battery as a category is very service oriented. Consumer engagement and brand recall is quite high because it is one of the components involved in vehicle breakdowns. Customers want a reliable solution and get back on road as quickly as possible, that is where the trust of Tata comes into play. I think there is a very clear requirement from the market for a credible choice of battery with benchmarking levels of service and who other than the Tata brand can offer such a choice. We are working towards it and are very happy to meet all our customers and partners here at the show.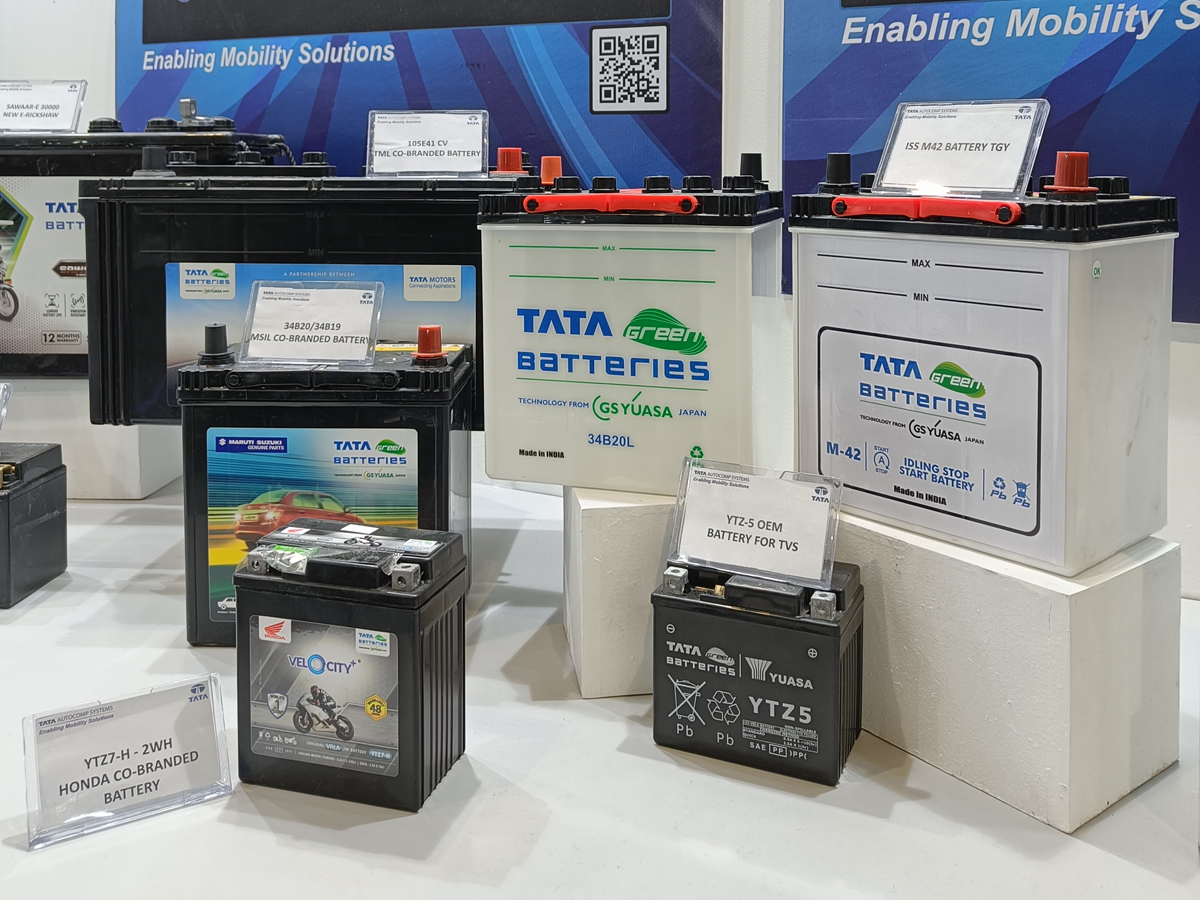 Digitization and Sustainability
The megatrends of digitization and sustainability are here to stay. At Tata Green Batteries, we offer cutting-edge technology when it comes to reaching and serving our customers using digitization. Today, all our batteries are serial coded / bar coded, so we can track and trace where our batteries are. This gives us a lot of data through an interesting application called 'TGY Connect' through which we can reach users in case of any warranty issues. Our ratio of registrations on the warranty portal is the highest in the industry so digitization is an area where we are a leader – whether it is website, product information or connect on real-time basis with our call centres and connected applications. We are looking to build on it further because it gives us a lot of valuable data that can make our product development life cycle a digital one. This will help us take on competition and deliver on customer expectations in a big way.
When it comes to sustainability, you can see it in our company name – Tata 'Green' which represents the important aspect of recyclability and circular economy of batteries. We are going to make a difference by creating a niche and walk the talk by focusing on sustainability in a big way.
To support the e-rickshaw segment, we have come up with a Li-ion battery, a new generation technology from our side. E-rickshaws today run on lead-acid batteries, but when they graduate to Li-ion, we will be ready with a solution. With our JVs with Guoxuan Hi-Tech and other global technology providers, we are sure that our group will play a big role in India's sustainability journey.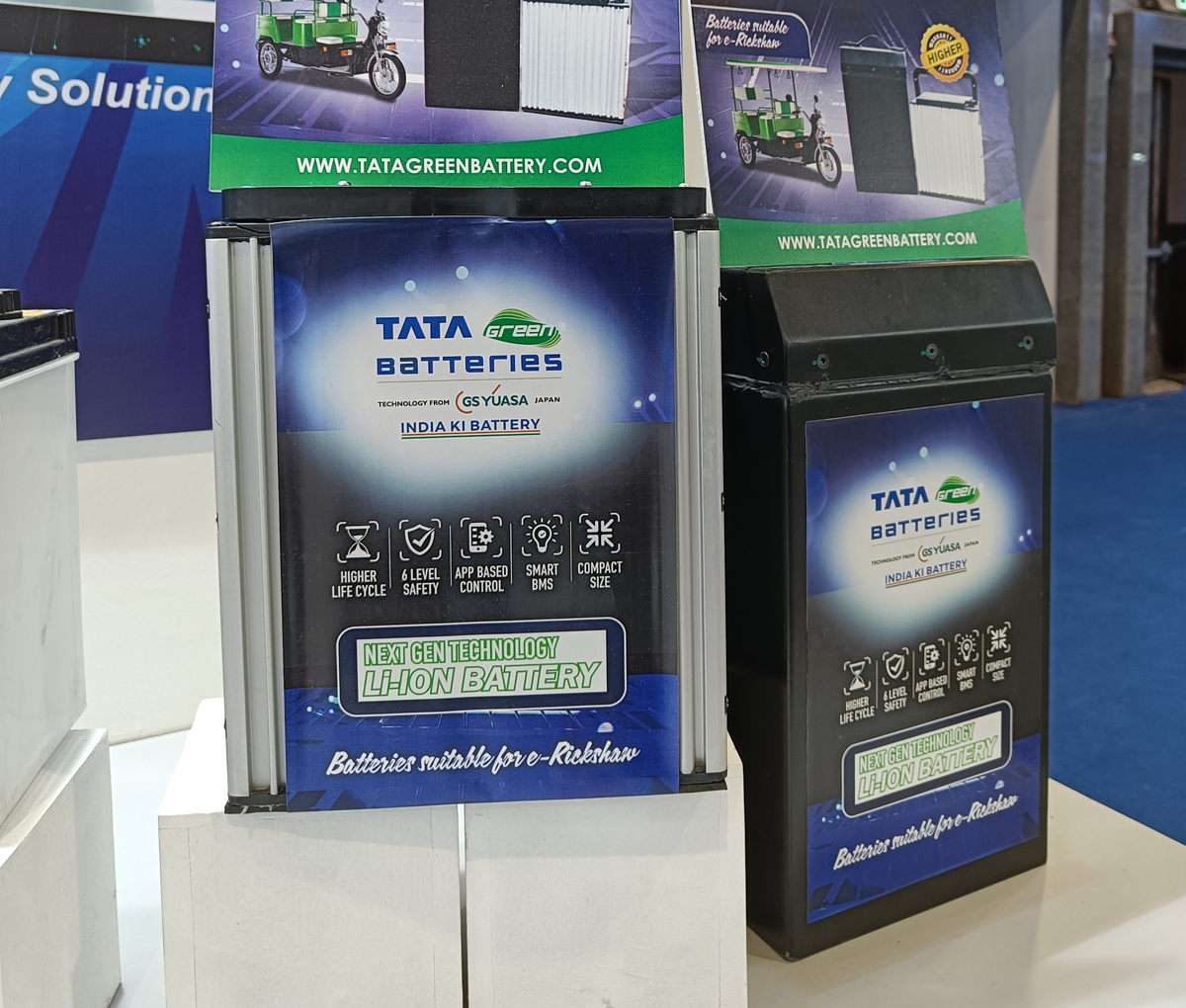 Business Outlook
For us, the biggest challenge will be managing growth. We have equipped ourselves with a lot of new technology, so managing the growth and delivering the numbers will be the biggest task lined up for me. Our partner GS Yuasa is a leader in the battery field and offers a battery of technology that has been incorporated into our products. Our vision is to offer a credible choice for customers for which we have the technology, work has started and SOPs are lined up.
Other than the automotive segment, industrial batteries are a very interesting niche where we were not present in the past. But with GS Yuasa's technology and support, there is a big opportunity for us to offer solutions for critical applications such as data centres.
On the outlook side, it is on a very high trajectory. We have to grow to support a strong sales pull from the market on not just automotive and industrial segments but from other applications as well. Things are all coming together for Tata Green Batteries – it is all about how we grab the big opportunity and deliver fast, accelerated growth for the company.