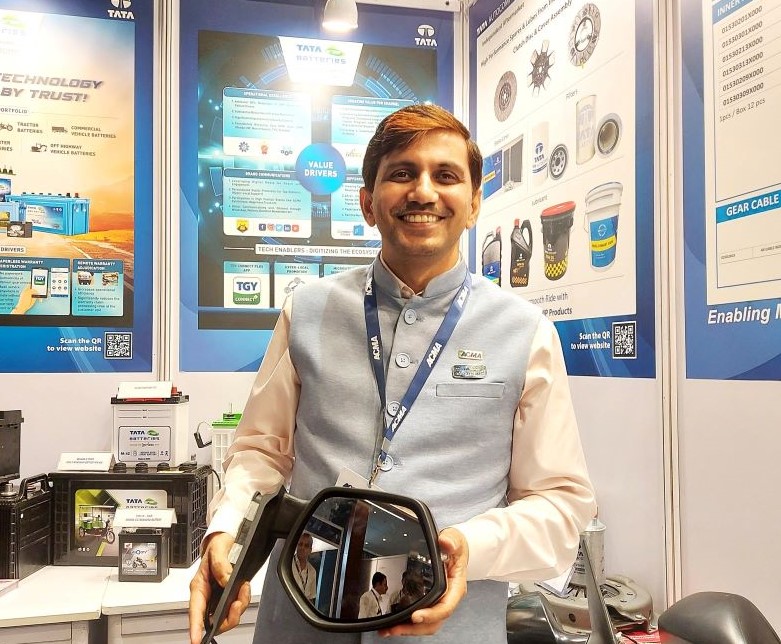 ACMA Auto Components Aftermarket Show, Indore
Tata AutoComp Systems made a significant impact at the ACMA Aftermarket Expo in Indore, featuring 5 of its companies: Tata Green Batteries, Independent Aftermarket, Tata Ficosa Automotive Systems, Tata AutoComp Hendrickson Suspension, and Tata Power, all showcasing their product range for the aftermarket.
One of Tata AutoComp Systems' standout offerings is its wide range of batteries, including the renowned Tata Green Battery known for its eco-friendly manufacturing process. The company holds a strong position in the OEM market, providing batteries for various vehicles, from two-wheelers and cars to trucks and commercial vehicles. They offer both lead-acid and lithium-ion batteries to stay abreast of emerging trends. The Tata Green Battery is accompanied by an industry-winning digital initiative called T G Y Connect, which allows every battery to be tracked online, efficiently addressing complaints and offering seamless support to registered customers across the country. Through extensive research and development, the batteries have demonstrated improved performance, customer satisfaction, and business reliability. Additionally, the company organized a parallel event to empower women drivers and mechanics, along with key distributors from Indore.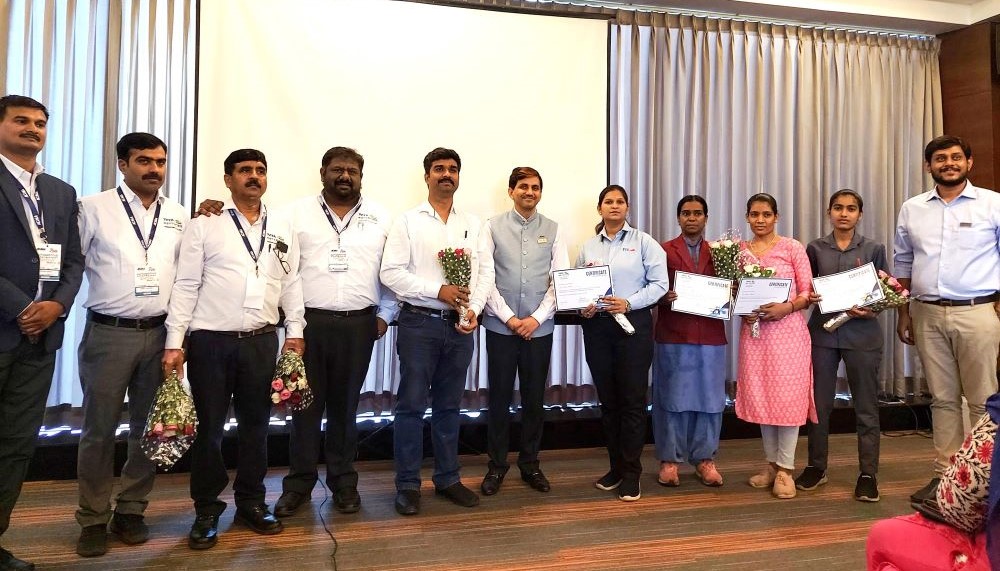 Besides their battery range, Tata AutoComp Systems is expanding its presence in the Independent Aftermarket. They have a dedicated division catering to the commercial vehicle segment, offering lubricants, spare parts, filters, clutch plates, brake linings, and more. The company aims to double its turnover in the aftermarket this year and plans to enter the passenger car segment as well. Tata AutoComp Systems is focused on providing workshops with a comprehensive range of high-quality products, ensuring they have access to genuine parts rather than counterfeit alternatives. They aspire to be a trusted one-stop shop for all aftermarket needs and continually innovate and expand their product portfolio, with upcoming additions such as premium greases and other products in the pipeline.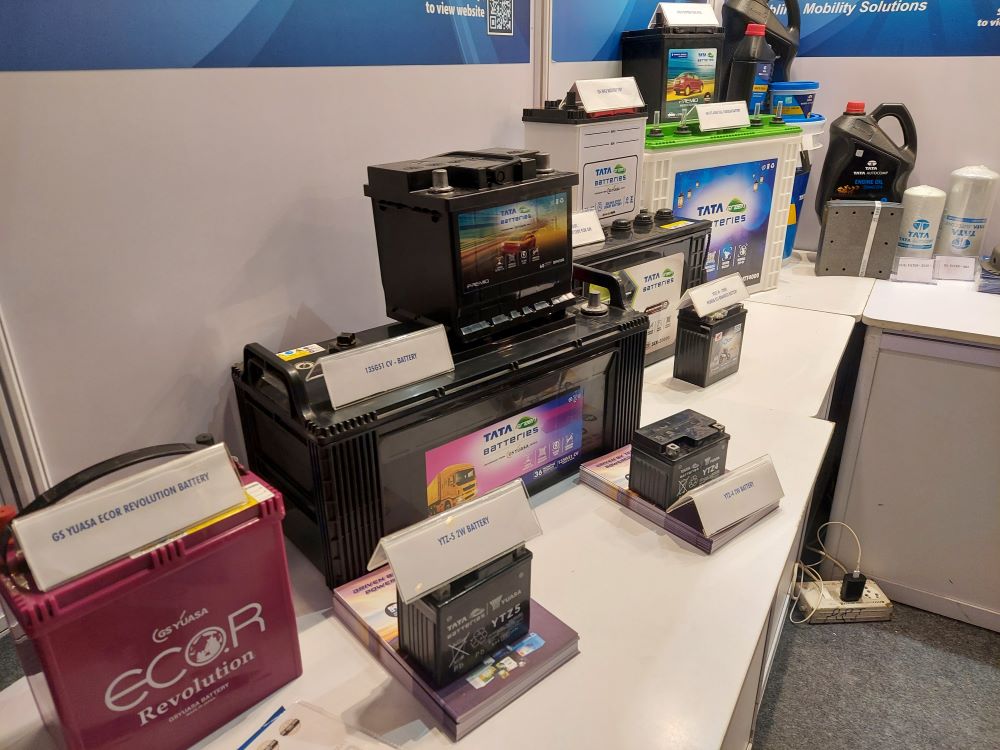 Safety remains a strong focus for Tata AutoComp Systems, addressing the need for basic lighting and mirroring in India. Their safety product range under the brand name Tata Ficosa Automotive Systems includes outer rear-view mirrors, parking cameras, driver monitoring systems, lane departure warning systems, and more. Not only do they supply these safety products to Tata Motors, but they also serve other OEMs. Tata AutoComp Systems aims to extend their OE competency to all customers and is actively working on aftermarket-specific products, including driver monitoring systems that provide front collision warnings, lane departure alarms, and driver performance scores to enhance driving habits and road safety.
Tata AutoComp Hendrickson Suspensions specializes in supplying air suspension systems for commercial vehicles, particularly trucks with single and double tire lifts. They cater to various OEMs and offer heavy-duty bogey suspension systems and greaseless ULTIMAAX suspension systems, known for their reliability and durability, requiring minimal spare parts and providing proper installation instructions for safety purposes. With the construction segment experiencing a boom, their suspension systems are in high demand for tippers and dump trucks. Furthermore, they have ventured into the electric vehicle market, supplying suspension systems for e-tippers and e-tractor trailers.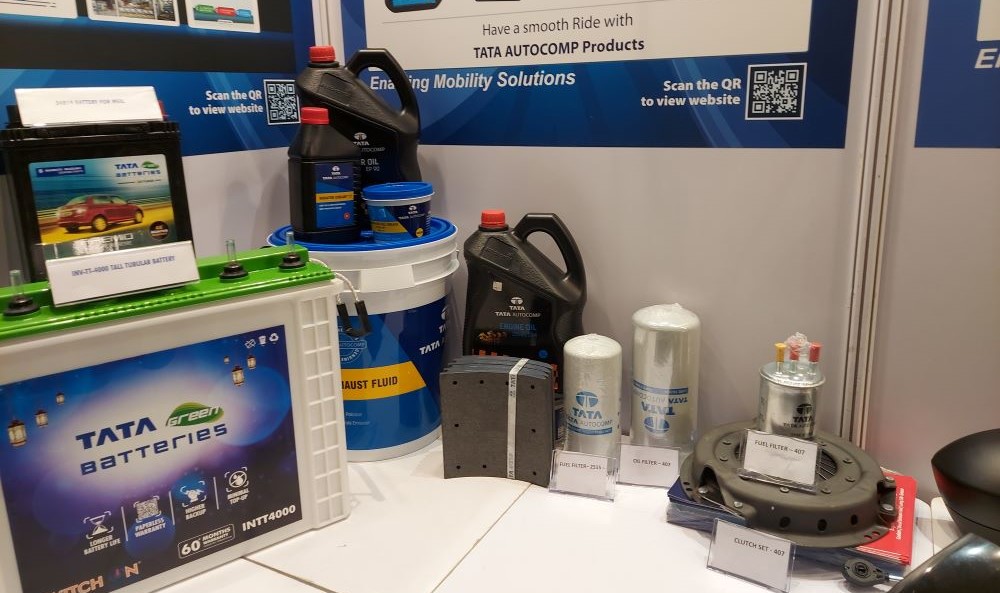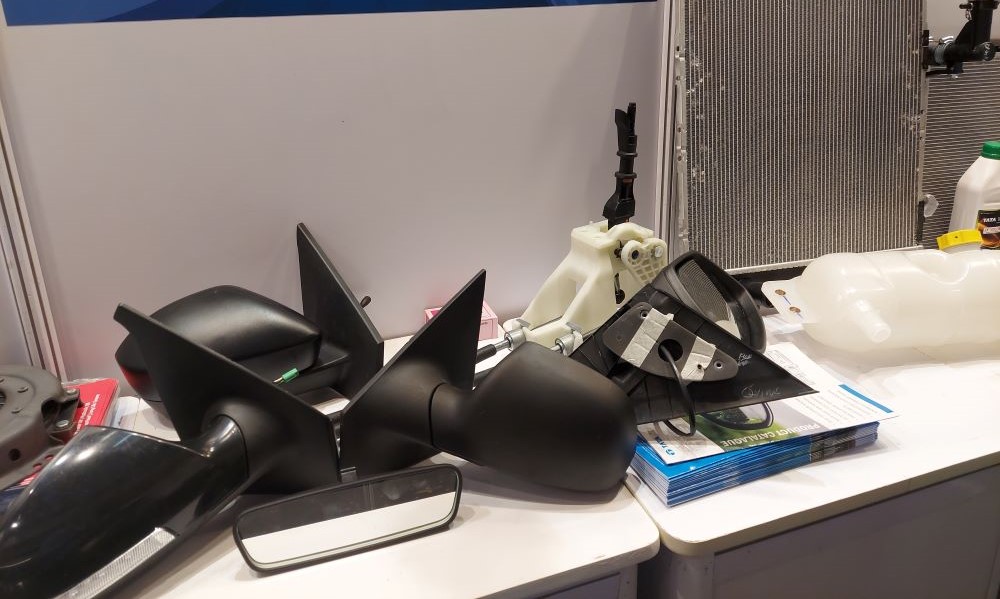 Tata Power aims to be a comprehensive supply chain partner in India's electrification and sustainability movement. With a strong presence in the aftermarket and an extensive network across the country, they aspire to be the leading solution provider for electric vehicle (EV) charging infrastructure. Tata Power offers a complete range of AC and DC chargers, ranging from 3 kW to 350 kW, including both air-cooled and liquid-cooled options. Supporting various charging protocols such as CCS (Combined Charging System Standard) and Type 2, they have already deployed over 2,500 chargers across India, including a significant number along highways. By promoting EV charging infrastructure, Tata Power aims to foster consumer confidence and accelerate the adoption of EVs in the country, creating a virtuous cycle where more players enter the market, leading to further growth. Showcasing at the aftermarket show is essential to engage entrepreneurs and stakeholders in the EV supply chain, assuring businesses that the transition to EVs presents new opportunities for aftermarket services and encouraging them to embrace the evolving market.