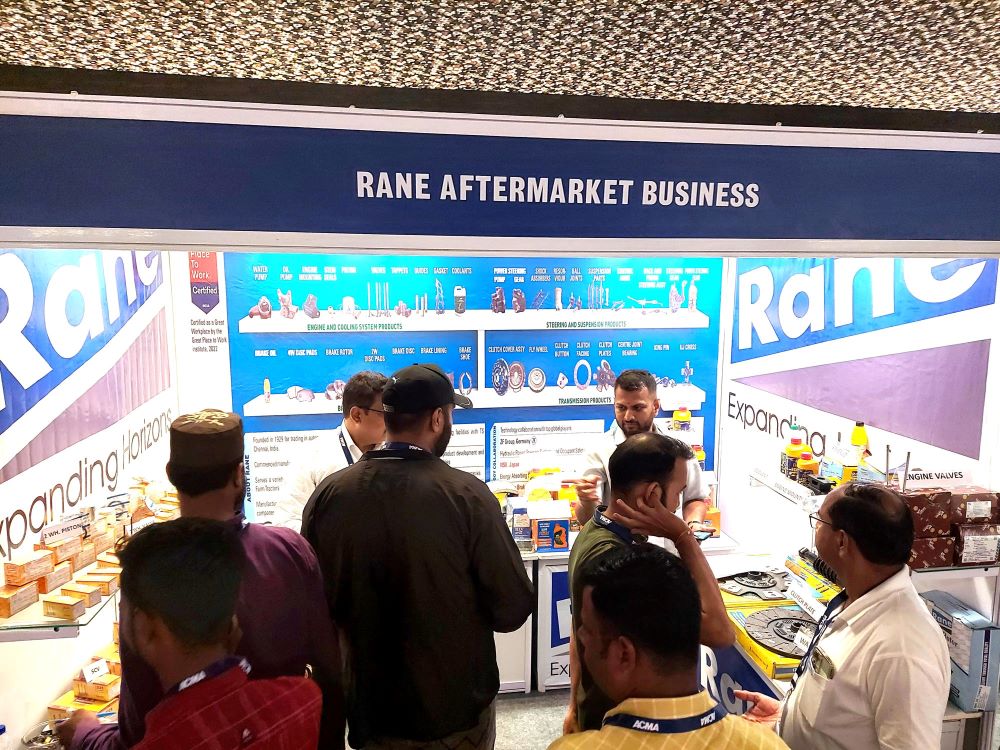 ACMA Auto Components Aftermarket Show, Indore
Rane is a market leader in providing high-quality products and services to customers. Surajit Bose, Head of Aftermarket at Rane Engine Valve Limited, discussed their diverse range of aftermarket products, including steering and suspension systems, occupant safety systems, valve train components, light metal casting products, friction materials, and clutch plates. They cater to the automotive industry, serving both two-wheelers and heavy commercial vehicles.
Bose emphasized Rane's commitment to delivering quality products, building strong partnerships, and expanding their presence in the aftermarket segment. They have established a wide-reaching distributor network across India, allowing them to efficiently serve customers. While the southern market holds significance for Rane, they recognize the potential in other regions as well. Despite facing competition, Rane maintains a significant market share nationwide.
Rane Aftermarket Business (RAB) participated in ACMA aftermarket shows to raise awareness about the importance of using genuine products. They appreciated ACMA's initiative in conducting region-wise shows and technical programs for mechanics, promoting the use of authentic products in the automotive industry.