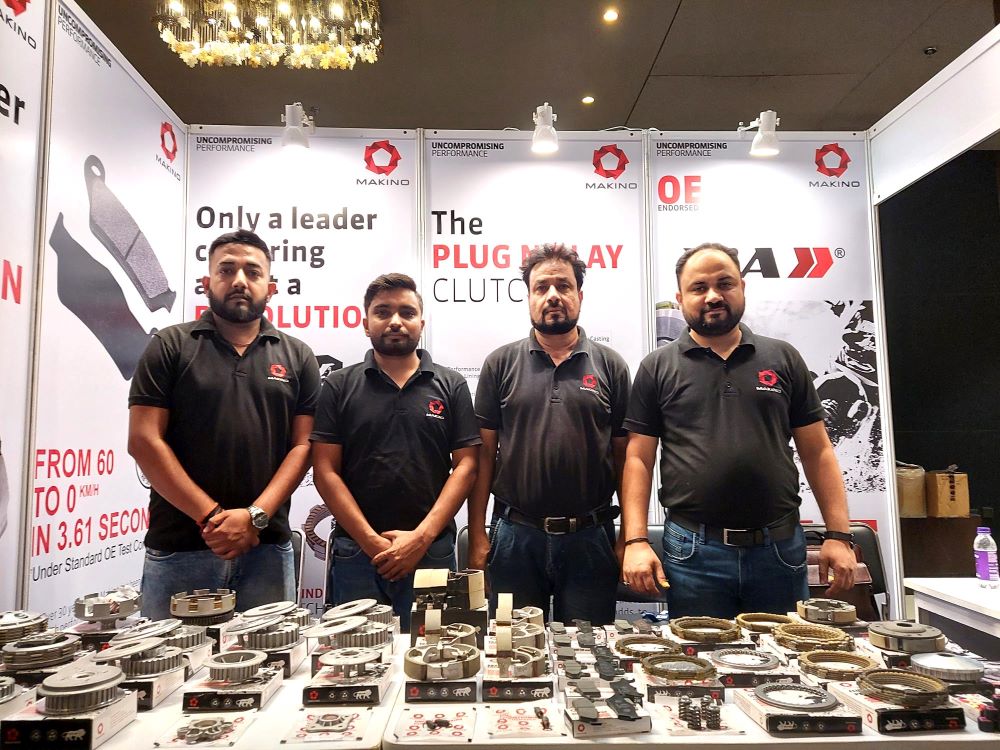 ACMA Auto Components Aftermarket Show, Indore
Pankaj Chauhan, Head – HR & Admin at Makino Automotive, presented an overview of their company's offerings at the ACMA Aftermarket Show in Indore. They specialize in aftermarket products for two-wheelers and three-wheelers, with a focus on friction materials such as brake shoes, disc brake pads, clutch plates, clutch shoes, housings, hubs, and inner clutch assembly. They showcased their products at the exhibition and received a positive response from visitors, including distributors and individuals from Indore, Aurangabad, Jabalpur, Bhopal, and Gwalior. One of their main highlights was the introduction of brake shoes for e-rickshaws. Their manufacturing unit is in Haridwar, and they have a network of around 400 distributors across India, serving both the two-wheeler and three-wheeler segments.
Makino Automotive has a separate division dedicated to supplying the aftermarket. In this division, they cater to the aftermarket requirements with a network of over 400 distributors across India, serving all product lines for two-wheelers and three-wheelers. Pankaj Chauhan also mentioned their presence in international markets, including Bangladesh, Nepal, Egypt, and various European countries, along with their export operations to Sri Lanka. They differentiate themselves from Chinese products in their category by providing quality products manufactured locally. Their corporate office is in Delhi, and the head office and manufacturing plants are located in Haridwar. Overall, they expressed optimism for the exhibition, expecting a great turnout on the following day as well and anticipate their active participation at Coimbatore.