Mahindra's Truck and Bus Division (MTBD) has inaugurated its 78th dealer outlet in the country, Sunrise Truck and Bus, a state-of-the-art dealership in Ayodhya, Uttar Pradesh.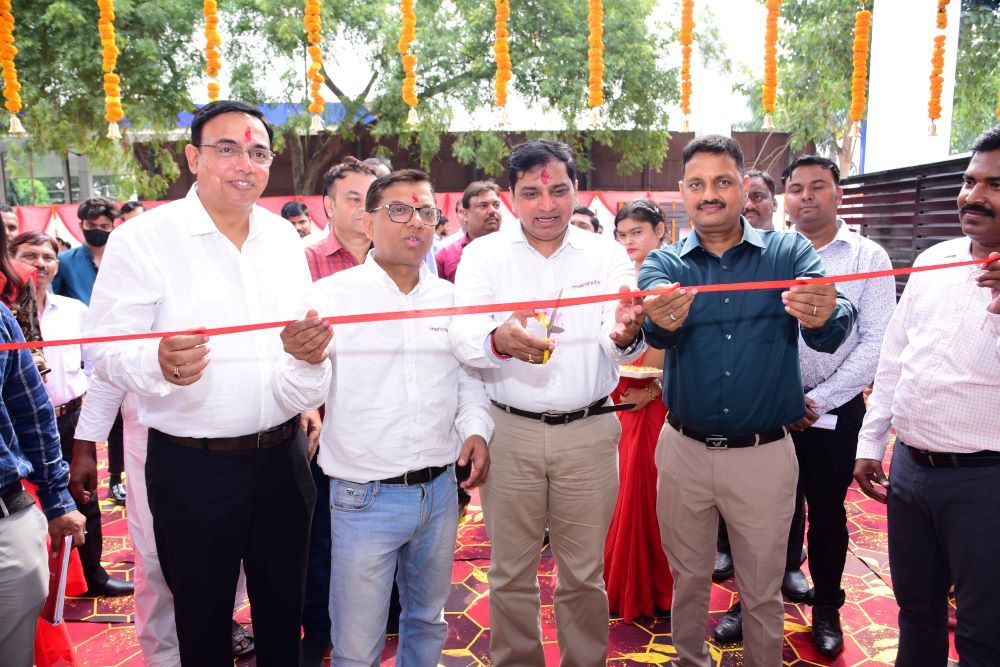 Speaking on the occasion, Jalaj Gupta, Business Head – Commercial Vehicles, Mahindra & Mahindra Ltd. said, "The ongoing growth of the Indian CV market provides an opportunity for MTBD to extend its market position and become a market leader. MTBD has a strong presence in the Indian CV market, having already secured the No. 3 position in numerous sectors and markets. We are confident that the addition of new dealerships to our network, as well as the new BLAZO X BS6 HCV and FURIO BS6 ICV ranges with Service Guarantees and Best-in-Class Mileage, will elevate our partners, customers, and the entire ecosystem to a whole new level, further strengthening our market position. We are excited about the opportunities ahead and look forward to providing innovative and efficient transportation solutions to our customers."
Speaking about the Ayodhya market, Gupta further added, "Ayodhya is the state's emerging economic hub, making it an ideal location for a 3S facility with significant market potential for both heavy and light commercial vehicles. We will go to great lengths to cater to this market through a very strong dealer partner like M/s. Sunrise Truck and Bus in order to set high customer service standards and expand the MTB business"
Speaking at the dealership inauguration, Santosh Singh, Managing Director, Sunrise Truck and Bus, Ayodhya, said, "We feel honoured to be a part of the new chapter in the trucking industry as we unveil the new dealership together with Mahindra Truck and Bus for the customers of the territory. The dealership provides us with an opportunity to recreate the same high standards by leveraging our extensive industry knowledge. We will work together to help our customers outperform.
we are inaugurating the second dealership by Sunrise Truck and Bus (a unit of Sun Infra Engineering) state-of-the-art workshop in Ayodhya following the first one in Lucknow, which can easily serve of more than 24 vehicles per day. We also provide driver lodging, 24 hour breakdown help, and AdBlue availability."
Mahindra BLAZO X, FURIO, OPTIMO and JAYO are the only CV truck range in India that gives double service guarantees including best in class fuel efficiency. MTBD has also guaranteed uptime on its Breakdown service by getting the truck back on road in 48 hours, else the Company will pay the customer Rs. 1000/- per day. Additionally, guaranteed turnaround of vehicle in 36 hours at the dealer workshop or company will pay 3000/- per day. Continuous product innovation and customer centricity is at the core of MTBD which has made these guarantees possible.