Ashok Leyland has opened two new CV showrooms on the Ajmer Road in the Jaipur and Kotputli regions, in collaboration with Jaipur-based VST Auto India Private Limited. This move will provide customers in Jaipur-Ajmer belt, with easy access to all of their automotive needs, offering end-to-end transportation solutions through technology, innovation and superior services, reports Rajesh Rajgor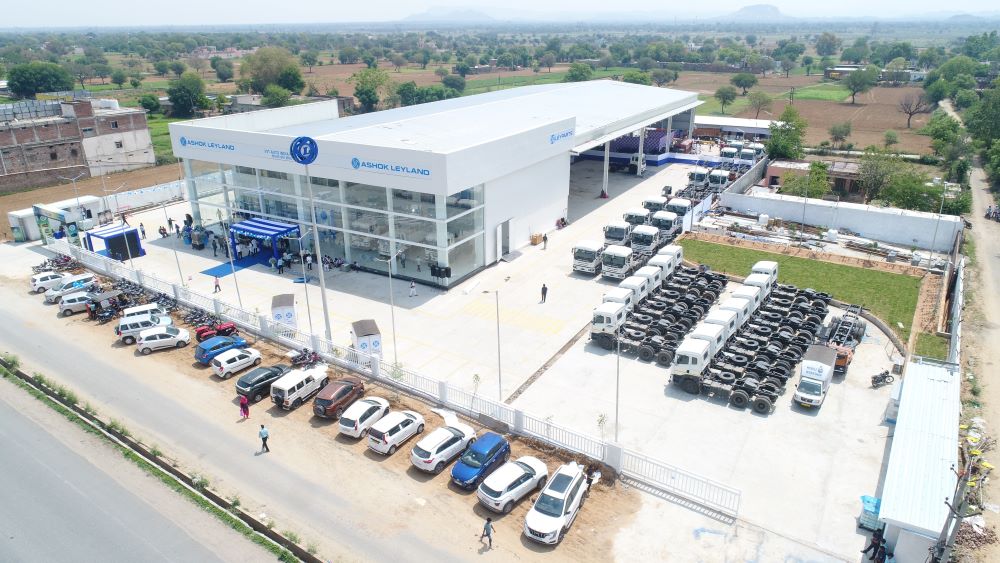 In a two-day grand event at Mahlan, Jaipur and Paota, Kotputli, Rajasthan, VST Auto India opened its two new Ashok Leyland dealerships on May 4 and 5, 2023. The dealerships are strategically planned to cater the busiest route of India, especially Rajasthan on NH-48. Both, Ashok Leyland and VST Auto India, have plans to open another outlet in Alwar to cater to the needs of customers of East Rajasthan. The events were attended by VST Auto India's existing and potential customers.
Transitioning to Dealerships
The name VST is already a reputed brand in the trailers and truck bodies with its robust brand VST coreB. The new off-shoot, VST Auto India with its Ashok Leyland 3S facilities aims to benefit existing as well as potential customers of VST coreB by providing seamless truck trailer bodies under one roof. Both VST coreB and VST Auto India are part of VST United Group that also has a steel trading division under the name VST Traders.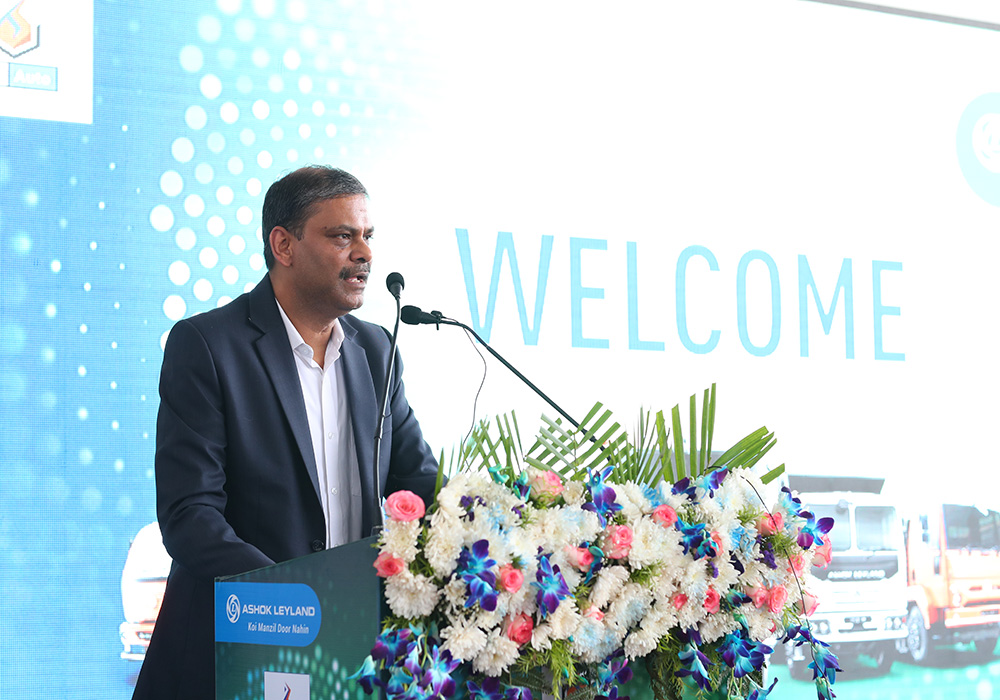 On this occasion, Vikas Yadav, Managing Director, VST Auto India, said: "Customers can purchase vehicles and can also avail the service of trailers with VST Auto India Ashok Leyland dealership. VST Auto India (P) Ltd. being another venture of VST United along with VST coreB, will provide vehicle and trailer solutions under one roof. Generally, it takes 30-45 days to purchase a vehicle and building a trailer, but with the expertise of VST coreB, customers can have their vehicles on-road within seven days or less with the trailers attached."
The new showroom is equipped with sophisticated infrastructure, quick service bays, pneumatic tools, and a sales, service and spares facility, along with a range of medium and heavy commercial vehicle and LCV products, including the Bada Dost, Dost, Partner, buses and MiT range of vehicles. In addition to this, Ashok Leyland has introduced Pilot Care Centres (PCCs), aiming to increase driver productivity. The PCCs offer travelling drivers a place to stay, relax, and avail laundry, salon, air-conditioned dormitories and meal facilities free of cost. This new facility will allow Ashok Leyland to serve its customers' needs better.
Ashok Leyland: Strengthening Presence in Rajasthan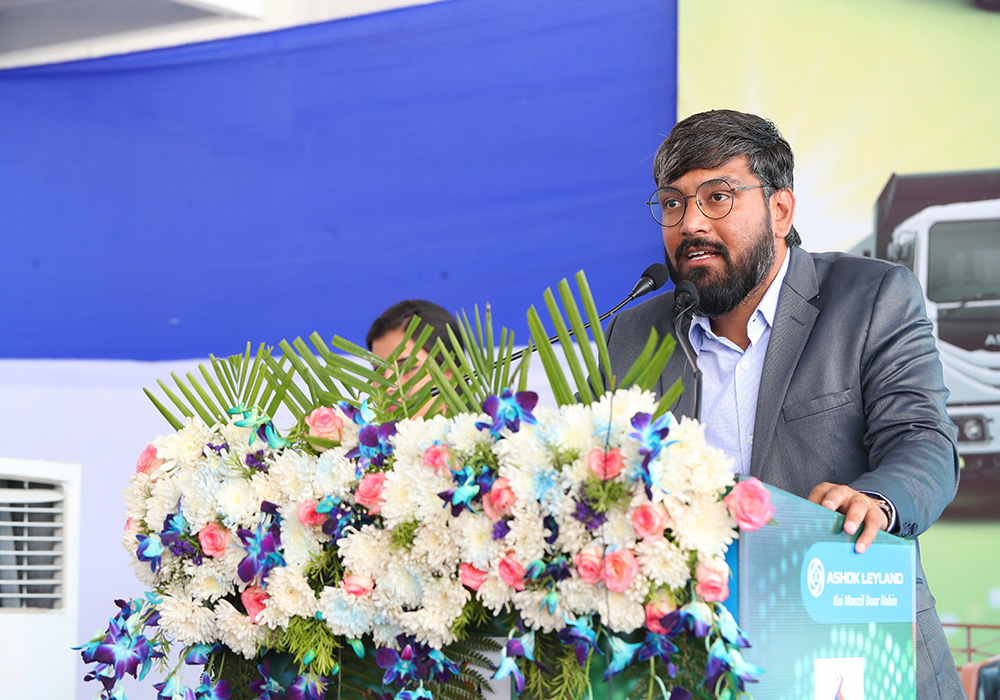 The association of Ashok Leyland and VST Auto is also launching another showroom in Alwar soon to serve the increasing demand coming from the region. With the opening of its two outlets in the state, Ashok Leyland, the heavy commercial vehicle maker, is making its mark in the transportation industry. According to Sanjeev Kumar, President, Medium and Heavy Commercial Vehicles, Ashok Leyland, "Last year was great for the commercial vehicle industry. TIV across segments grew by almost 50% and Ashok Leyland has been the biggest beneficiary of the uptrend, gaining 5.2% market share across geographies and segments. Major gain came in the tractor segment thanks to the new variants like 55-tonne in the AVT rrange. Rajasthan has been the earlier adopter of the tractor trailers and it has been growing in terms of different applications like cement. Our current market share is in excess of 30% and our aspirations are to improve it to beyond 40%. The opening of these and upcoming dealerships is the first step towards further improving our market share in the region."
VST coreB has good customer connects across North India and that is what motivated Ashok Leyland to join hands with them. "Jaipur, Alwar and Kotputli are areas where major bulk buying happens for tractors. While we enjoy 60% and 40% market share, respectively, in Bhilwara and Bikaner, we would want to replicate those numbers in these new regions. With strong performing product range and relationship with VST Auto India, our new channel partners will help us reach similar market share in these regions in times to come. The dealerships are state-of-the-art and provide confidence in customers' eyes and can provide excellent services," informed Sanjeev.
State-of-the-Art Facility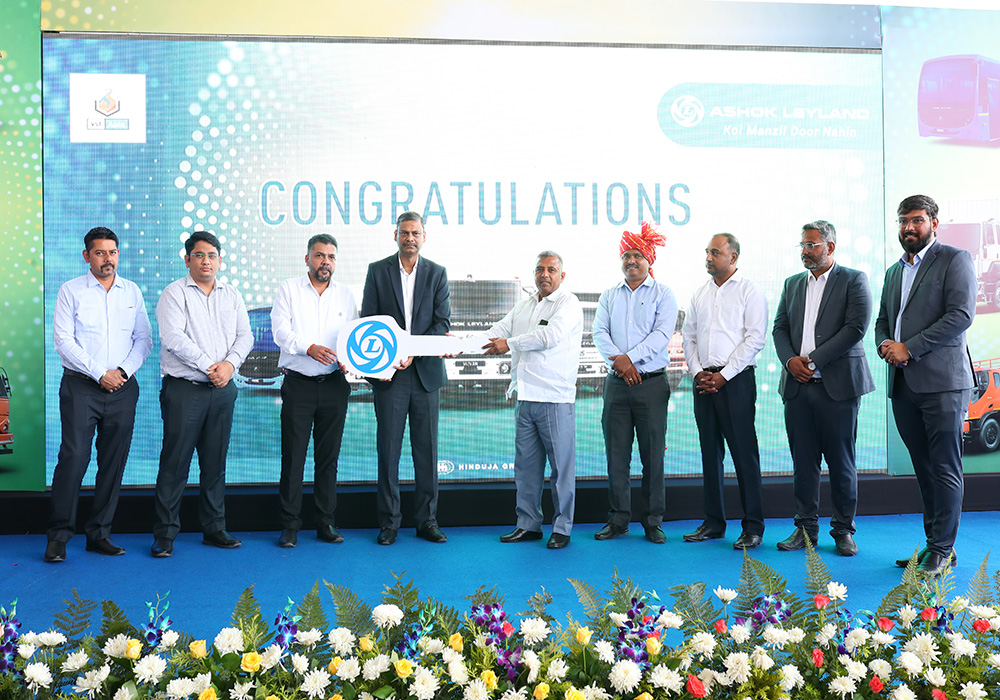 VST Auto India's Mahlan outlet in Jaipur is the largest Ashok Leyland outlet in India, covering 1.55 lakh sq. feet. Along with the Kotputli unit, both outlets offer a range of services, including sales, service and spares facilities, quick service bays and 24 x 7 breakdown and accidental assistance. "The Pilot Care Centre (PCC), where drivers can rest in air-conditioned dormitories, watch entertainment units, avail of salon and laundry services and enjoy home-cooked meals is also available at both outlets," highlighted Vikas. The VST Unites Group's vision is to be India's first choice company, offering end-to-end transportation solutions and transforming transportation through technology, innovation and solutions.
"VST Auto's expertise in trailers through VST coreB allows customers to purchase vehicles and trailers under one roof and get them on the road within seven days," emphasised Vikas. Sitaram Yadav, Chairman, VST Auto Private Limited and founder of VST United Group, shared: "We bring you the best-in-class service that our customers deserve. From routine maintenance to complex repairs, our highly skilled technicians are here to ensure that your vehicle runs smoothly for years to come. As we are committed to providing our customers with an unparalleled sale and service experience, we partnered with Ashok Leyland and are launching two showrooms in the state."
"This Ajmer Road showroom aims to cater the customers coming from the Ajmer region and above while the other at the Kotputli will serve the demand coming from Alwar, Manesar and Delhi area," he added. With more than 810 exclusive outlets ensuring authorised service centres at every 75 km on major highways in the country, Ashok Leyland is committed to providing its customers with the highest quality products and exceptional customer service. The association of Ashok Leyland and VST Auto is set to revolutionise the transportation industry in Rajasthan, providing end-to-end solutions to customers and transforming transportation through technology, innovation and superior services.