In an exclusive interaction with top executives at Hendrickson namely Matthew Joy, President & CEO, Mohit Khosla, Whole-time Director & CEO for India & Middle East, Gerry Remus, VP and GM and Richardo Martin, Vice President of International Operations; Rajesh Rajgor delves into the company's plans to drive innovation, produce tailor-made solutions, and uphold international quality standards within India's trailer market.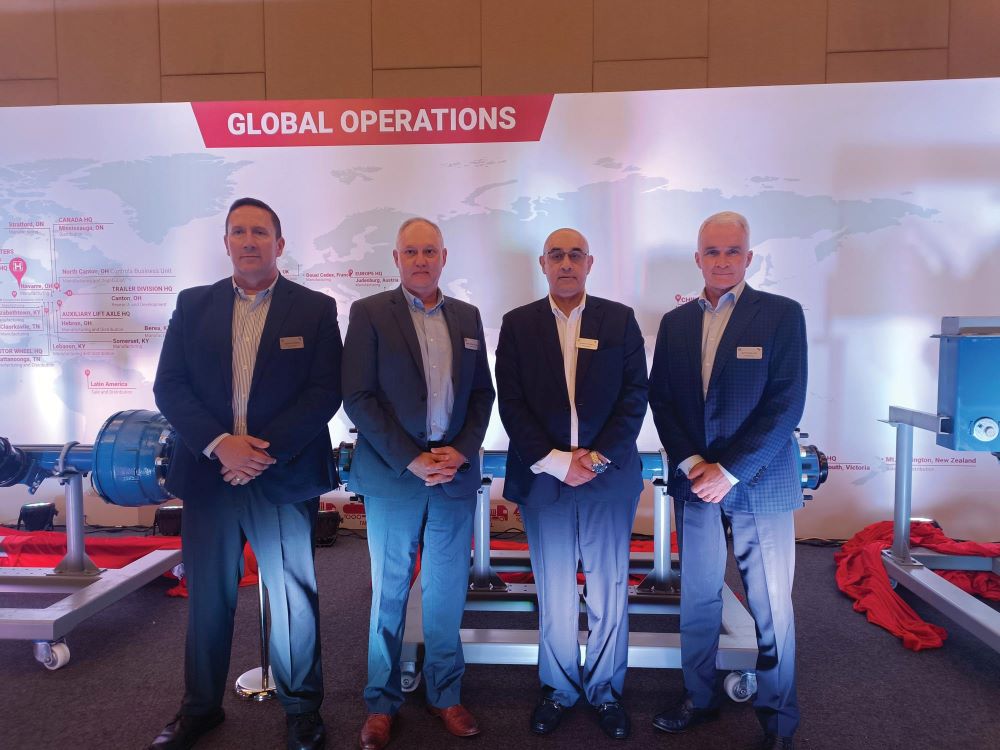 Could you elaborate on the strategies Hendrickson is employing to promote innovation and new technology in India's trailer market?
Matthew Joy: Similar to our approach with trucks through our JV partner Tata AutoComp Hendrickson Suspension, we adopt a long-term focus. Our capacity planning and product portfolio are geared towards meeting customer needs with durable, high-quality, and timely solutions. We recognize the growing demand for air suspensions while acknowledging the importance of mechanical components. We prioritize providing the right products to customers in alignment with our global standards.
How has Hendrickson introduced air suspensions in India, and what is its strategy for customization and adaptation?
Mohit Khosla: Hendrickson introduced air suspensions in India back in 2010-11, initially for a global brand-named Linfox. We work closely with trailer OEMs and fleets, collecting application data that enables us to customize and configure solutions. Our products undergo global approval for validated applications. Our manufacturing process involves flexibility and adaptations, including changes to slack adjusters, brake chambers, and more. We prioritize cost-effectiveness without compromising quality, achieving over 95% localization from the start.
How does Hendrickson ensure that its products, while localized, meet global quality standards?
Gerry Remus: While we focus on localization, our commitment to global standards remains unwavering. Hendrickson maintains consistent standards across all regions, ensuring that our products adhere to rigorous testing, validation, and manufacturing methods. Our products, whether made for India or elsewhere, are designed to meet the same high-quality standards.
How does Hendrickson view India's significance in the market, especially concerning trailers and their requirements?
Gerry Remus: India holds importance in the market, with a considerable demand for trailers, albeit from a mix of organized and unorganized players. The challenge is to leverage Hendrickson's subsidiary, Watson and Chalin, to promote trailer access and air suspension, taking advantage of government regulations. Our aim is to drive innovation and new technology.
How does Hendrickson balance customization and standardization in its product offerings?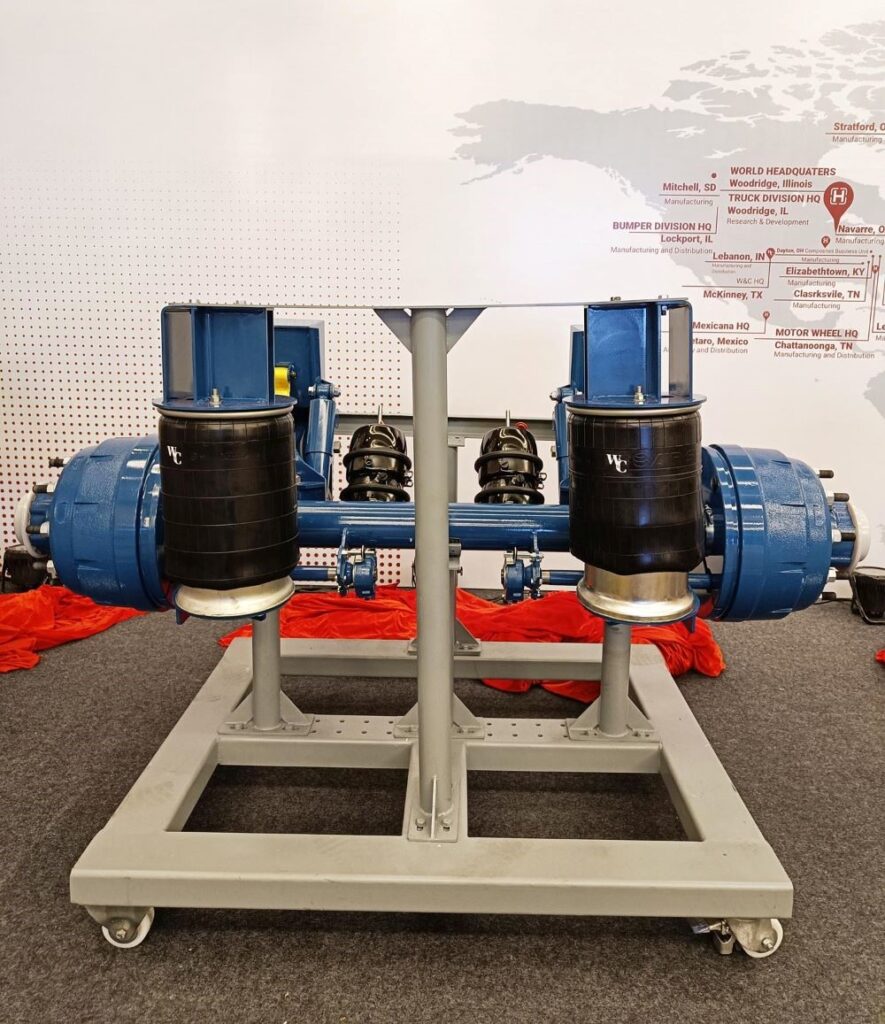 Richardo Martin: Hendrickson employs a dual-product approach, exemplified by the Hendrickson and Watson and Chalin products. The former offers high customization and is tailored to specific user needs, even in terms of decimal points. The latter focuses on simplified, durable offerings that have a broader application range. This approach ensures a comprehensive product lineup that addresses diverse customer requirements.
Is there a plan to expand Hendrickson's Indian products beyond domestic markets?
Matthew Joy: Absolutely. While our primary market is still North America due to historical reasons, we take a long-term perspective for global expansion. We already have facilities in India to support the domestic market. Given the nature of the industry where truck and trailer OEMs export to various regions, our products could end up anywhere. We ensure our products meet global standards and offer the same quality and performance wherever they are used.
How does Hendrickson's collaborative approach with trailer OEMs and fleets in India, along with a focus on localization while maintaining global standards, contribute to delivering innovative and high-quality products that meet market needs?
Mohit Khosla: We've established a robust process in India, collaborating closely with trailer OEMs and fleets to tailor solutions to their requirements. With a focus on localization, we maintain global standards, ensuring quality, durability, and cost-competitiveness. Our commitment to meeting market needs with innovative and high-quality products remains unwavering.
How does Hendrickson approach engineering and R&D in India to meet local requirements?
Mohit Khosla: Hendrickson's designs originate from North America and are adapted regionally, accounting for specific market needs and conditions. We collaborate closely between our regional engineering teams and global counterparts, sharing data and information seamlessly. This ensures that our products are well-suited for local requirements while adhering to global standards and undergoing thorough testing and validation.
How does Hendrickson view India's potential contribution to global revenues?
Matthew Joy: While our operations in India commenced later than those in North America, the Indian market holds immense significance for us. Despite currently constituting approximately 5 percent of Hendrickson's global revenues, we are resolutely committed to intensifying our presence within the region. Our perspective is firmly oriented towards the long term, and we are fully dedicated to making necessary investments in India to cater to customer needs. While North America retains its status as a key market owing to its established tenure, we anticipate a burgeoning contribution from India to our global earnings as we persistently extend our influence and product range. It is worth noting that our investments in India, thus far, have eclipsed $20 million, an impressive sum that excludes the contributions from our joint venture partner.