In this exclusive interaction with M. Stephen, Shabbar Ali, owner of Haryana Delhi Roadways, Chennai, shares information about his company and talks about the journey so far as well as the many challenges that fleet owners have to face today on account of rising costs, reducing margins and the constant struggle to find good drivers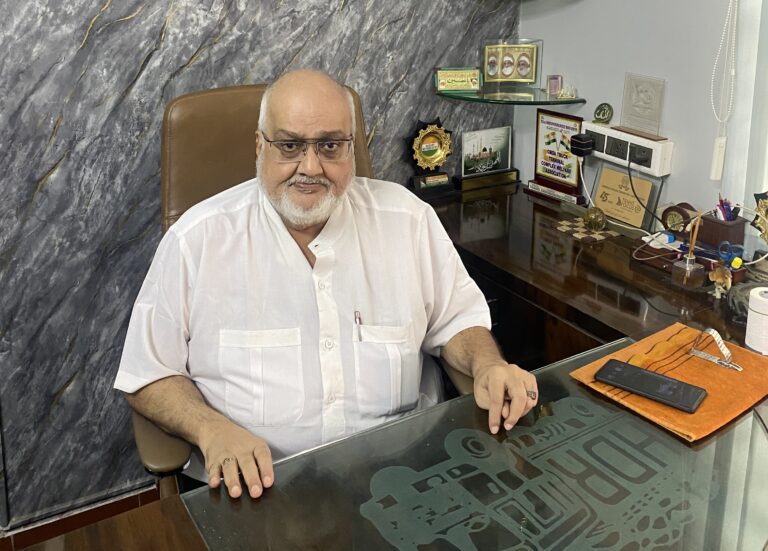 When and for what purpose was your business started? How has your growth journey been?
The company was started by my father, Ali Hussain, in 1984 and till now we have been working on the same track. We deal in all type of trucks, nine-tonners as well as 16, 21, 25, 30 and 35-tonners. We are also using 10, 12 and 14-wheeler lorries. We are fleet owners and we supply trucks to transporters as well. In the beginning when my father started the business here at Madhavaram in Chennai, there were very few people in this sector. People coming from North India were unable to communicate to people here in South India due to the language barrier. So that's how my father got this idea to start the business because he knew both Tamil and Hindi and communication was easy for him.
Moreover, the transport business was flourishing at that time and it was the right time to get into something new. In the early days of our business, we were just commission agents. Then slowly we bought our own fleet. Now we are into transportation as well taking contract orders from companies. As far as the journey is concerned, it has been both up and down. The transportation sector is such that it throws up new challenges all the time and it is here that your business acumen and experience play a strong role to emerge out of the situation and continue doing what you are good at. Fortunately, there has been strong progress over the years.
Can you give us some details of your fleet in terms of number and type of vehicles?
As of now we own around 65 vehicles out of which 25 are 10-wheeler container trucks and the rest of the 40 trucks are 12 and 14-wheeler trucks which are open or full body trucks. Most of the trucks have been bought from Ashok Leyland.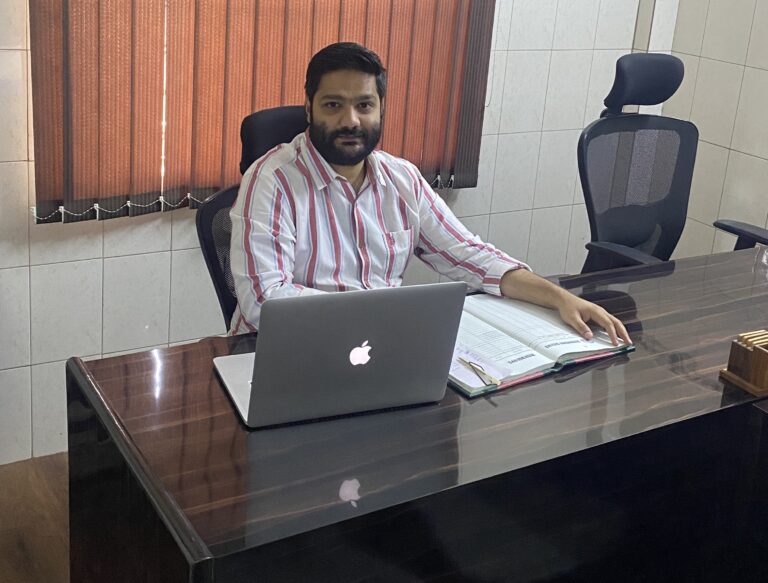 Which industry segments do you cater to?
Primarily, we deal in scrap, automobile products and all kinds of electrical and perishable goods.
What is your geographical reach?
We majorly concentrate from South India to North India. In North India we do business in all the regions. We get regular loads from Delhi NCR. Our trucks are always placed where we have our strong customer base. We don't feel comfortable in sending our trucks to new places. That is because we may not get a load on the return trip. An empty truck means loss of business. We focus on a 150 km in and around Delhi such as NCR, Delhi-Chennai, Delhi-Hyderabad, etc.
How do you manage the most important costs of fuel and tyres? Are there any particular brands that you rely on?
We initially operated on an 'open fuel' strategy with our drivers, as for example, drivers on the Delhi-Chennai-Delhi route would operate at their own cost. But now we have fixed the fuel for each driver at 1,200 Litres for this route for a 12-wheeler vehicle and 1,050 Litres for a 10-wheeler container vehicle. The leftover diesel belongs to the driver. Earlier, the drivers used to tamper with the meter and remove fuel from the tanks. Now that issue has been resolved. We have fixed the trip expense amount for the driver too. For example, a driver gets Rs 5,000 per trip and his earnings will depend on the number of trips he makes. This amount takes care of what he has to pay at the borders to the RTO. We pay the first driver a salary of Rs 18,000 and the second driver is paid Rs 12,000.
Earlier we had first driver, second driver and cleaner but nowadays there are no cleaners due to rising costs. We use Bharat Petroleum fuel because of the good quality and mileage. Indian Oil gives 50 to 60 paise refund on the fleet card but BPCL offers 30 to 40 paise per litre and yet we have opted for the latter because of the long-term benefits in terms of margin and engine maintenance costs. As for tyres, we earlier used MRF and are now moving Apollo Tyres. We always use radial tyres for the back and ordinary tyres for the front. Usually, the pressure is more on the front side and so if the radial tyres are damaged it is not possible to remould them which can be done with ordinary tyres. Other brands like Michelin are more expensive and that is not cost-effective for us because we buy tyres in bulk.
As a fleet owner and operator what are the top two challenges in your business and what solutions do you implement to overcome them?
Fleet owners and operators are not getting their due share. In terms of business, some fleet companies operate as a one-man show while we have to bear several overheads because of staff and other expenses. This leads to intense competition because we have to earn a minimum of 10-12% as margin to keep the business running while a smaller operator will do business on 3-4%. But with an established operator like us, the company sending the goods does not have to worry in case anything happens with the consignment while on the road. A smaller operator would not be able to bear such responsibilities if there is any damage.
Another big challenge is to find good drivers. That is because the value of a consignment can be up to Rs 10 lakhs and it is the responsibility of the driver to deliver it safely. Further, the government should offer some guidelines for experienced fleet owners to buy vehicles. In the current scenario, the easily available loans to drivers induce them to set up their own small company rather than work for anyone else. Another big challenge affecting the financials of our business is the increase in toll tax. In the last one year the government has increased the tax by Rs 60 at each toll point, which is placed at every 100 km. With new toll points coming up frequently, the cost factor has risen alarmingly fast.
Further, the FASTag has created more problems than ever. Sometimes the amount gets deducted but at times this does not happen and the driver has to pay double the amount. Also, there are many cases where the amount is deducted twice and this increases our work of trying to get a refund. The FASTag system has certainly not led to de-congestion at the toll plazas. If any one particular vehicle gets stuck due to any technical problem or because his card does not have the required balance, vehicles behind have to wait for long durations or reverse to get into another lane. In fact, FASTag is nothing but a pain point.
What are your medium and long-term plans? How do you plan to expand your company with the addition of more vehicles?
As of now we are not thinking of adding to the fleet because we have a good number of attached vehicles. Attaching a vehicle means we don't have to invest in a new vehicle. There are many vehicles available in the market for attachment. With increasing competition from new transporters, our business depends on how good our relationship is with the existing customers.