The West Bengal-based company has come up with a number of interesting new product innovations and is gearing up to go public in the next two years. N. Balasubramanian gets the details in an exclusive chat with Arpan Basu, Director – Marketing & Product Development, Gibraltar Airsprings
Current Focus Areas
Firstly we are fortunate to have survived the COVID pandemic, both at a personal level and as a company. Thanks to our team's hard work, Gibraltar clocked 60% growth even during the COVID years. We have entered new markets including Italy and other parts of Europe and have bagged fantastic business for specialized applications such as air springs for tramways, trailer buses, trolley buses and trains apart from trucks and trailers. One of our main focus areas currently is our new burst protection technology which is unique. There is a substantial gap in the burst pressure between Gibraltar air springs and the products manufactured by our friends across the globe. We have developed this technology over the recent past, in fact it was our home work during COVID, and is working really well. Next, we are coming up with smoke retardant and fire retardant air springs that will not burn or emit smoke.
Beyond the products and technology, we are rejoicing the fact that Indian OEMs have finally started realizing the 'make in India' mantra. They have seen the downsides of being dependent on imports as well as the impact of COVID. We are happy because they are happy with us now.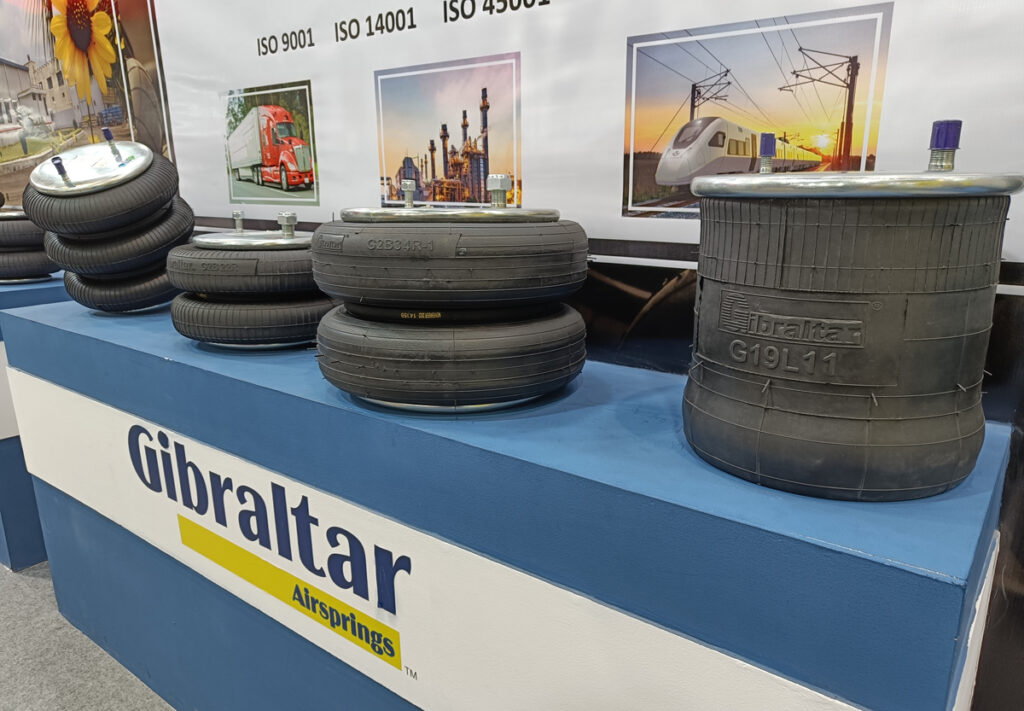 Product Showcase at Auto Expo
The truck segment is our primary target one. Beyond that, our focus area this time is specialized products for electric vehicles. EVs are different from normal vehicles as their payload is higher since they carry a battery. We have received a lot of feedback and reviews from air suspension EVs based on which we have come up with solutions for this requirement; it is one of our key focus areas here at the show. We are also showcasing our new generation air springs with the burst protection technology. We are strongly focused on product development wherein in a short period of time, say over the last two and a half years, we have developed several new products and are constantly improvising to make them better.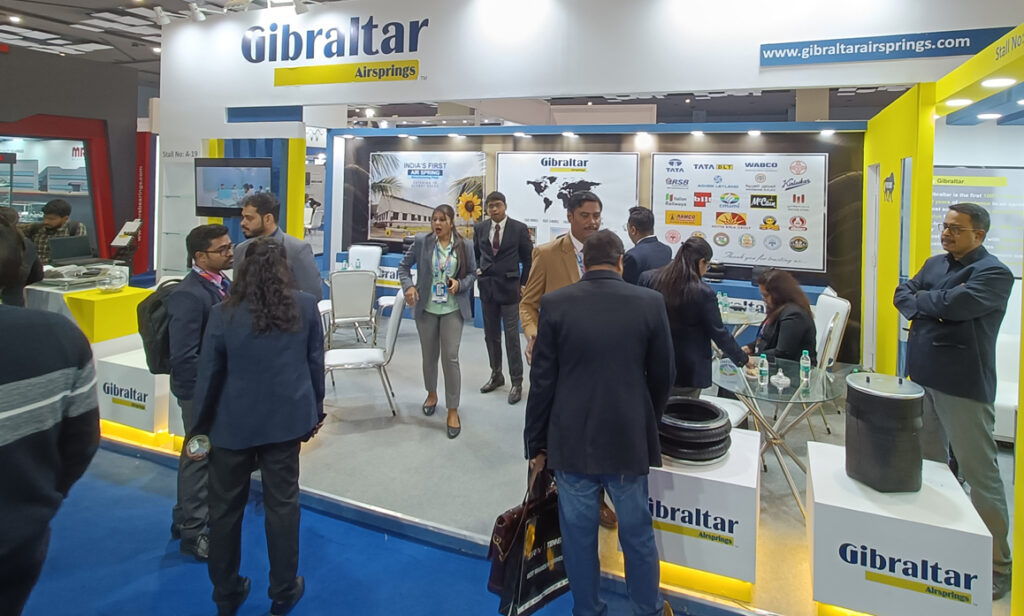 Response at the Show
The response has been phenomenal. From the replacement market, we have met almost all our existing dealers and distributors from across the country. More importantly, the response from the OEMs, not just Indian ones but also global OEMs, has been phenomenal. Some of them have spent hours at our stall, paid multiple visits and have got into technical discussions. We are looking forward to a good working relationship with them all. We have developed solutions for them and will be closing deals with three very important OEMs very soon.