Eicher Trucks & Buses, a business unit of VE Commercial Vehicles, announced its first deliveries against a prestigious order of 50 Eicher Intercity 13.5m AC sleeper buses to Vijayanand Travels Private Limited (VTPL), one of the most prominent players in the Indian bus industry.
Dedicated to providing exceptional travel experiences to intercity passengers, the Eicher Intercity 13.5m AC sleeper buses will form the latest addition to VTPL's extensive fleet. These state-of-the-art buses are a combination of the renowned body-building excellence of VECV's Hosakote factory and fully speced Eicher 13.5m full-air suspension bus chassis. Designed to elevate the travel experience, each berth in the sleeper variant offers a spacious and comfortable environment. Passengers can enjoy personalized features such as individual headboards, well-lit saloons with LED lighting, reading lights, individual AC vents for optimal climate control, side guards for added safety, convenient upper deck access ladders, USB chargers, mobile holders, ample storage racks, dedicated footwear space, and large side windows that offer panoramic views of the surroundings.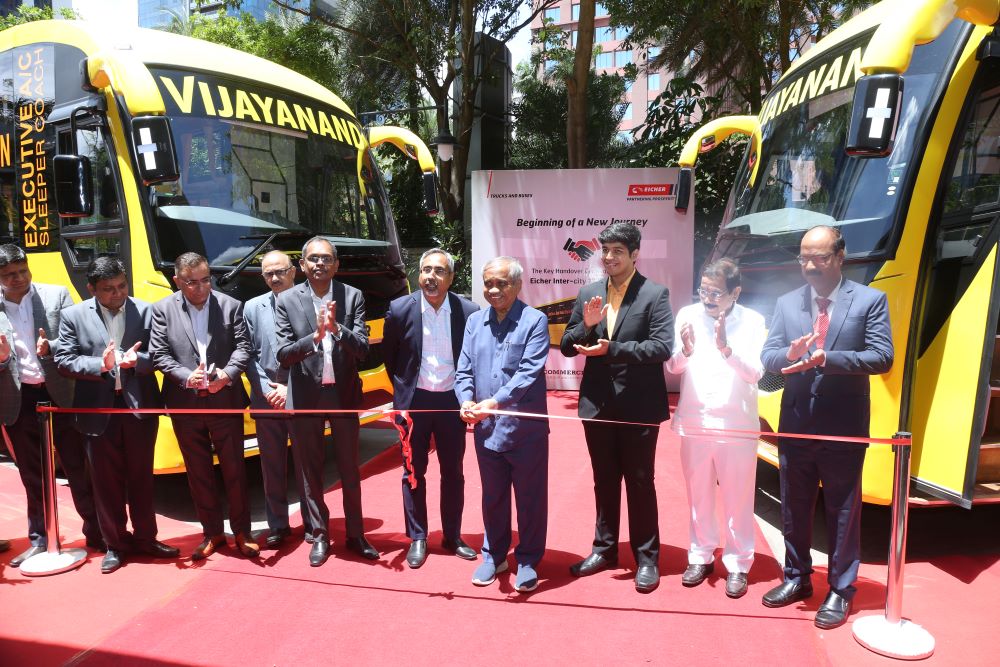 Commenting on the partnership, Vinod Aggarwal, MD & CEO of VECV, stated, "We are delighted to strengthen our relationship with Vijayanand Travels Private Limited with this delivery of Eicher Intercity sleeper buses. VECV remains dedicated to offering secure, reliable, and premium transportation options, and our association with VTPL represents our commitment to achieving this goal."
Akash Passey, President, Bus Division, VE Commercial Vehicles Limited, added, "The delivery of Eicher Intercity sleeper buses to VTPL aligns perfectly with changing market dynamics, wherein passengers seek enhanced comfort and safety. VTPL has been a valuable partner for VECV, and we are proud to contribute to their success by delivering top-of-the-line buses. VECV, through Volvo and Eicher brands, proudly stands as India's only OEM to manufacture sleeper buses, further exemplifying our commitment to innovation and shaping the future of the bus industry. "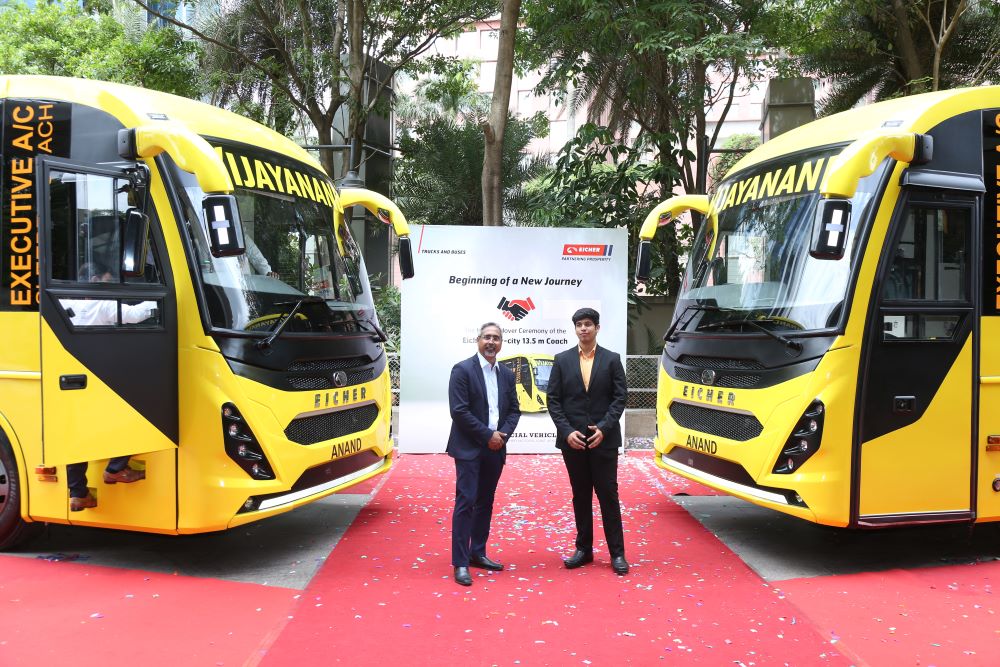 "We are thrilled to partner with VECV for the delivery of Eicher Intercity sleeper buses. VECV has always been at the forefront of innovation in the commercial vehicle industry, and its commitment to delivering reliable and luxurious buses is commendable. The Eicher Intercity sleeper buses provide exceptional comfort, safety, and convenience for our passengers, elevating their travel experience. This collaboration reinforces our position as a market leader in the private passenger travel industry and enhances our ability to serve our customers across various routes and destinations. We look forward to continuing our successful relationship with VECV," said Shiva Sankeshwar, Managing Director, Vijayanand Travels Private Limited.