Higher demand for vehicles, infrastructure development to spur growth
The Indian tyre industry is on course to more than double its revenue to $22 billion by fiscal 2032 from $9 billion in fiscal 2022, according to a report by the Automotive Tyre Manufacturers' Association (ATMA), based on a comprehensive study by CRISIL Market Intelligence & Analytics (MI&A) Consulting.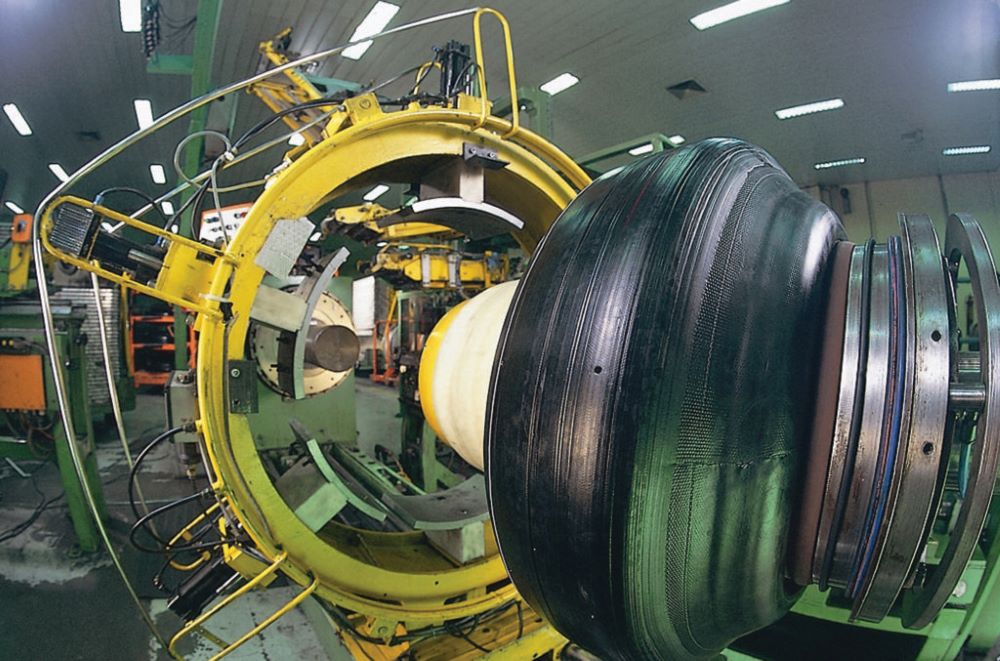 The primary drivers are rising demand for vehicles and sharp focus on — and continuous government investments in — infrastructure. Additionally, a large and growing population of vehicles will continue to support tyre demand in the replacement market.
India is among the leading tyre manufacturers globally. Apart from conventional radial and bias tyres, the industry offers advanced smart, noise-reduction, puncture-proof and electric vehicle versions. It is also expanding presence in the premium and luxury tyre segments, which are dominated by imports.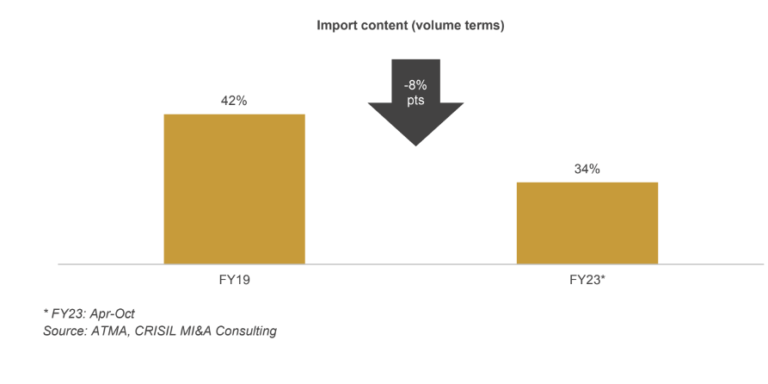 The study estimates the industry's turnover will increase a solid 100 basis points to 3.4% of India's manufacturing gross domestic product (GDP) by fiscal 2032 compared with 2.2% in fiscal 2022. Further, its contribution to Goods and Services Tax (GST) will rise to $4.1 billion from $2.0 billion, number of jobs supported to 3.7 million from 1.9 million and share in global trade to 4.5% from 3.1%.
Research and development (R&D) expenditure of the industry is forecast to more than double to $151 million from $64 million, after growing threefold in the past five fiscals.
Adoption of emerging technologies and Industry 4.0 concepts such as artificial intelligence and machine learning to improve efficiencies, along with technical and safety regulations, has prompted tyre makers to allocate significant expenditure towards R&D.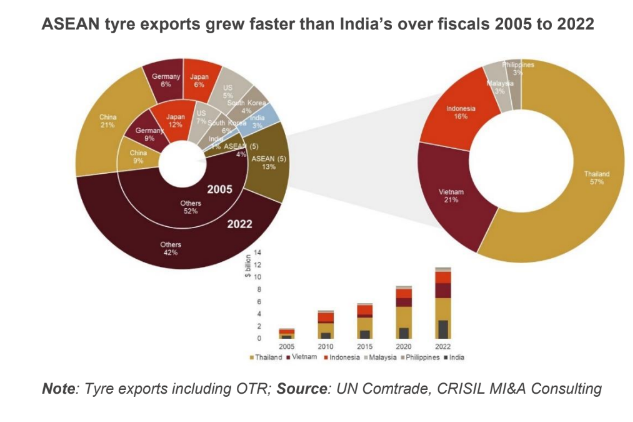 Says Anshuman Singhania, Chairman, ATMA, and Managing Director, JK Tyre & Industries Ltd, "The Indian tyre industry has the potential to lead domestic manufacturing on the global stage. This could be India's moment if we are able to seize the opportunity offered by China + 1 policy by promoting sectors such as tyre manufacturing, which has proven credentials. Today, India has some of the finest radial tyre manufacturing facilities in the world and the products are world class, as is evident from rising demand for them worldwide. India-manufactured tyres are being exported to more than 170 countries, with the US and Europe buying the most. It is time the industry is empowered in terms of raw material security and by pulling down barriers affecting exports."
There is already considerable facilitation as well. Anti-dumping and countervailing duties, and Atmanirbhar Bharat have helped substantially reduce tyre imports from Southeast Asia and China.
On the indigenisation front, the 'India Natural Rubber Operations for Assisted Development' project — a public-private partnership between select tyre majors, the Rubber Board, and the government — is a landmark initiative where the consuming industry is directly helping develop 2 lakh hectare of rubber plantation in northeast India.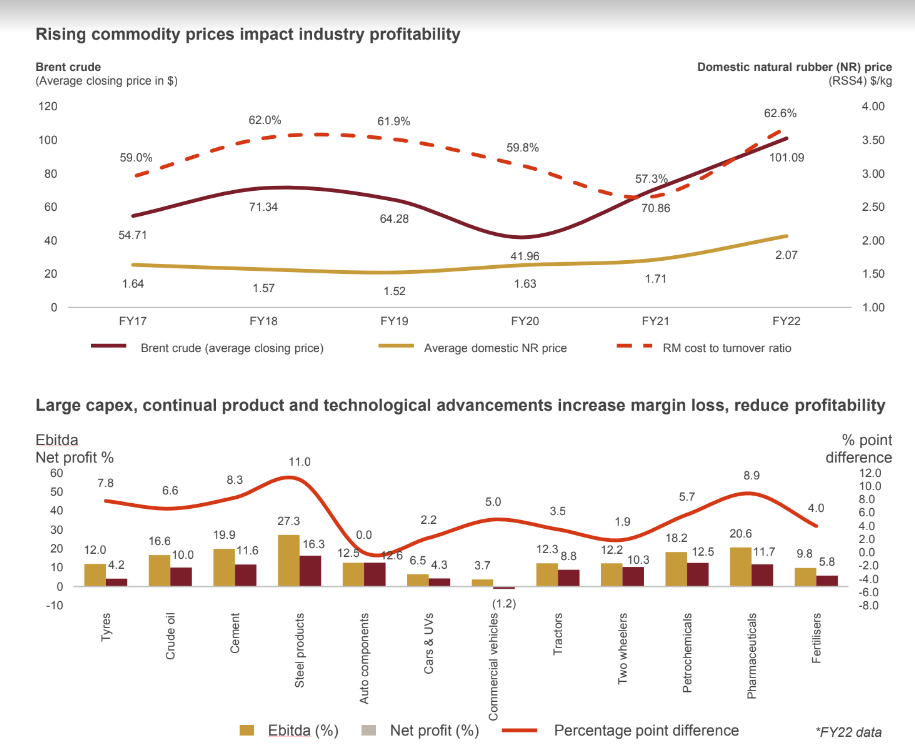 On the flip side, increasing cost of raw materials is chewing away profit margins, while dependence on imports for certain raw materials continues.
Infrastructure constraints, challenges in competing with Southeast Asian rivals, increased capital expenditure (capex) and R&D requirements, and cheap imports are the other roadblocks for an industry where competition is also high due to multiple domestic and international makers.
Says Hemal N Thakkar, Director & Practice Lead, Transport, Logistics and Mobility, CRISIL MI&A Consulting, "The Indian tyre industry has become one of the dominant players globally, with state-of-the-art manufacturing technology, scale and efficiency. This is reflected in the fact that exports contribute nearly one-third of the production in value terms. However, the government's focused approach can provide the required edge to further improve the industry's global competitiveness, in turn also sharply increasing the country's foreign exchange earnings."