Automechanika Frankfurt, the world's largest and leading trade fair for the aftermarket sector, is taking place as a hybrid event for the first time this year. The primary focus will be on the physical event and all the advantages it offers. Automechanika will be supplementing these by providing all exhibitors with new opportunities to network digitally with those members of the international B2B audience who cannot travel to Frankfurt due to the pandemic. Digital features that are made available to all exhibitors free of charge maximise their reach while opening up entirely new possibilities for product presentations and communication with customers.
Detlef Braun, Member of the Executive Board of Messe Frankfurt GmbH, is positive about the future: "Starting in June, the Frankfurt exhibition grounds will be hosting trade fairs once again. First up is 'Indoor-Air', a trade fair for ventilation and air quality, and work on the content and organisation of this September's Automechanika, our leading trade fair brand, is also in full swing. Thanks to our hygiene and safety concept, everything is in place to ensure safe events for everyone involved."
The primary focus is on face-to-face business encounters. And to ensure that customers who are still unable to travel to their normal extent in September will be able to take part, the organisers are planning a hybrid format. Michael Johannes, Brand Manager of Automechanika: "We want to bring industry players from different countries and continents together – be it live in Frankfurt or virtually from afar – to satisfy their need to network. Based on the good experience we've had over the past six months providing digital services for our customers not only in German-speaking countries, but also in Russia, Dubai, Shanghai and beyond, we have decided to hold Automechanika Frankfurt as a hybrid event." ACMA Automechanika New Delhi, one of 15 Automechanika trade fairs worldwide, has also opted for the hybrid format when it takes place next month. Johannes: "Our entire international brand family works together closely, and we have gained valuable experience and expertise from each of our trade fair teams' activities in their home countries."
New digital features
Automechanika Frankfurt is taking place as a physical event on the Frankfurt exhibition grounds in accordance with all applicable hygiene and protection measures. To ensure that networking will also be possible for those international visitors who are not able to travel to Frankfurt, exhibitors can take advantage of new digital features.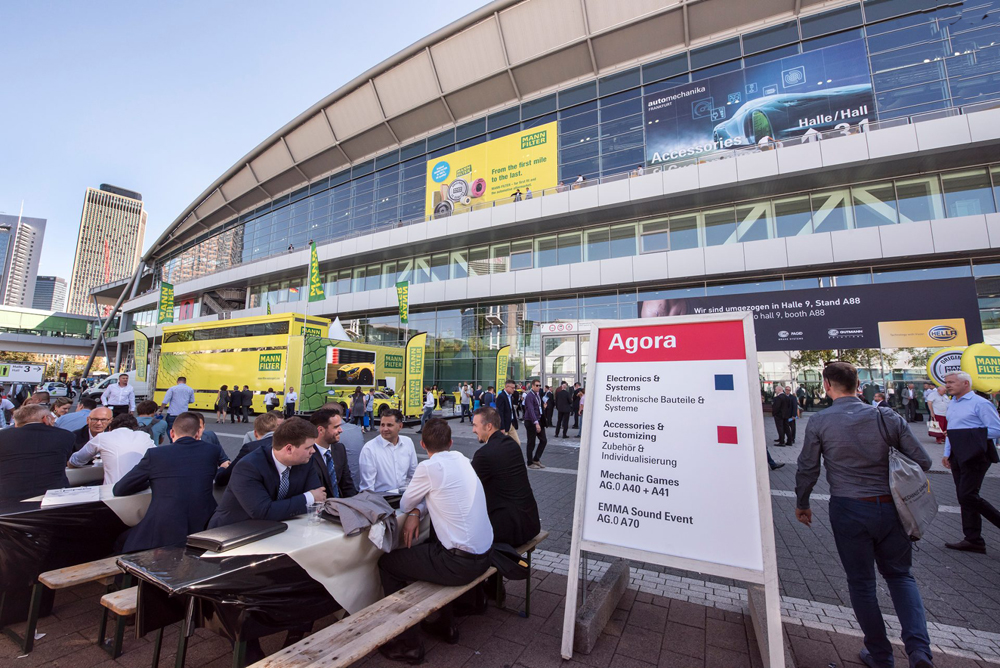 Olaf Mußhoff, Director of Automechanika Frankfurt: "Thanks to a digital matchmaking and scheduling tool and facilities for live chats and 1:1 video calls, exhibitors will be able to communicate directly with their customers and generate new leads. We are making these services available free of charge this year to the approx. 2,000 exhibitors who have already confirmed that they are taking part." Exhibitors' product information and company profiles will also remain online even after the event has finished. Mußhoff: "This lets us give all participating companies greater reach."
Exhibitors can also present their product innovations via live stream. Michael Johannes explained: "We have used these months to invest in our employees' technical skills and establish our own web studio for our customers here on the Frankfurt exhibition grounds. I am already looking forward to the videos and live streams that our exhibitors will be creating to supplement the supporting programme."
Events
For everyone who is unable to travel to Frankfurt due to the coronavirus, Automechanika Frankfurt will be offering some of the supporting programme digitally as well. This means that people can take part in a select online programme that includes 'Collision talk', the Automechanika Innovation Awards, Automechanika Academy – an event focusing on themes that are important to the future – and a special programme for workshops. Most of the content will also be available online in the media centre afterwards.