Ashok Leyland has announced a strategic partnership with Cholamandalam Investment and Finance Company Limited (Chola), the financial services arm of Murugappa Group, to facilitate inventory financing for the Ashok Leyland dealers. In a bid to enhance operational capabilities, the new alliance aims to provide 130 Ashok Leyland dealerships nationwide with an array of comprehensive inventory funding options to address their working capital requirements effectively.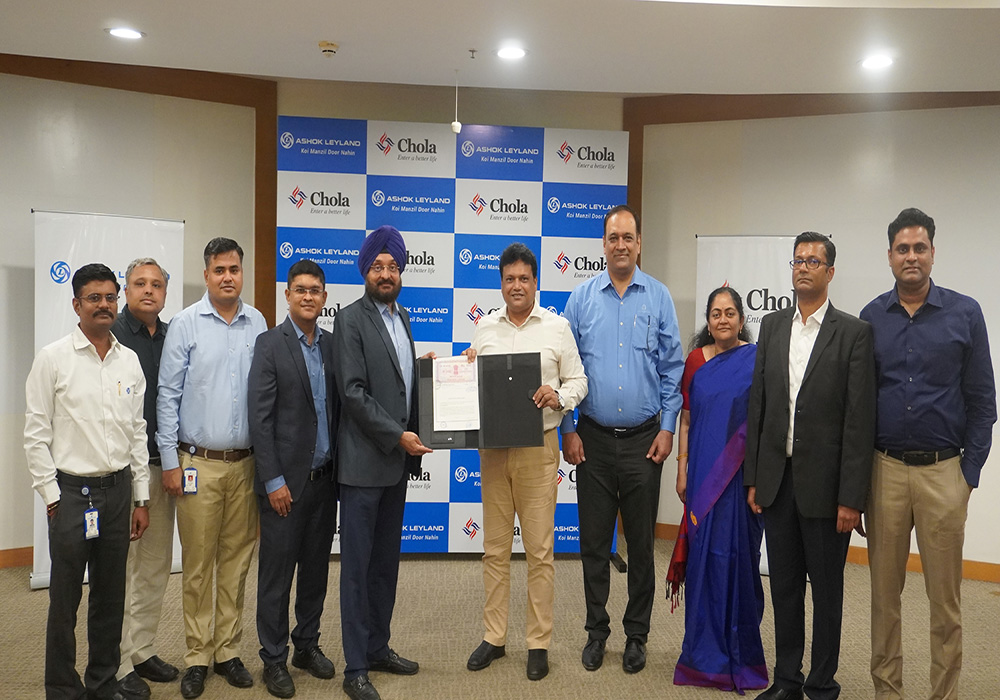 The Memorandum of Understanding (MoU) was signed by Amandeep Singh, President LCV, International Operations, Defense & Power Solutions, Ashok Leyland, and Ravindra Kundu, Executive Director, Cholamandalam Investment and Finance Company Limited.
Speaking on the partnership, Amandeep Singh said, "Our dealerships are an essential touchpoint for our customers and play a very key role in providing them with the best experience in terms of sales and after sales support. Hence, it is imperative for us to support them in maintaining a good inventory continuously. By joining forces with Cholamandalam, a trusted partner renowned for tailored dealer financial solutions, our expanded nationwide presence will instill unwavering trust in our dealerships across diverse markets, encompassing urban and rural areas alike."
This MoU will facilitate customised financing solutions for Ashok Leyland's dealers, wherein Cholamandalam will offer its range of financial products to them across the country.
Sharing his thoughts on the alliance, Ravindra Kundusaid, "For over four decades, we have been building lasting relationships with our customers and partners by consistently delivering excellent value for both. We are delighted to strengthen the partnership with Ashok Leyland. We are already in partnership with them for providing customised finance solutions for the buyers of Ashok Leyland's vehicles. With our strong network of 1191 branches across India, we now aim to offer Ashok Leyland's dealers a never before experience through customised finance offerings in maintaining the company's inventory in their respective dealerships."