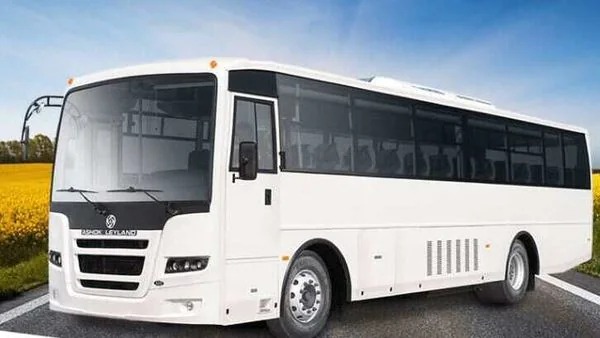 Ashok Leyland has bagged an order from TN STU's (Tamil Nadu State Transport Undertakings) for 1,666 buses. This is the single largest BSVI order received from State Transport Undertakings and will further contribute to strengthening Ashok Leyland's dominant position in the bus industry. Ashok Leyland has been the most preferred brand by TN STU's with more than 18000 Ashok Leyland buses operational in its fleet, comprising over 90% of total fleet. These buses will be specially designed to ensure outstanding passenger comfort and will be equipped with the advanced iGen6 BS VI technology, featuring a robust 147 kW (197 hp) H-series engine. This engine is expected to enhance safety, comfort, and reduce the overall cost of ownership (TCO).
Shenu Agarwal, MD & CEO, Ashok Leyland, said, "We are delighted to have received the single largest BSVI order received from Tamil Nadu State Transport Undertakings. Our ability to deliver value, coupled with our cutting-edge technology and innovative solutions, will not only help us uphold our top position in the Indian bus market, particularly with STUs, but also empower us to explore new frontiers as we work towards meeting the rapidly expanding public mobility needs of our country. Our deep understanding of our markets and customers is what sets us apart and has been instrumental in our success in winning these orders."
Sanjeev Kumar, President- M&HCV, Ashok Leyland, said. "We are thrilled to have received the single largest order for BS VI buses from TN STU's with whom we have a long-standing association and decades-old relationship. With this order, we are bound to cross the prestigious milestone of over 20,000 of our buses operating with TN STU's. This is a testament to our buses' reliability, durability and robustness. The cost of ownership and the product experience which we deliver, is the best in the industry."
Ashok Leyland is the 4th largest manufacturer of buses in the world and India's largest bus manufacturer. This order is another significant stride in fortifying its leadership position and further emphasizes the enduring trust that Tamil Nadu STUs consistently bestow upon Ashok Leyland's outstanding products and services.