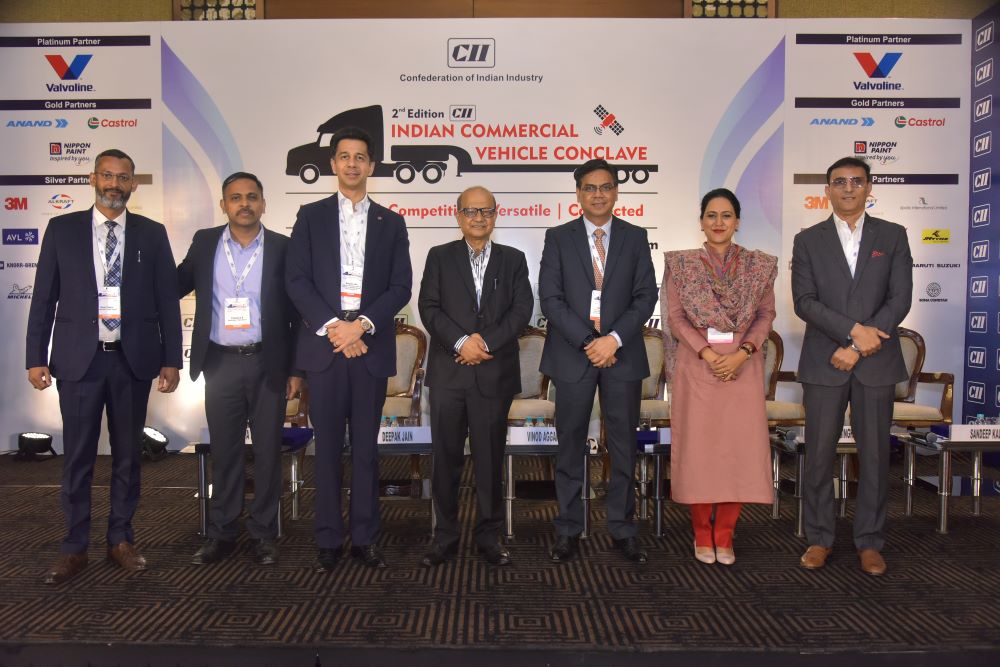 Autonomous, Connected, Electric, Shared Mobility (A.C.E.S) along with climate change and digitalization were picked as the driving forces of the future of CVs in IndiaThe 2nd Edition of the CII Indian Commercial Vehicle Conclave was held on 20th July at Gurugram, where industry leaders gathered to shed light on the transformative mega trends shaping the Indian Commercial Vehicle (CV) sector. Girish Wagh, Executive Director, Tata Motors Ltd, emphasized that A.C.E.S (Autonomous, Connected, Electric & Shared Mobility), climate change, and digitalization are the mega-trends and driving forces influencing the future of commercial vehicles in India
Elaborating further, Wagh highlighted the increasing significance of A.C.E.S, which has revolutionized the passenger car segment and is now gaining momentum in the commercial vehicle domain. He shared that CV players are actively devising their product strategies while keeping A.C.E.S in mind, as these innovations hold the potential to redefine the industry's landscape.
Underscoring the initiatives such as Make in India, NEMMP, BS-VI emission norms, and the Vehicle Scrappage Policy, Deepak Jain, Chairman, CII Northern Region & CMD, Lumax Industries Ltd said, "The initiatives taken by the Government of India have collectively stimulated manufacturing, sales and the usage of commercial vehicles in the country."
Anjali Singh, Chairperson, CII Haryana & Executive Chairperson, ANAND Group, in her address, mentioned that the sector is undergoing massive transformation globally and India is not an exception. The transformation is pervasive across the industry and much of it is being driven by Industry 4.0 and the continued digitization of the entire value chain, she added.
In his remarks, Vinod Aggarwal, President, SIAM & MD & CEO, VE Commercial Vehicles Ltd commended the Indian Commercial Vehicle sector's swift adoption of international sustainability standards. This includes the use of alternate fuels, increased focus on safety standards, and modernization in terms of driver comfort and vehicle connectedness.
Speaking on the occasion, Sandeep Kalia, MD, Valvoline Cummins Pvt Ltd suggested that for heavy-duty long haulage vehicles with diverse duty cycles and applications that are not best served by BEV Platforms, Hydrogen seems to be a better choice than battery.
The conclave witnessed the participation of esteemed industry representatives, including Diego Graffi, CMD, Piaggio Vehicles Pvt Ltd; Raghvendra Vaidya, MD & CEO, Daimler Truck Innovation Centre India; Sandeep Sangwan, MD, Castrol India Ltd; Dr. Venkat Srinivas, SVP & Head – Product Development (CV), Mahindra & Mahindra Ltd; Vishwanath Rao, MD, Altair India; V Ramanathan, Head – OE Business, ZF Commercial Vehicle Control Systems and Sathiyaseelan G, VP, Ashok Leyland Ltd; amongst others.