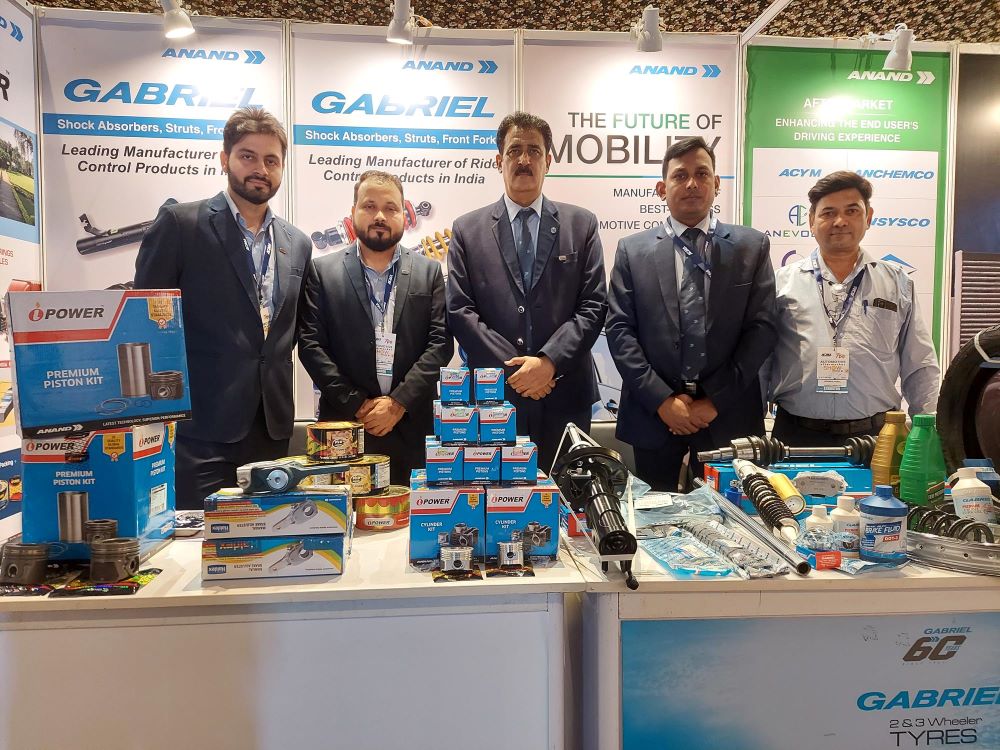 ACMA Auto Components Aftermarket Show, Indore
ANAND Group, a leading player in the automotive aftermarket, offers a comprehensive range of aftermarket products that cater to various segments, including two-wheelers, three-wheelers, passenger vehicles, light commercial vehicles (LCV), and heavy commercial vehicles (HCV). Their extensive logistics network, comprising over 2,500 business partners and 9 distribution centers across India, ensures efficient distribution and timely delivery of nearly every vehicle component across the country. ANAND's aftermarket segment stands out for its wide product range, reliable on-time delivery, cost-effective logistics, and state-of-the-art infrastructure, making them a trusted partner for clients.
During the ACMA Aftermarket Expo in Indore, four ANAND Group companies showcased their aftermarket offerings, highlighting their commitment to expanding their customer base. Gabriel India Limited showcased their suspension, brakes, and tire products, while MAHLE ANAND FILTER SYSTEMS presented their range of filters and coolants. ANAND I Power exhibited their piston rings, and DANA ANAND INDIA PVT. LTD. showcased their drivetrain and transmission solutions. These displays demonstrated the diverse portfolio of ANAND Group companies and their dedication to meeting the aftermarket needs of customers across various automotive sectors.