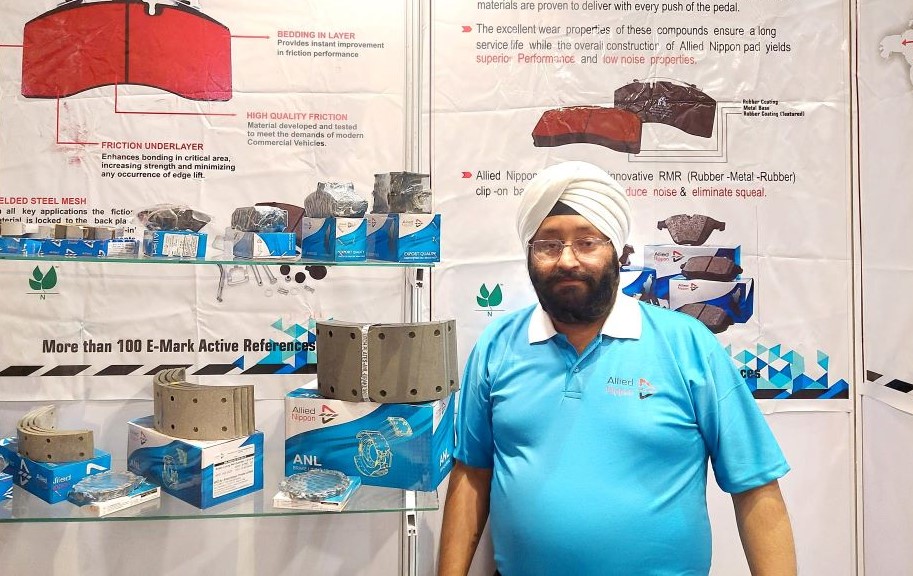 ACMA Auto Components Aftermarket Show, Indore
Allied Nippon is a leading manufacturer of friction materials, including brake pads and shoes, providing reliable and high-performance solutions for the automotive industry. Their products ensure safe and efficient braking systems for a wide range of vehicles.
Ranjeet Singh Saluja, Assistant Manager at Allied Nippon, spoke at the ACMA Aftermarket Show in Indore, highlighting the benefits his company aimed to gain. They sought to expand their network, increase retailers, distributors, and partners, and promote their products. Participating in the show offered an opportunity to grow their network and receive a positive response. The show provided a platform to showcase their products to a wider audience. Their product categories included commercial vehicles, two-wheelers, and agricultural machinery. Some products were manufactured in-house, while others were imported. With a strong network of distributors, approximately 250 to 300 across India, Saluja believed that participating in the show would generate more leads and contribute to overall business growth. They also expressed the desire to strengthen their presence in western regions such as Gujarat and Maharashtra.