C S Bhatia, Director, Business Development, Accurub reiterates the company's lead market position at Automechanika Frankfurt 2022 and shares a few insights with Sarada Vishnubhatla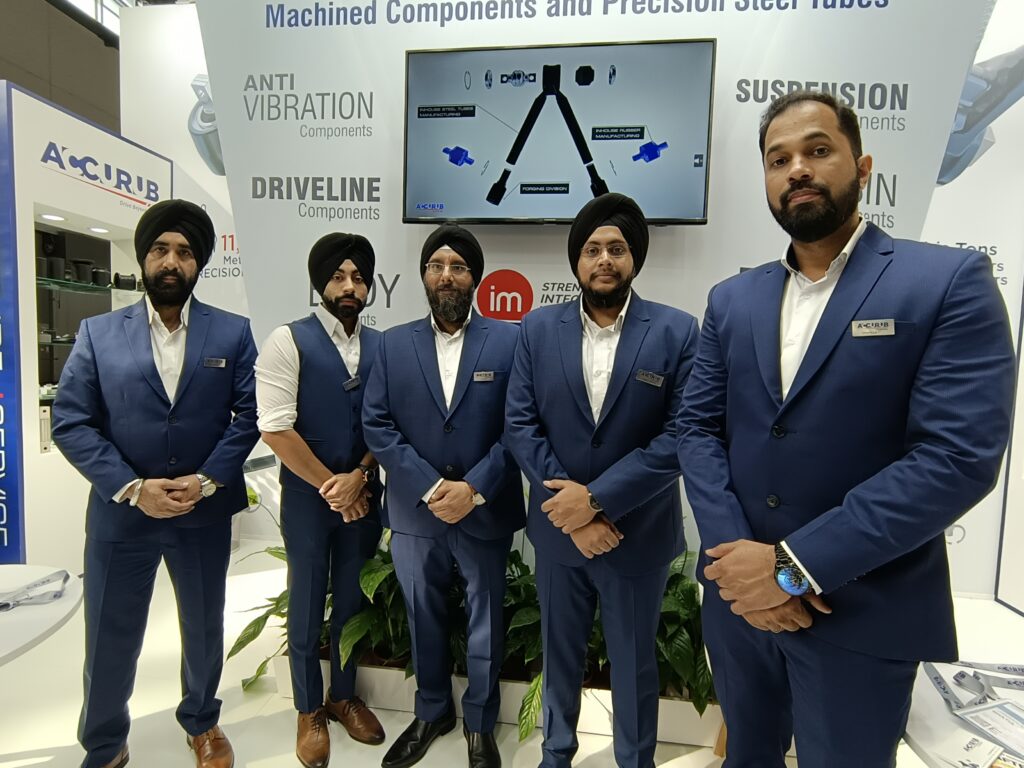 Based in Pune, Maharashtra, Accurub is known globally to OEMs and tier-1 and -2 suppliers as a trusted partner for their precision steel tubes, rubber to metal components and polymers. And, the same was reiterated at the Automechanika Frankfurt 2022 trade show.
C S Bhatia, Director, Business Development, Accurub shares: "We are a part of the Accurate Group, and are a manufacturing company through and through. We have four companies under the Group in Pune. Being here at the Automechanika Frankfurt 2022 show is a pleasure like always, but especially so now, since the COVID pandemic broke the momentum. It is a not-to-be-missed kind of a show, and this year, we have been able to meet our old friends and loyal customers along with new ones and we are happy about that."
The primary objective of the company at the show is to find ways to expand their existing base in Europe and to cover a much larger area by catering all their products to more customers. Accurub produces around 2000 metric tons of steel tubes every month.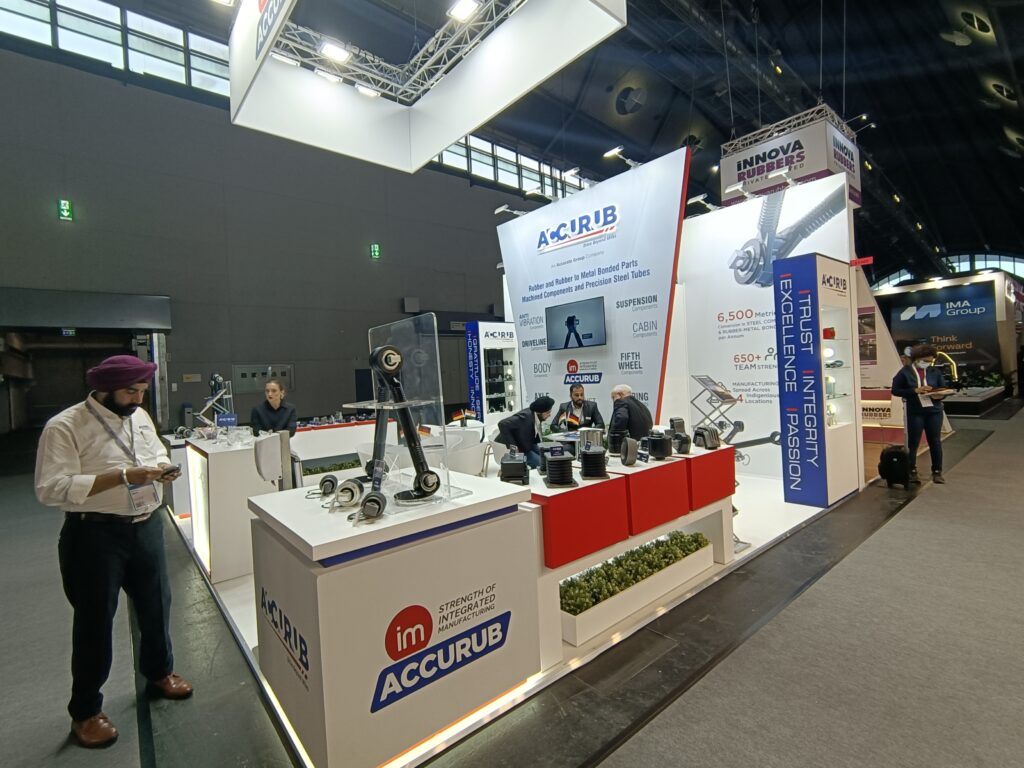 He is all praise for the show: "The show has been spectacular for us with numerous customers coming back to meet us, and to know more about our new products and the range on offer. We are happy with the RFQs from good companies. Our strength lies in the fact that we are an integrated manufacturing company. We have our own component machining unit where we have the machining and hardening facility. We make rubber to metal bonded components, besides polymers and compounding – right from the raw material, steel tubes, up to the finished components. We also execute complete assembly of rubber and rubber to metal bonded parts inhouse. We have the testing and validation facilities as per the standards and requirements."
And that is why clients prefer to partner with Accurub, because their products deliver the same superlative quality – be it for the domestic or the international customers.
He says: "At the Automechanika Frankfurt 2022 show, we have on display our complete truck and trailer suspension components for torque rod and V-rod assemblies which are indigenously made at our manufacturing site. Further, we are gearing up for components like kingpins and others, to complete the whole European range, and our customers are delighted to know about that."
Accurub is already catering to multiple OEMs and aftermarket customers across Europe. And, in the Indian context, they are catering to major OEMs and are aggressively marketing their products in the aftermarket under their own brand.
Bhatia adds: "Another USP is that our products are certified for quality management and quality control. And for international purposes, we have the VDA 6.3 certification which is all about process audit to assess the product life cycle. It has been made mandatory by a large number of OEMs. We are also approved by the IATF 16949 which is the International Automotive Task Force. We have the ISO 27001 too."
Accurub began its sustainability journey about two years ago, and since then the company has made efforts to ensure that when it comes to their carbon footprint, they conform to the norms to not just monitor it but also control the emissions. The company is also going in for the European EcoVadis registration to further strengthen their position in the European market.