PotholeRaja®, a social venture dedicated to improving the infrastructure of roads in India, has launched a nationwide campaign to address the issue of potholes on Indian roads. Titled 'The Great Indian Pothole Fixing Drive,' the campaign invites volunteers from across the country to join forces and make a difference in their communities.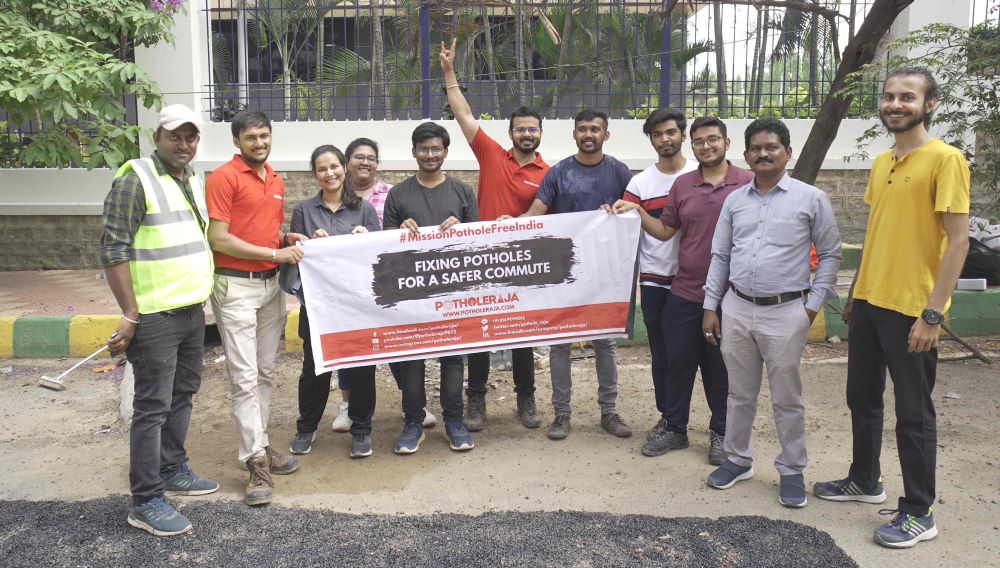 The campaign will be executed in partnership with corporates across the country to make Indian roads safer for pedestrians and commuters. The first leg of the campaign was executed on 22nd of April on World Earth Day in association with HARMAN India in Whitefield, Bengaluru, where a group of 40 volunteers from HARMAN fixed about 1.5 kilometers of road using PotholeRaja's® cold asphalt technology.
Jasleen Makker, Senior Director- Corporate Communications, Public Affairs and CSR at HARMAN India said, "HARMAN's global cause initiative, HARMAN Inspired, encourages employees to volunteer towards social causes that focus on specific issues important to HARMAN, and the communities we operate within. We understand that every year hundreds of people die due to potholes and poor road conditions in India. Nurturing the environment through community service being one of our focus areas, on account of Earth Day, our employees got together to support PotholeRaja® to fix the potholes, to ensure that we contribute to safer and well-maintained roads in our community. We are proud to have contributed towards this noble cause through the small steps that we have taken towards safe roads."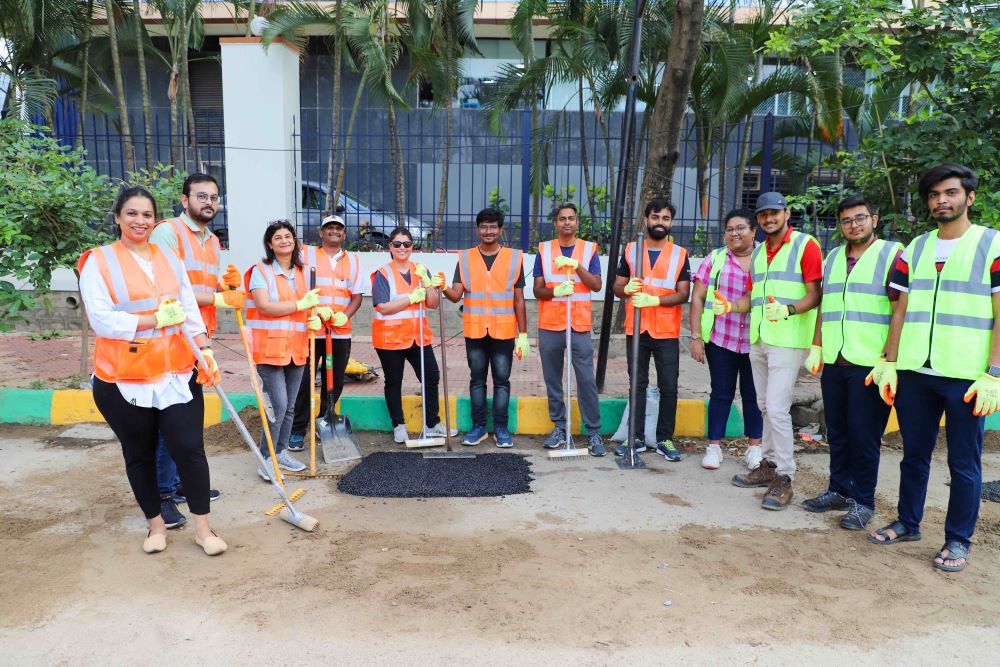 PotholeRaja®'s sustainable approach to road construction, using cold asphalt technology, has been shown to significantly reduce greenhouse gas emissions, making it an environmentally-friendly solution as compared to conventional methods.
Commenting on the campaign, Sourabh Kumar, Director, PotHoleRaja®, " Over the last several years, road safety has been our priority and we have extensively worked towards improving the condition of our roads. This campaign further strengthens our commitment to create better infrastructure for our citizens. By inviting citizens to be a part of this, we hope to foster a sense of civic responsibility among people and make a huge difference to their communities. We are grateful for the support of our corporate partners and look forward to welcoming volunteers from all walks of life to join us in this initiative."