Piaggio Vehicles Pvt Ltd (PVPL), a 100 % subsidiary of the Italian Piaggio Group and India's leading manufacturer of small commercial vehicles announced partnership with Common Service Centres (CSC) Special Purpose Vehicle to expand its three-wheeler business network through Village Level Entrepreneurs (VLE).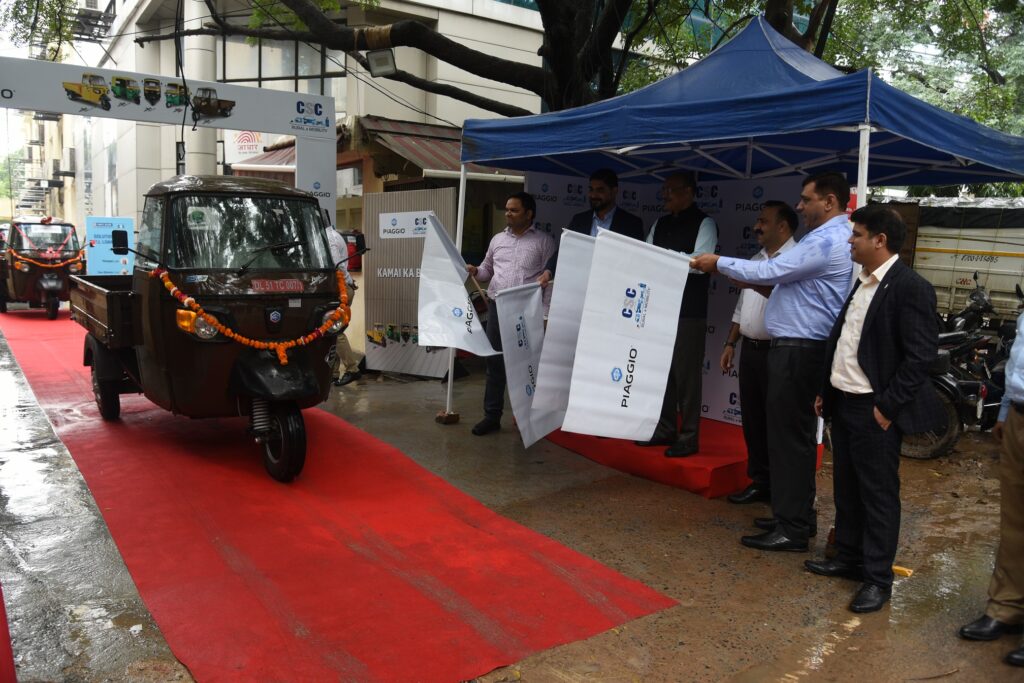 Speaking about the partnership, Mr. Diego Graffi, Chairman and MD, Piaggio Vehicles Pvt Ltd. said, "We welcome the central government initiatives like CSC that aims to enhance and enable the Government's mandate of a socially, financially and digitally inclusive society. This partnership will be a step forward for us to help us cater to our target audience. Piaggio is the inventor of the World's Original Three Wheeler and a leading brand of Small Commercial Vehicles in India. With the widest range of Three wheelers portfolio across Cargo and Passenger applications, it is the only fuel agnostic three wheeler brand with product offering in Petrol, Diesel, CNG, LPG and Electric variants to cater to differing requirements of our customers. With this partnership, the customers, especially from rural areas, can now easily connect with Piaggio through the support of CSC VLEs in pursuit of their ownership of Piaggio vehicles."
Speaking on the occasion, Mr. Saju Nair, EVP and Head Domestic Business CV (ICE) & Retail Finance, Piaggio Vehicles Pvt Ltd. said, "We are honored to partner with Village Level Entrepreneurs who are helping in the smooth functioning of CSC scheme. Piaggio is the brand of masses and with the collaboration with CSC we will be able to reach out to our larger audience. The programme has a support from nearly 4.5 lakhs Village Level Entrepreneurs that will help us in leveraging the expertise of both the organizations to provide best-in-class last mile transportation solutions along with means of employment generation."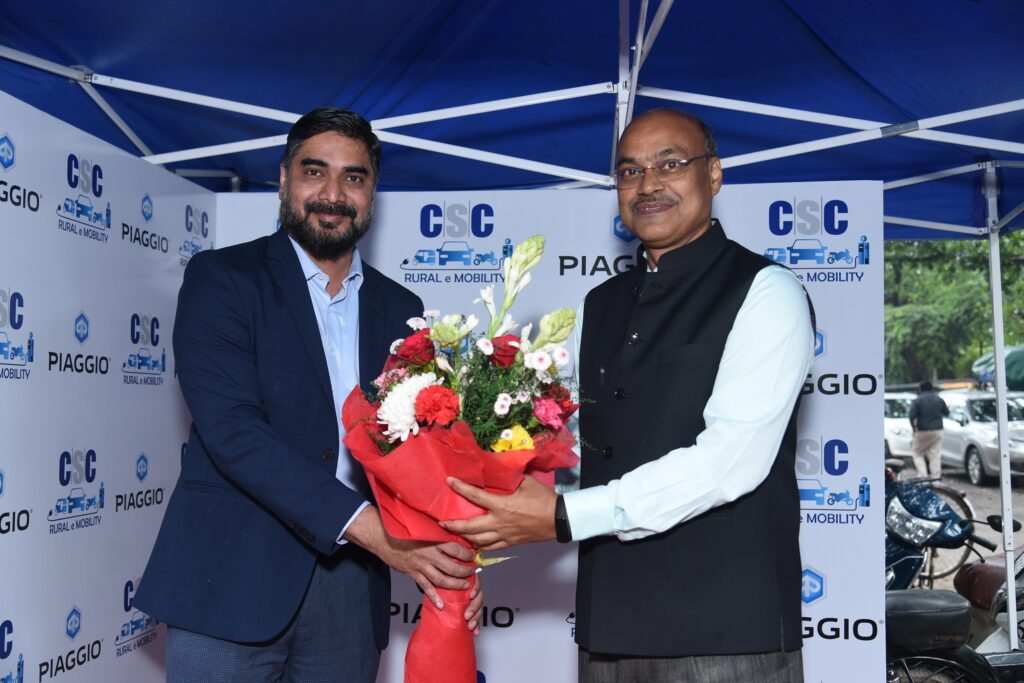 CSC scheme is one of the mission mode projects under the Digital India Programme initiated by Ministry of Electronics and Information Technology, Government of India. It is a self-sustaining network of approx. 4.5 lakh Common Service Centres in Gram Panchayats across the country. Under the aegis of this partnership, the customers can now be facilitated for all information and purchase enquiries related to Piaggio vehicles portfolio by their nearest Common Service Centres.