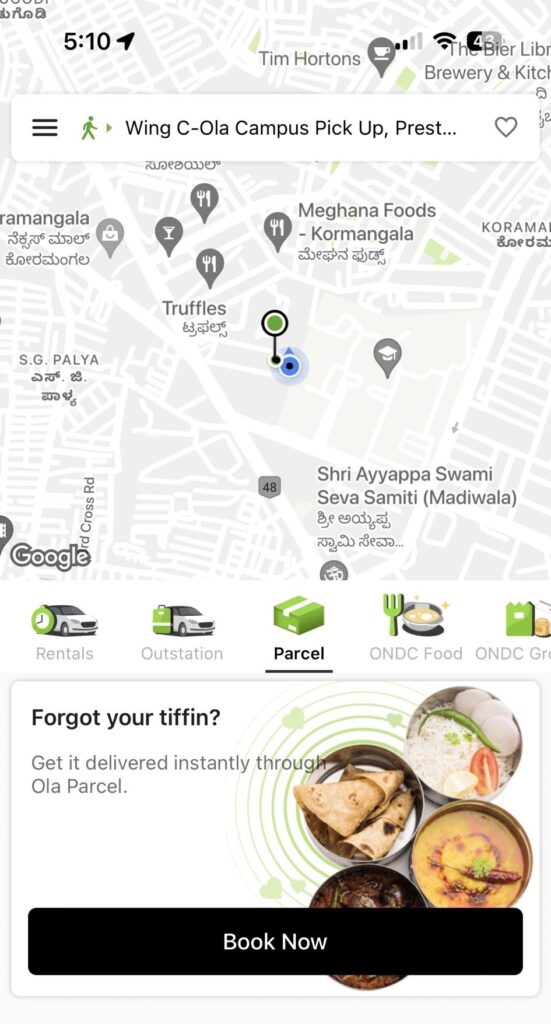 The collaboration between Ola and Ola Electric aims to electrify 100% 2W logistics ecosystem in India
Ola, India's largest ride-hailing platform, has announced the launch of its all electric on-demand delivery service – Ola Parcel, in Bengaluru. Aimed at electrifying logistic services for India, Ola parcel will serve as a highly affordable, and accessible delivery solution for all.
Ola Parcel service would be available across Bangalore at highly affordable prices which would be as low as INR 25 for 5 km, INR 50 for 10 km, INR 75 for 15 km and INR 100 for 20 km.
The service has been launched as part of Ola's commitment to provide innovative, affordable, and sustainable solutions to meet the evolving mobility and logistics needs of the customers. The full-scale rollout of the service will follow in Bengaluru and will be scaled in cities across the country in the next few months.
Ola Spokesperson, said: "2W EVs will disrupt the logistics ecosystem in India and Ola's on-demand delivery service will bring in a paradigm shift in the intra-city logistics industry. Owing to its robust network of services spanning across ride hailing, digital commerce, logistics and EV manufacturing capabilities, Ola is uniquely placed to bring in this transformation at speed and scale. We are very confident that this collaboration between Ola and Ola Electric will revolutionize the 2W logistics ecosystem in India."
Ola has recently launched its E-bike services in Bangalore making everyday travel accessible and affordable to masses at scale. This is in addition to the many steps Ola has taken over the last few months to enhance the ride-hailing experience in India. It recently launched its premium service Prime Plus in Bengaluru, Mumbai, Delhi, Hyderabad, Pune, Kolkata, and Chennai to ensure a seamless commute experience for customers with professional drivers and complete ride assurance, eliminating any cancellations or operational hassles.
Having commenced services in 2011, Ola is the market leader and has the biggest ride-hailing network in India with operations in 200 cities and more than 1 million drivers on the platform.