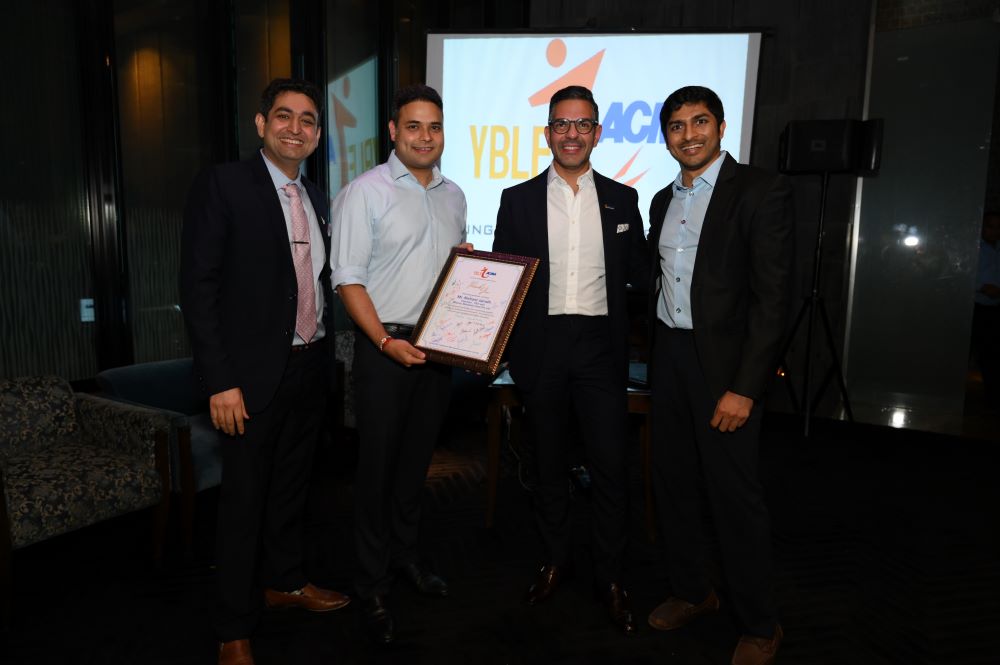 Widely recognized and celebrated as the leading platform to facilitate the convergence of hundreds of 2nd and 3rd generation entrepreneurs of the rapidly growing automotive component industry, the ACMA-Young Business Leaders' Forum (YBLF) was established under the aegis of the Automotive Component Manufacturers Association of India(ACMA), the nodal industry body. Leading the way in grooming young minds at ACMA-YBLF is Manav Kapur, Executive Director, Steelbird International, India's leading automotive components company. 
It is an initiative and endeavour that he has always held close to heart over the years. He provides thought leadership from his vast professional experience and loves to engage with the business leaders of tomorrow who have set out to make a mark in the emerging category of new interventions, technologies, products, markets and customers. After spearheading a wide array of functional areas and donning the captain's hat in a range of training and development modules over the past 10 years, Manav Kapur has now been elevated to the Chairperson's position for the 2023-2025 chapter of ACMA-YBLF. He was nominated Co-Chair in 2022 and just a year later envisions the new and enlarged role with optimism alongside another industry luminary, Mr. SunjayKapur, the Chief Mentor of ACMA-YBLF.
Besides his long-standing rigorous association with ACMA-YBLF, Manav also provides thought leadership on industry forums, panel discussions and media conclaves. Awarded the prestigious Entrepreneur of the Year 2019 for his outstanding achievements, he brings a new perspective to the business. He has also been recognized as one of the best '40 under 40' business leaders by the Times Group.
Says Manav Kapur, "Having been associated with ACMA-YBLF for over a decade, I am grateful and excited about the newest responsibility of leading it from the front, bestowed upon me by the outgoing Chairperson Mr. Nishant Jairath (Metalman Auto) and the opportunity to work with the new Mentor Mr. SunjayKapur (SonaComstar), while being ably supported by Mr. Akhilesh Rai (Suprajit) as the Co-Chair. It is exciting times indeed, with the Indian Auto Components industry having clocked the highest-ever turnover of Rs. 5.6 lakh crores (USD 69.7 billion), growing at 32.8% in FY 2022-23. The budding entrepreneurs of tomorrow must be equipped to lead the change in the customer space, category and synergise with the macro trends. I thus see my big role in the next 2 years in providing experiential learning, imparting knowledge, building skill sets and motivating a bright young group of people in the 25-40 age-group.It gives me valuable insights and augments my own learning curve so is a win-win proposition."