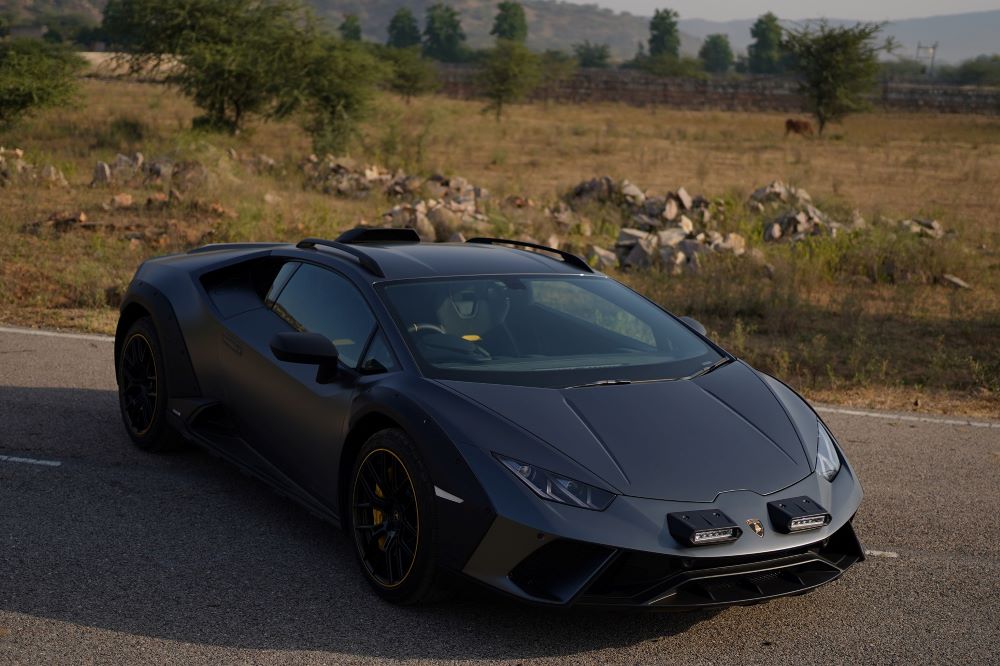 Lamborghini India has delivered the first Huracán Sterrato in India. Sterrato is the first super sports car designed for maximum driving pleasure even away from the asphalt on loose or dirt surfaces, reinterpreting the very concept of sportiness and emphasizing the brand principles of brave, authentic and unexpected.
The Huracán Sterrato offers optimized driving dynamics for perfect control in all environments, from the highway to dirt roads. Compared with the Huracán EVO, the Sterrato comes with an updated version of the LDVI (Lamborghini Integrated Vehicle Dynamics) system, with specific STRADA and SPORT calibrations, and bring the RALLY mode for low-grip conditions to the Huracán line for the first time.
Speaking on the occasion, Sharad Agarwal, Head of Lamborghini India, said, "Since its debut in December 2022, the Sterrato has sparked a whirlwind of excitement in India. The Huracán Sterrato seamlessly marries the exhilarating experience of a super sports car with the sheer joy of driving a rally car. With this, we are thrilled to witness Indian customers embracing the distinct qualities Sterrato brings to the Huracán family."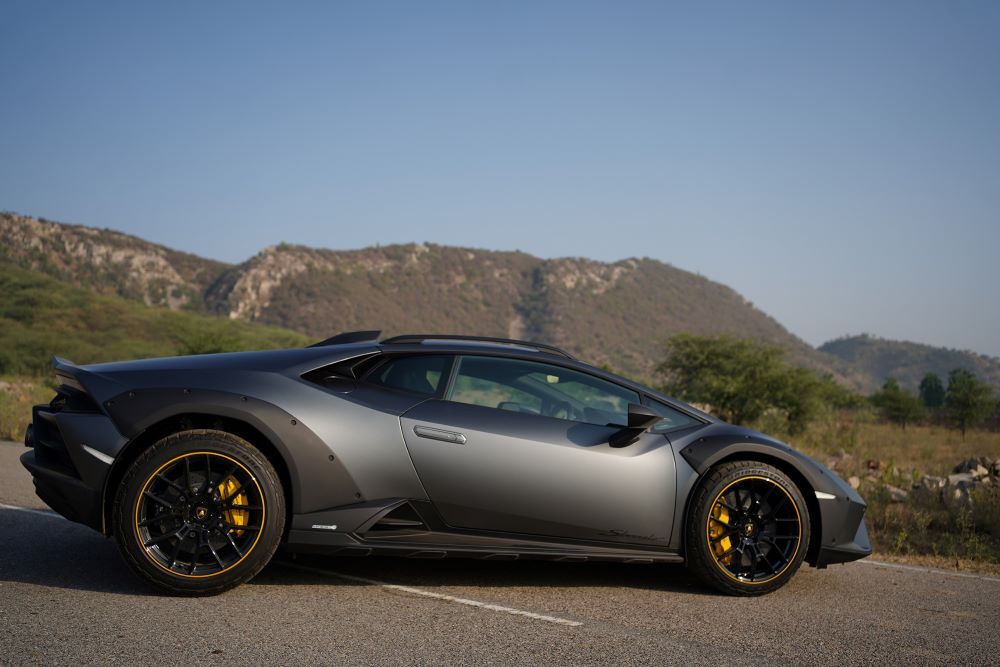 The Huracán Sterrato comes with a 5.2 liter V10 engine with maximum power output of 610CV and 560Nm of torque (at 6500 rpm), combined with 7-speed dual clutch transmission and electronically controlled all- wheel drive with rear mechanical self-locking differential. Designed to offer optimum performance on unpaved and sandy surfaces, it accelerates from 0-100km/h in 3.4 seconds and reaches a top speed of 260km/h.
The exterior expresses the adventurous spirit of the Sterrato right from the first glance. The ground clearance has been increased by 44mm compared with the Huracán EVO to ensure greater suspension travel, as has the front (+30mm) and rear (+34mm) track widths. Furthermore, in addition to protecting the car body, the aluminium front underbody protection, the reinforced sills, the rear diffuser and the strudy wheel arches all emphasize its muscularity. The classic air intake located on the rear hood not only enhances the sporting spirit of the model, but also helps supply the engine with clean air when driving on dusty tracks.
The interiors characterized by the exclusive Alcantara Verde Sterrato upholstery, reflect the "feel like a pilot" philosophy traditionally adopted for the Huracán line, which places the driver at the center of the passenger compartment for the ultimate driving experience and absolute control of all car's features. The Human Machine Interface (HMI) has new graphics and special driving features; for the first time, the instruments feature a digital inclinometer with pitch and roll indicator, a compass, geographic coordinate indicator, and steering angle indicator.
Additionally, the new Huracán Sterrato offers almost unlimited possibilities for customizing the appearance of the car: thanks to the Lamborghini Ad Personam program, customer can choose from 350 external colors and over 60 colors for the leather and Alcantara interiors.