Steelbird is a renowned Indian name with a global perspective of keeping abreast of the best in the automotive sector. The in-depth insight of the Indian market coupled with decades of category leadership has sparked yet another significant market development. Backed by the renowned German brand Hella, Steelbird now brings the advantage of precision quality to your doorstep. Supported by Hella's Product Portfolio, Steelbird will soon be launching Steelbird Horns and Spark Plugs. The objective is to leverage Steelbird's marketing and distribution strength in reaching the product to maximum retail points across the country, while the products from Hella will enable the best German reliability in delivering a world-class product. Thus, both Hella and Steelbird are poised to complement each other's strengths in product offering and market distribution respectively.
At the Dealer's Meet in Dubai last week, in the presence of Mr. Rama Shankar Pandey, Managing Director, Hella India Lighting, leadership of Steelbird Mr. Pankaj Kapur, Managing Director, Steelbird, and Mr. Manav Kapur, Executive Director, Steelbird made the landmark announcement about launch of Steelbird Horns and Spark Plugs, (Powered by Hella), to their leading channel partners.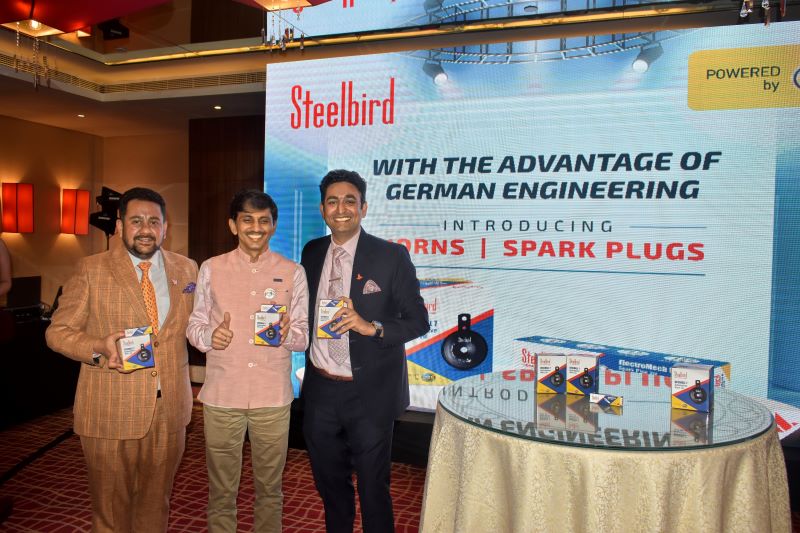 Mr. Manav Kapur adds, "We are proud and privileged to collaborate with the world's leading player in Automotive sector, Hella, for our new market intervention. The market holds great potential for such a quality product, and I am confident that our new venture will achieve resounding success at the marketplace due to the promise of world-class German Brand, coupled with the strong background, experience, initiative and efforts of our competent channel partners."
Steelbird International, India's leading automotive components company, has been at the forefront of manufacturing and marketing world-class Automotive Filters, Rubber Parts, and accessories for over 58 years to the Indian market, and the best of OEMs in India and worldwide. Steelbird is renowned for impeccable quality of product that translates into Safety and motoring delight for the customer across all 2-wheeler vehicle segments, models, and types.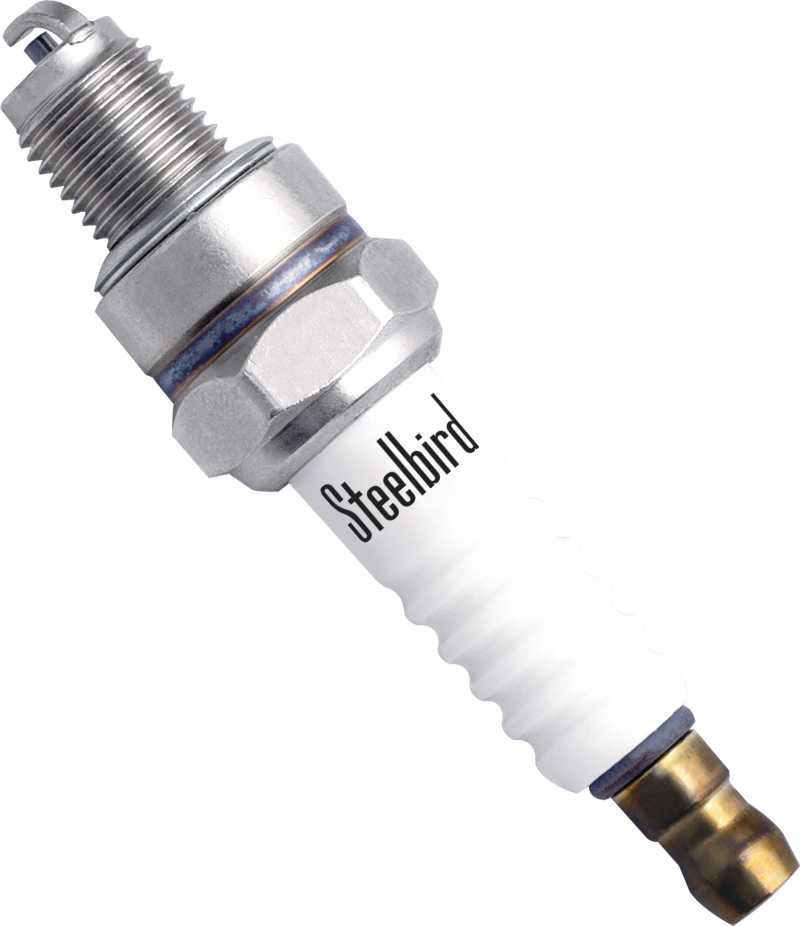 With the recent highly successful forays into Tyres, Lubricants, Bearings, and a range of other categories, Steelbird has built a formidable brand equity on the strength of in-depth and vast knowledge of the Indian market, coupled with expert market penetration, most importantly because of rock-solid distribution infrastructure and a tradition of lasting, mutually rewarding relationships with a large network of channel partners pan-India.
The new market intervention with Horns and Spark Plugs will augment the already strong Steelbird product portfolio and bolster its reputation as the premier brand in automotive products for the 2-wheeler market.