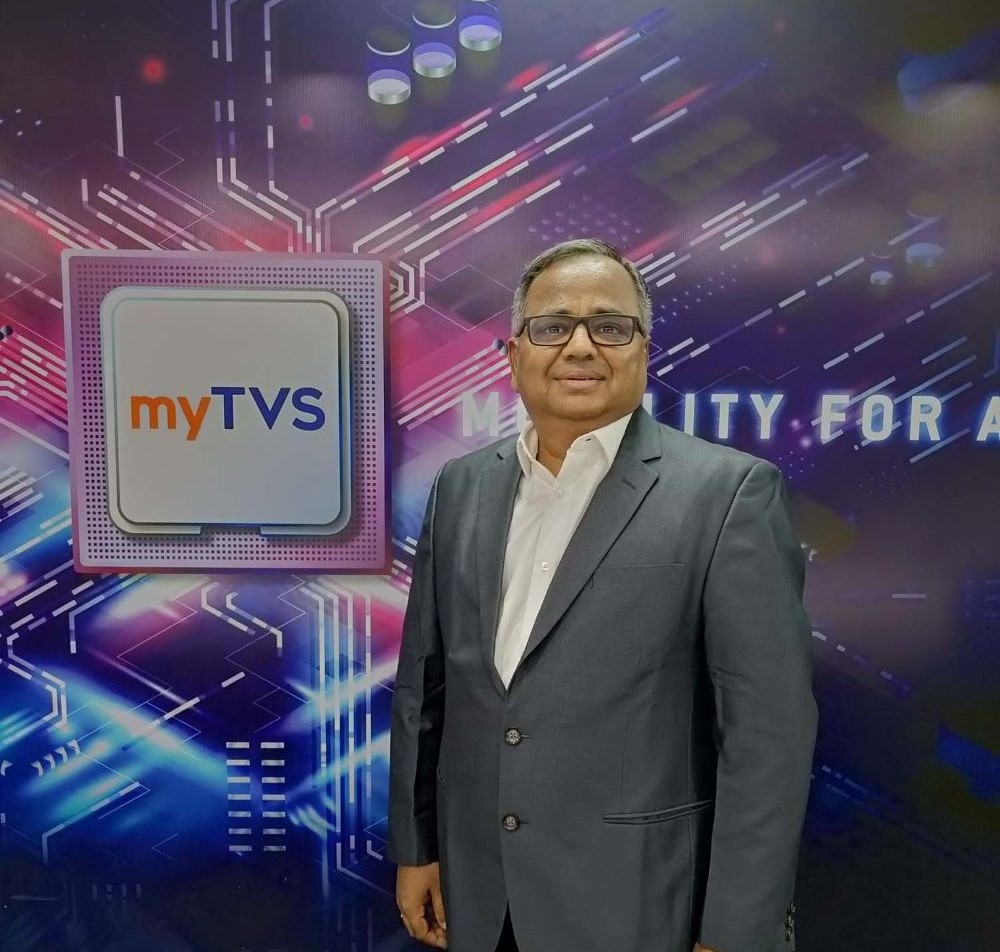 In a compelling exploration of the rapidly evolving landscape of India's automotive aftermarket industry, Motorindia's N. Balasubramanian delves deep into the transformative journey of myTVS in an exclusive interview with G. Srinivasa Raghavan, Managing Director of myTVS. The dynamic MD shares the strategic initiatives and innovative approaches driving myTVS to the forefront of the industry, their pioneering efforts in organizing and innovating the sector, and their bold vision for the future.
Can we start with an update on myTVS' current standing in the Indian automotive aftermarket industry and the prevailing market sentiments?
The Indian aftermarket for vehicles beyond warranty is valued at approximately $25 billion, with a consistent year-on-year growth of around 5.9%. At myTVS we have experienced significant growth in the last five years, becoming one of the largest players in the industry. With a network of over 23,000 garages, 22,000 retailers, and over 3,000 franchisees, myTVS ranks among the top three networks in India. We anticipate sustained growth of over 50% year-on-year for the next 3 to 5 years.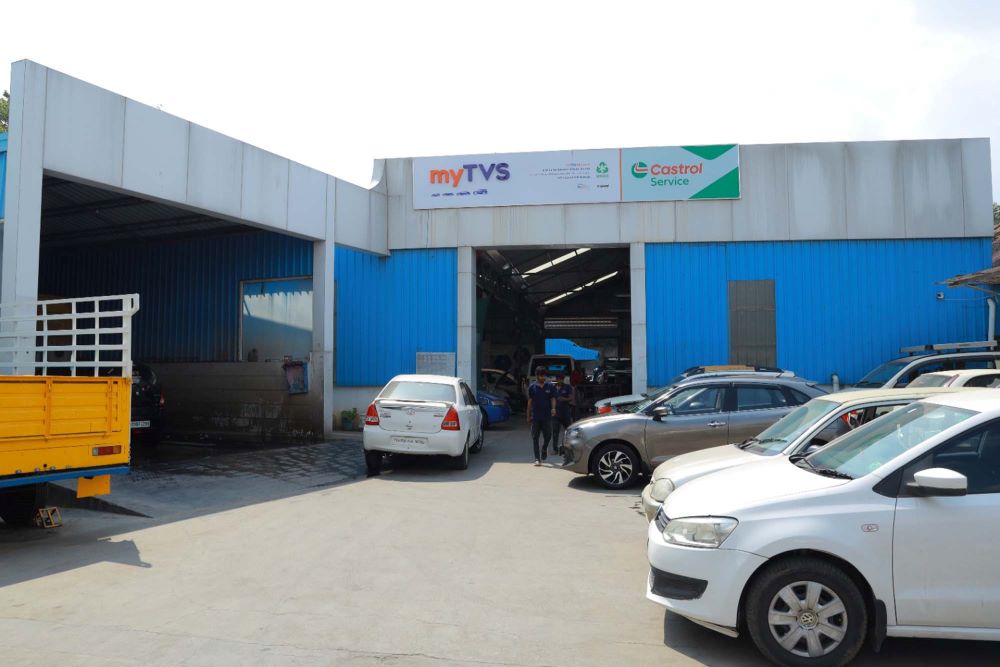 How has myTVS organized and innovated the automotive aftermarket segment, and what are the key strategies involved in this transformation?
We focus on three fundamental aspects: Compliance, Convenience, and Connectedness. Compliance involves standardized services, trained personnel, and technology. Convenience is achieved through neighborhood-based service networks, reducing travel distances for customers. Connectedness involves digital solutions like apps, offering services such as garage search, service booking, and transparent service status tracking. We aim to integrate telematics and technologies like ADAS and cameras to create an organized and customer-centric ecosystem.

What according to you are the critical elements that have contributed to myTVS' success?
Our success lies in blending over 110 years of domain knowledge with emerging technologies. We invest in knowledge centers, hire strategically from renowned companies and universities, and adopt cutting-edge technologies like virtual reality, augmented reality, and AI tools. For instance, we developed FIT, an AI tool making mechanics versatile across various vehicle models. Additionally, we focus on parts, creating a comprehensive catalog to help customers make informed choices about vehicle components.

How is myTVS adapting to the changing landscape due to the emergence of Electric Vehicles (EVs) and their impact on the aftermarket industry?
EVs are blurring the lines between aftermarket and original equipment manufacturers. They require a higher density of service touchpoints, possibly even service at customers' homes. myTVS aims to evolve into a mobility platform, catering to both traditional and EV manufacturers. We focus on remaining adaptable to changing technologies and service requirements, ensuring a seamless service experience for customers.

What are the challenges and focus areas for myTVS, and how are you planning to address these issues?
Challenges include encouraging traditional garages to transition into organized networks and navigating data privacy complexities. We are exploring a single platform for a one-to-many play and ethical ways to monetize data. We are launching the "Mobility for All" campaign, leveraging digital assets and collaborating with parts manufacturers. It involves providing flexible solutions to a fragmented community, aiming to address these challenges effectively.

How does myTVS plan to leverage India's digitalization boom and what role does it see itself playing in this transformation?
India's digitalization boom is unique, offering opportunities to leapfrog traditional structures. myTVS plans to harness telematics, data, AI, and algorithm-driven services to revolutionize vehicle servicing, maintenance, and sales. Learning from successful government initiatives, we aim to create a comprehensive digital platform. By bringing together various ecosystem players, including vehicle and parts manufacturers, myTVS intends to be at the forefront of this transformation.

What is myTVS' perspective on the changing aftermarket ecosystem, and what are the expectations from different stakeholders in this evolving landscape?
myTVS actively contributes to the aftermarket ecosystem's transformation, supporting industry initiatives and investing in connected technology. We believe in embracing transformation, adapting to evolving processes, and grooming the next generation to contribute meaningfully. As an incumbent, we see our role in adopting technology and fostering collaboration within the ecosystem to bring about meaningful change.

Can you elaborate on myTVS' strategic partnerships with leading brands such as Castrol?
The partnership with Castrol is strategic, extending beyond mere investment. It leverages Castrol's strong consumer brand and myTVS' reputation to reinforce confidence among consumers and the ecosystem. This partnership involves creating co-branded networks and offering high-quality lubricants, enhancing the overall customer experience. We also collaborate with key industry players like Mahle, Delphi, ZF, Valeo, Schafler, and Dana Group, providing solution-centric approaches, contributing to the overall transformation of the automotive aftermarket.

How prepared is myTVS for the evolving aftermarket landscape keeping in mind the rise of EVs?
EVs are transforming the traditional aftermarket landscape, necessitating more convenient touchpoints, potentially including home services. myTVS aims to remain adaptable to these changing technologies and service requirements. The concept of a traditional aftermarket may evolve into more of an after-sales service, wherein both traditional and EV manufacturers participate. Our focus remains on providing seamless services, whether for conventional vehicles or EVs, ensuring a consistent customer experience.

What's next for myTVS – what are your future targets and business goals?
One main goal of myTVS is to prove that there is an opportunity to establish an aftermarket digital platform that can be run profitably, achieve scale and most importantly, it can create livelihood for thousands of entrepreneurs by bringing them into the fold to get meaningful benefit and improve the credibility of the entire sector.
We would also like to organize the fragmented automotive aftermarket industry and provide a consistent, compliant, convenient, and connected service network. We aim to establish a comprehensive digital platform, leveraging our expertise and collaborations with various ecosystem players. By reaching these milestones, we aim to contribute significantly to the transformation of the automotive aftermarket industry in India.