This landmark is the beginning of the collaboration between both companies, whose objective is to provide the whole commercial network of Himoinsa with complete, reliable and professional diagnostics equipment.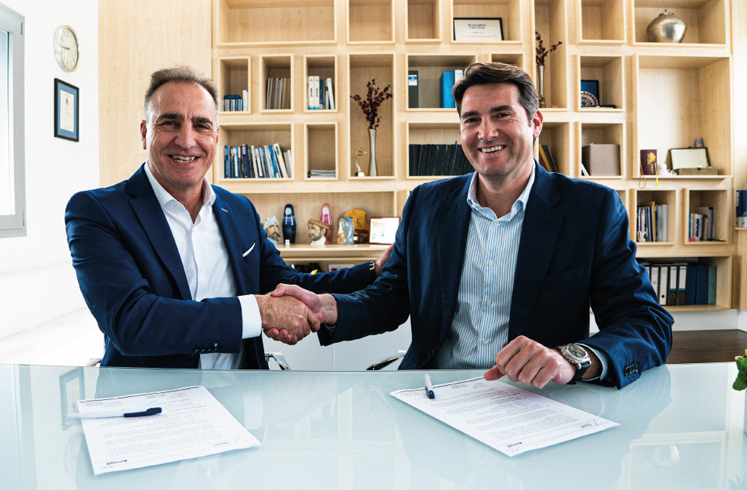 The Spanish multinational Cojali, manufacturer of components and leading company in the development of technology solutions such as advanced diagnostics, Jaltest Diagnostics, and Himoinsa, the international benchmark company in the design and manufacture of energy technology solutions, have announced the beginning of their technological alliance in the diagnostics field.
Both companies, well-known actors in their respective fields, combine forces by means of a customised advanced diagnostics tool to provide coverage to engines and electric systems, characteristic of Himoinsa, based on the know-how of Cojali.
This landmark lays the foundations of a long-term collaboration between both companies, that aim to explore new software and hardware development opportunities in the coming years, to provide their whole commercial network with complete and professional equipment.
"From Cojali, we are committed to Innovation and Development and that is what we offer our clients, thus helping them to adopt the best strategy for their business based on these two principles" states Cojali CEO, Venancio Alberca. "This, together with Himoinsa's great significant is why we are really pleased with this agreement, which will mean the beginning of a long way together."
For his part, President and CEO of Himoinsa, Francisco Gracia points out that "one of the main objectives of HIMOINSA is to guarantee an integral service for the clients. For this reason, the company works constantly to incorporate systems that can digitise processes and accelerate the support to the market. In this case, we will offer our commercial network an advanced diagnostics tool that will allow our clients to have greater autonomy and precision in the diagnostics of their HIMOINSA equipment", adds Francisco Gracia who values positively this technological alliance with Cojali.