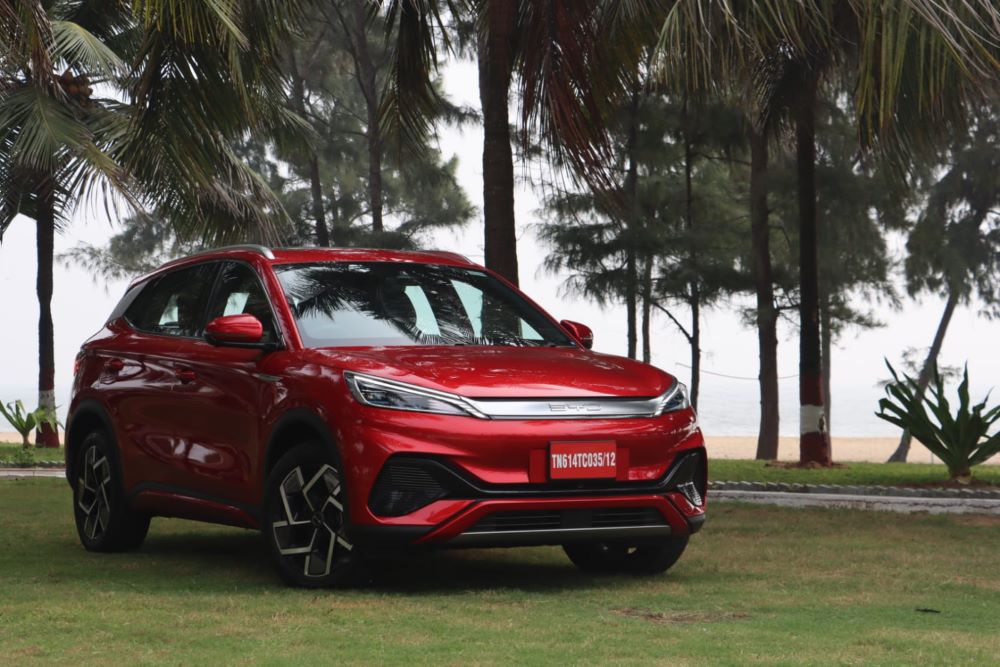 BYD India, a subsidiary of the world's leading New Energy Vehicles (NEV) manufacturer BYD, commemorated its first anniversary of the BYD ATTO 3 on 11th October. This milestone not only marks a year of accomplishments but also signifies 16 years of BYD's steadfast commitment to shaping a cleaner and greener future for all. 
This occasion celebrates a year of remarkable progress in promoting sustainable mobility solutions and advancing the cause of clean mobility in the region. Since its introduction to the Indian market in the year 2022, the ATTO 3 has rapidly ascended to become the one of BYD's best-passenger vehicles in multiple countries, including India, Singapore, New Zealand, Brazil, Thailand, Israel, and Sweden, among others and has garnered widespread acclaim for its exceptional performance, cutting-edge technology, and commitment to reducing carbon emissions. Today, the e-SUV has presence in over 50 countries and regions, reaching a significant milestone with the production of the 500,000th BYD ATTO 3, just 19 months after its launch.
Sanjay Gopalakrishnan, Senior Vice President of Electric Passenger Vehicle Business of BYD India said, "Here's to a year of triumphs, shared experiences, and the promise of a brighter, cleaner future ahead. We eagerly anticipate continuing this momentum, bringing our cutting-edge electric vehicles to even more people in India and across the world. We extend our heartfelt appreciation to our valued customers, partners, and stakeholders who have contributed to the success of the BYD ATTO 3 in India. The ATTO 3 exemplifies our dedication to providing innovative, high-quality electric vehicles that meet the evolving needs of our customers."
In celebration of BYD ATTO 3's first anniversary, a unique event titled "Parikrama of Prakriti" has been initiated—a distinctive drive that merges the essence of nature with cutting-edge automotive technology. This drive symbolises BYD ATTO 3's unwavering commitment to a sustainable future, blending technology seamlessly with a profound respect for the environment.
At the heart of the BYD ATTO 3 lies its electric powertrain, offering an impressive range and rapid charging capabilities. This not only ensures a seamless driving experience but also minimises the environmental footprint. BYD has set a new standard for environmentally conscious mobility, redefining the modern automotive landscape.
As the BYD ATTO 3 turns one, it marks a triumph for those who believe in the harmonious coexistence of technology and nature. The anniversary celebration is a testament to BYD's commitment to creating a sustainable and cleaner future.