The year 2020 turned out to be a juggernaut given that not only was it the year of BS-IV to BS-VI transition but also one when the corona virus brought the world's economy to a screeching halt. A N Sivaramakrishnan takes stock of all that has happened since the first rumblings of change began to take place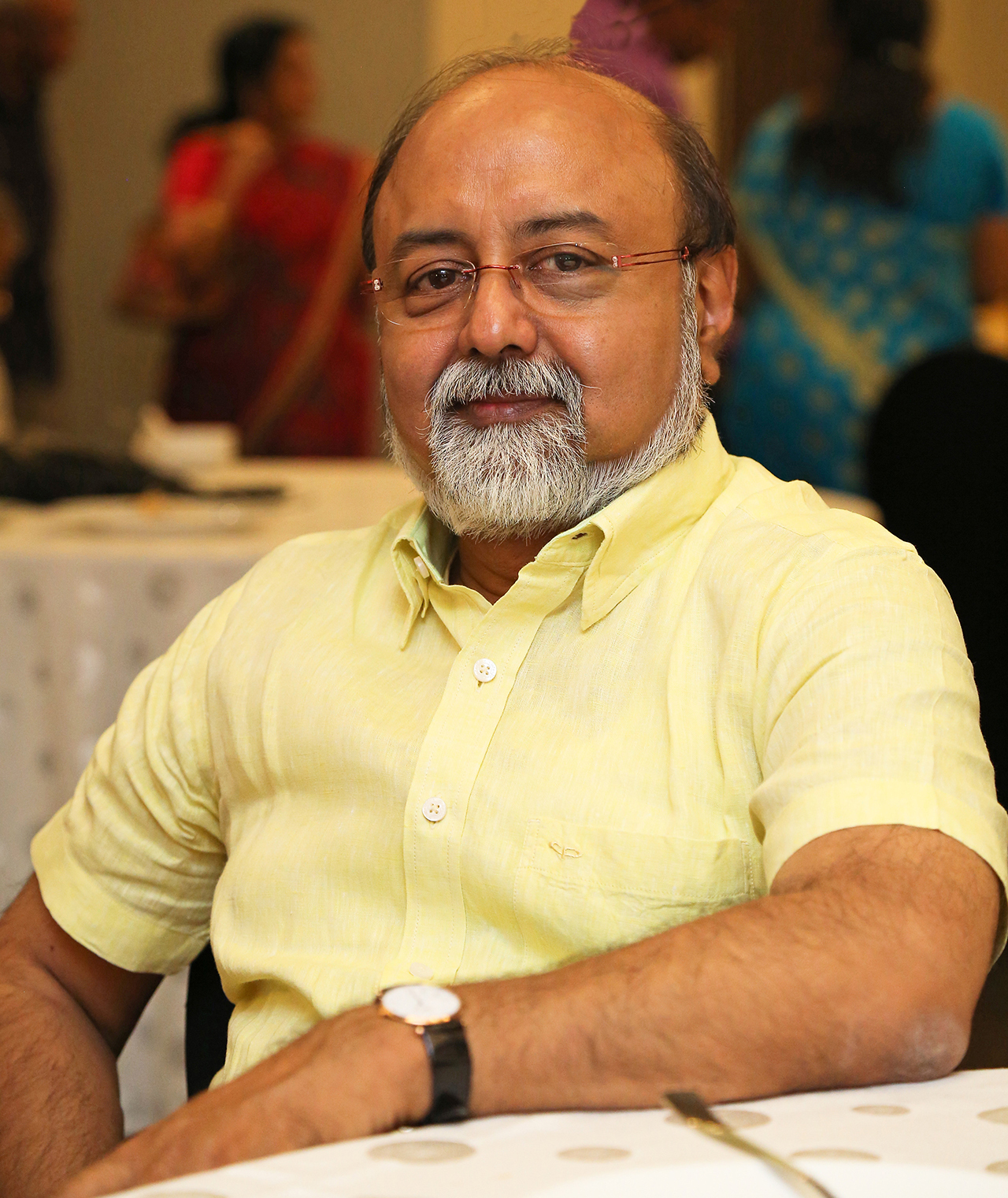 As I sit down to pen this article and reminisce on the year that passed by, I am caught in a whirlpool of emotions to say the least. In the four decades of association that I have had with the automotive industry in various capacities, there never has been a year so cathartic, never so heart-wrenching, and yet so challenging. The road that has been traversed in the past one year, nay two years, has been so undulating with twists and sharp U-turns that it would put any hill climb to shame! Yes, the year 2020 has been the year of BS-IV to BS-VI transition and of course the year of the corona virus pandemic. Let me pull back and begin at the beginning! For this one must go back to 2016.
Cranking the Engine of Change
The Government of India had commenced the process of defining emission norms for petrol engine in 1991 and diesel engine vehicles in 1992, followed by compulsory fitment of catalytic converters in petrol-driven cars in 1996. The equivalent of the Euro norms was Bharat Stage emission norms. First introduced in 2000, it called for moving from BS-III to BS-IV by April 1, 2017, BS-V by April 1, 2020 and BS-VI by April 1, 2024. The government announced in January 2016 that effective April 1, 2020 BS-VI would be applied across India for both petrol and diesel engines of all classes. This bold decision to crash timelines was taken as there was no change in fuel specifications between BS-V and BS-VI.
The government had cranked the engine of change! It was a decision which had a forceful impact on all the members of the automotive industry. On the government's side collaboration efforts between Ministry of Road Transport and Highways that notifies the emission norms and the Ministry of Petroleum and Natural Gas gathered pace. Parts and components manufacturers, OEMs and their channel partners started working together for the big change. For us – the channel partners – the year 2020 was a year of reckoning. To meet the BS-VI norms, the technology required was diesel particulate filter (DPF) and selective catalytic reduction (SCR).
Dealerships had to make changes in the infrastructure and make investments for:
• Changes in technical equipment such as scan tools and hand-held devices.
• Vehicle exhaust extraction system.
• Unique parts for the BS-VI norms-compliant engines.
• Re-skilling the technicians on the procedures of repair and maintenance of the technology-intensive engines.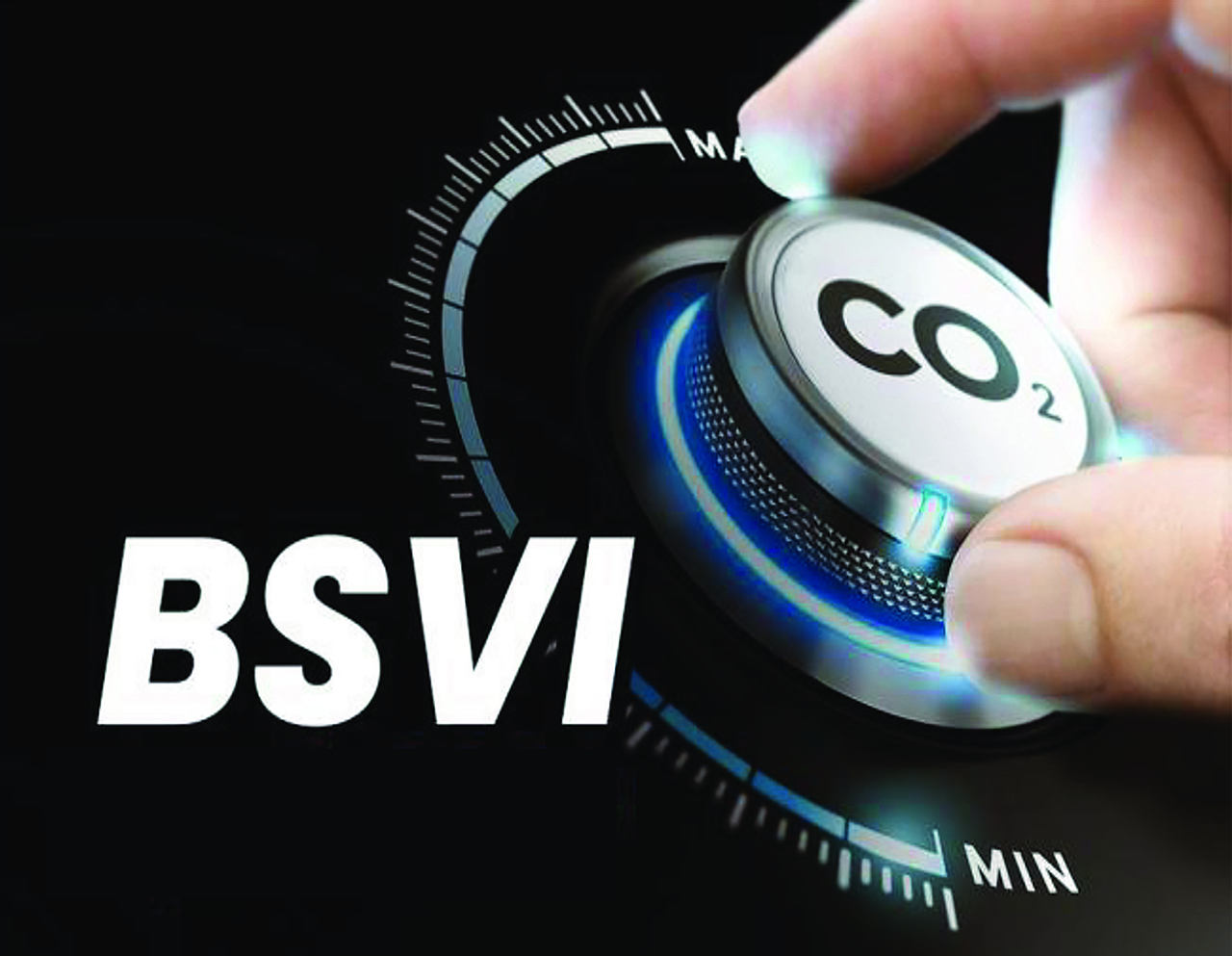 While some of these are routine in any model upgrade, the technology of onboard diagnostics with scan tools showing error codes and repairs after that was a shift from the yesteryears. Many OEMs and industry experts predicted that because of these technology changes the price of petrol cars would go up by Rs 50,000 and diesel cars by Rs 1 lakh while that of commercial vehicles by Rs 1.5 lakhs. As a result, the all-round expectation was that there would be a huge inflow of orders as customers wary of technology changes would prefer time-tested products – BS-IV. It was thus predicted that there would be considerable demand pick-up. Automotive experts coined a term for it – 'pre-buy'! The new mantra of every OEM for the FY 2019-20 was therefore pre-buy.
Flywheel Gains Momentum
Given such a scenario, OEMs increased production. Dealers and channel partners of two and three-wheelers, cars and commercial vehicles were asked to stock up for the exponential demand that was predicted to start anytime. They pumped enough in the pipeline so that dealers had three months' stocks by June 2019. Reasons such as good governance and a monsoon which had not disappointed were bandied by everyone connected with the industry to say that there never would be a year so great for sales in years to come. Expectations reached a crescendo! However, by mid-June, the bubble burst! It dawned on all stakeholders, OEMs, financiers and dealers that there was no case of pre-buy. The cylinders of the engine of change started to misfire.
Cylinder 1 Misfires
Unsold stock started to choke all the yards of dealers. Dealers, small and large, felt the need for adding more yards and security. Working capital required for the inventory had to be borrowed additionally and at higher costs. The holding cost increased.
Cylinder 2 Misfires
In 2018, Infrastructure Leasing and Financial Services, a systemically important non-deposit-accepting core investment NBFC went into a crisis. This resulted in scheduled banks tightening norms for lending and refinance to NBFCs. There followed a series of defaulters – Reliance Home Finance in February 2019, Reliance Commercial Finance in April 2019 and DHLF, a leading housing finance company, in June 2019. Come August 2019, mutual funds, a primary source of funds for NBFCs, restricted their exposure to NBFCs. Thus, higher cost of borrowing, deteriorating asset quality and increased risk aversion was enough for NBFCs to drop loan growth. Financing for customers, especially in the southern region where 60% of business is covered by them, completely lost power.
Cylinder 3 Misfires
In September 2019, the government was requested by all sections of the automotive industry for a reduction of GST rates by 10%. The Minister of Heavy Industries and Public Enterprises at the 60th annual convention of SIAM said that he would represent to the prime minister and finance minister an appeal for a temporary reduction in GST. However, very soon the news was out that the reduction request was denied. Automobile OEMs and dealers pressed the panic button. Inventory of more than three months in the channel and in the OEMs' stockyards had to be brought to zero before March 31, 2020, the deadline for stopping the sales of BS-IV vehicles.
Dealers faced the twin heat of lack of demand and rising costs and the fear of unsold stock which could bankrupt them. They therefore appealed through the Federation of Automobile Dealers Association (FADA). In November 2019, FADA presented the case to the Supreme Court on behalf of all dealers to sell and register the BS-IV vehicles that were left unsold across the country after March 31, 2020. The plank of the appeal was that many dealerships which operate at 3-5% of the cost of vehicle as gross margins would become financially defunct if they carried unsold paid stock beyond March 31, 2020. However, the Supreme Court rejected the appeal of the FADA for extension. Cylinder 3 thus lost power.
Cylinder 4 Misfires
With the deadline looming large and the cost of finished goods as inventory hanging like the sword of Damocles, dealers started a clearance sale! Yearend offers and special package pricing for vehicles became the new norm. Customers benefited and thus the stocks started moving out of the yards rapidly. And then the first case of corona virus was reported in Wuhan in China on December 31, 2019 and India on January 27, 2020 in Government General Hospital in Thrissur, Kerala. The world was seamless and Indians were now exhibiting globalisation and its outreach! Slowly and steadily the numbers increased, cumulating in the announcement of a lockdown. On March 24, the entire country came to a halt. Cylinder 4 lost power.
The engine of change which was expected to have a smooth run had completely stalled. Many OEMs and dealers rushed to take rearguard action. The sharp drop in number of vehicles sold and discounts offered was a knockout punch for many an automotive dealer. The financial year 2020-21 arrived quietly under lockdown conditions. Initially, lockdown was announced for 21 days but was then extended up to May 21. In June 2021, the government announced stage-wise opening of the lockdown and containment zones. BS-VI was yet to be launched across India by OEMs in commercial vehicles while some in two-wheelers and cars had already done it. In 2.5 months the lockdown brought business to a grinding halt.
Maintaining Business Continuity
Following this sequence of events, senior leaders of dealerships huddled over Microsoft teams working late into nights charting out:
• A vision and strategy for the remaining nine months of FY 2020-21.
• A plan to maintain business continuity through products, services and rationalizing of infrastructure and costs.
The first step was to assess the impact on dealership. Clearly, the loss areas were:
• Revenue loss due to lack of demand in sales.
• Revenue loss due to non-availability of BS-VI-compliant vehicles.
• Revenue loss in workshop due to lack of access by customers and employees due to isolation or containment zones.
• Managing the fixed costs – infrastructure, capital cost and manpower costs such as salary and travel.
Since the business was restarted only in July 2020 and we had a truncated year of nine months ahead, the imperatives included:
• A revenue strategy to maximise it in workshops as repair and maintenance of vehicles was clearly in demand from customers.
• Quickly develop products in service for the re-launch of business by operators in the CV sector.
• Manage customer and OEM expectations in sales.
• Rationalize the areas where we harbour costs and recalibrate the need.
Right-Sizing Costs for Business Continuity
A: Fish Where the Fish Is
A decision was taken to look at the footprint i.e. the depth and width of coverage of the dealership. This meant defining locations where our key live customers reside and which contribute to more than 80% of the revenue. Locations which were not a priority were closed. In the locations where continuity was desired it was an imperative to renegotiate the costs such as rent and get a rent increase holiday. Associated costs such as security, overtime and multiple shifts were scaled down in line with inventory.

B: Manage Human Capital
The first step was to reassess the staff and workforce required for the reduced workflow. Reduction and redeployment were done based on the skill and domain knowledge needed in the locations critical for business. Armed with the knowledge that as the year moves on to Q4 the need for people for a rapid scale-up, outsourcing and contract model was implemented for hiring of fresh teams.
C. Redefine Processes for Efficiency and Cost Reduction
Go Digital
Sales: With shared mobility coming down, the need for personal vehicles was felt. Work from home brought the need for furniture, IT equipment such as laptops, routers and mobile phones. Essential services had to be maintained and the CV industry moved in to fill the requirements. The purchase of cars and CVs commenced, albeit in low numbers. With minimum physical contact becoming a need to control the pandemic, face-to-face interactions moved to the virtual model. Sales pitches were done over Skype and Zoom calls. Makers of luxury cars such as Mercedes Benz moved sales on to an online platform aptly named 'Merc from Home'. Consumers armed with comparisons from the web narrowed down their choices and came to a dealer's showroom for final 'touch and feel' and then decide. Phygital i.e. physical plus digital was a big change in dealerships.
Service: Digitization was implemented in workshops. Starting from receiving the vehicle, activities like the opening of the job card and other processes of capturing the voice of the customer were done on hand-held devices. The need to sit in front of a reception desk was obviated. Receipt and progress on vehicle service were communicated over the mobile through SMS and social media platforms. Payments app came to the fore when it came to settlement of bills. The dealerships benefited by way of instant credit to the bank accounts and lesser cash in transit, leakages and reconciliations.
D. A Retake on Financial Costs
Ashok Khanna, former Group Head (Vehicle Loans), HDFC Bank, in his article of May 5, 2020 in the Economic Times, stated, "Implementing the relatively new concept of just-in-time (JIT) for dealers is the only solution in sight as it not only reduces the interest costs, the stockyard rental costs, insurance cost and security costs but in sum total it is also a very safe idea whose time to implement has duly come." This was prophetic in as much as OEMs implemented the made-to-order (MTO) concept. Since production constraints prevailed due to supply chain issues, many BS-VI cars and CV models were not available off the shelf. MTO was a booking system which helped in making payment by customer to dealer once the vehicle of choice arrived at the dealership. This has helped dealers control the working capital and trade advances required to keep the daily running of the dealership.
BS-VI: Engine of Growth
As a beginning, essential services i.e. movement of petroleum oil products, water, milk and food or grocery commenced in the CV sector. Construction and mining came to life next when the government released the tenders and orders for works to be executed. The cement industry came back to volumes. Moratorium for the EMI for the lockdown period helped those customers who had sought loan to tide over cash flow problems. As the economy started recovering and the GDP reached to pre-pandemic levels, sales volumes came back in Q4 of FY21. The year ahead – FY21-22 – looks exciting. BS-VI had truly arrived.
BS-IV to BS-VI: A Coronarian Conundrum Solved?
To the uninitiated, the change is a just a movement of the 'I' in the left to the right of the 'V'. But for those in the know-how, it has been a movement and churn of tremendous impact in the lives of dealers. It meant first moving the needle from thousands of vehicles in the inventory of BS-IV to zero by March 31, 2020. It also meant increasing the knowledge and skills of the human capital by 50%. Those who operate dealerships as owners or as professionals understand how the past two financial years have impacted them emotionally and financially. This is best depicted when one runs an eye over the data given below.
If the year 2019-20 was energy-sapping by way of high stakes, of trying to shore up the topline by minimising discounts and holding costs while at the same time jettisoning the stocks built up assiduously for a big bang pre-buy, the year 2020-21 is best described as one of deep revelation. Many a dealer realised why financial prudence is the core of running a dealership. It meant taking a sharp look at capital invested and employed in the dealership. ROCE is the buzzword from now on. One cannot let the eye off the ball, be it topline or costs. This capital-intensive game must be played by not running up debts.
OEMs on their part should support the dealers in ensuring their financial wellbeing. Vaccination is the route to avoid another pandemic. Similarly, OEMs must help dealers earn a fixed net margin i.e. gross margin after the interest costs if they desire a healthy partner. For only a healthy dealer can be the extended arm of the OEM and deliver customer satisfaction which will entrench the customer, for otherwise the entrance to the dealership is just yet another revolving door!
A N Sivaramakrishnan FIE is a chartered engineer and an alumnus of Delhi College of Engineering and a post-graduate from XLRI, Jamshedpur. He has worked in blue chip organisations such as Ashok Leyland, Force Motors, TAFE, Cholamandalm Finance Ltd., OTE Muscat- ISUZU Trucks and Sonalika Tractors. Currently he is Head of Business at TVS and Sons (P) Ltd., a large area dealer for Ashok Leyland's CV products.
Note: The views expressed are in his personal capacity and do not purport to be the views of the organisation that he works for.