Bridgestone India today inaugurated the Bridgestone Sarthi Support Centre and Jijau clinic at Nigdi, Pune in collaboration with the Pimpri Chinchwad Municipal Corporation. Named after Bridgestone India's flagship project on Road Safety and Skilling "Sarthi" for drivers, the centre is focused on their physical, mental, and behavioral health, guidance, counselling and awareness around critical issues impacting the community such as Road Safety, alcohol and substance abuse awareness sessions, HIV/AIDS and STD Awareness sessions and counselling around work-life balance The Centre will also hold regular interactive sessions with drivers to instill and boost self-confidence amongst the community members.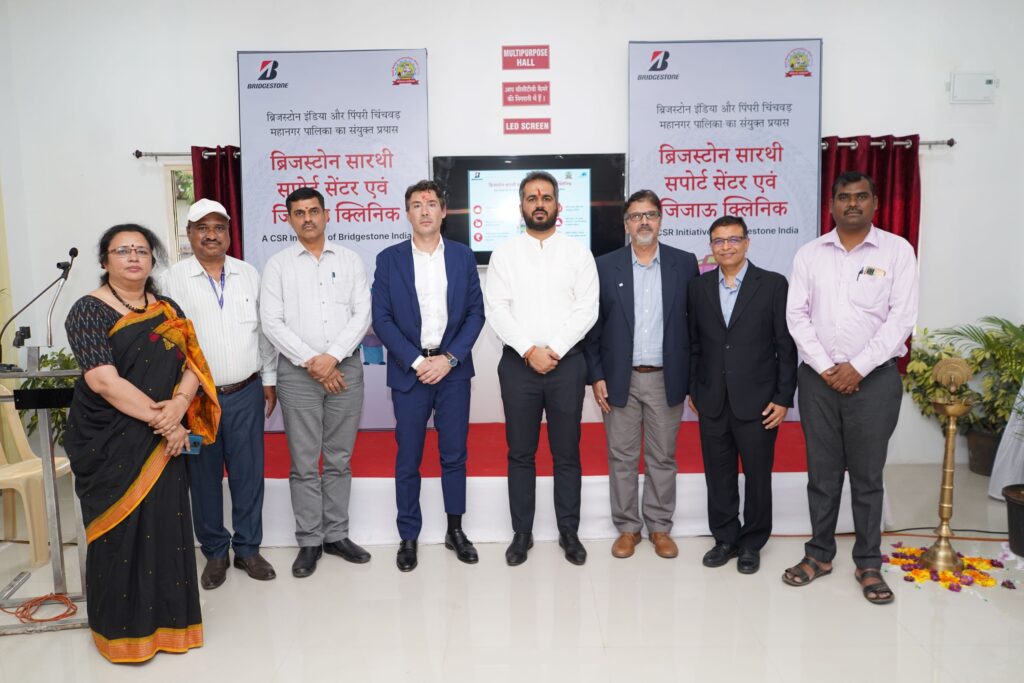 Strategically based in the transportation hub of Pune, the centre is readily accessible to the trucking community and aims at their overall wellbeing. Presently the Centre can cater to the needs of 300-400 truckers a day. The Centre will also impart basic training in truck mechanics.
PCMC, apart from providing space and civil support, has also extended referrals for nearby hospitals for secondary and tertiary healthcare. After the initial 3 years, the health care services will be managed by PCMC through their Jijau Clinics.
Nirman Organization, a Pune based NGO is the implementing partner, possessing a rich experience of working with unorganized sectors.
"We constantly endeavor to improve lives in the mobility sector through our various programs. The trucking community is an important pillar of this sector, supporting the growth of our economy. While performing their duties, often their own needs of mental and physical wellbeing are unmet. This support centre is our attempt to provide an avenue for them to find solutions and guidance, thus also making their journeys on road safer. We are grateful to PCMC for extending their support for the center." said Stefano Sanchini, Managing Director, Bridgestone India.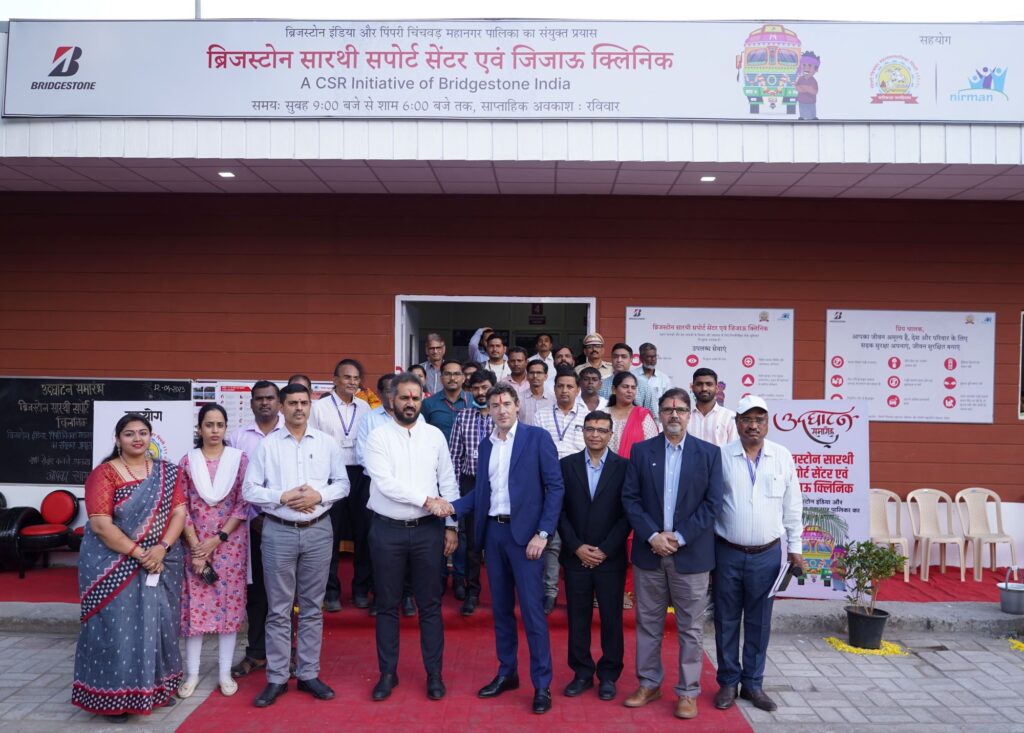 Based on the feedback and impact of this pilot project, Bridgestone plans to expand this initiative to four Sarthi support centres in the next two years.
Bridgestone Sarthi Support Center and Jijau clinic can conduct basic health and eye check-ups and has the facility of a recovery room. The Centre will also have counselling and education facilities in Alcohol and Substance Abuse and Awareness, HIV AIDS and STD Awareness and will conduct sessions to improve and ease mental health, confidence of truckers.
The Centre was inaugurated by Mr. Shekar Singh (IAS) Commissioner, PCMC and Stefano Sanchini, Managing Director, Bridgestone India.
Bridgestone India's flagship project Sarthi has touched the lives of over 12000 truckers and drivers through various initiatives like training and development initiative, road safety programs, healthcare and vision care program as well as COVID relief and rehabilitation initiatives.