Taking the challenges imposed by the pandemic head on, Automechanika Shanghai 2020 demonstrated the workings of a hybrid event to unlock global automotive development
A few weeks on from wrapping up the 16th edition of Automechanika Shanghai 2020, which took place from December 2-5, 2020, organisers, exhibitors and visitors reflect upon the show's efforts to reconnect the automotive ecosystem. Numerous parties across the global supply chain complimented its innovative hybrid format, which virtually transported players to the National Exhibition and Convention Center, Shanghai. Feedback from participants continued to convey strong optimism for a resilient bounce-back in the market.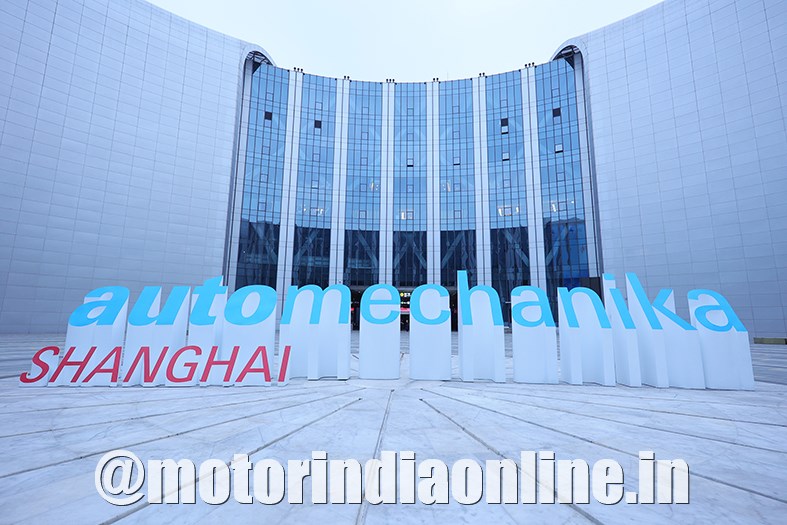 Commenting about the trade event, Fiona Chiew, Deputy General Manager, Messe Frankfurt (HK) Ltd., said: "This edition of Automechanika Shanghai was very rewarding. Our biggest ambition was to unite both overseas and domestic players in the industry in the face of the pandemic, and I firmly believe we succeeded. AMS Live was a critical part of the show's infrastructure to accomplish this goal as it promoted business exchange and networking, as well as captured a true sense of activities around the fairground. I look forward to seeing how we can continue this momentum in 2021."
Navigating a Dynamic Automotive Ecosystem
This year, Automechanika Shanghai continued to draw upon its progressive concept of an automotive ecosystem. The 2020 edition zeroed in on creating a more inclusive fair by highlighting collaborative opportunities across various sectors. New and returning exhibitors included the likes of ACHR, APG, Arnott Air Suspension, Bangbang, Baumann Springs, Brembo, Carzone, CRRC, DeVilbiss, Dong Feng, EAE, ENI, Ford Motor China, Foton, FUCHS, GSP, Hengst, Jauto, Launch, LIQUI MOLY, Lucas, Mahle, Michelin Lifestyle, MP Concepts, Riyong-JEA, SAIC MOTOR, SATA, SOGREAT, SONAX, TEIN, Toyota Tsusho, VIE, Wanxiang, Zhongmou and Zynp Group.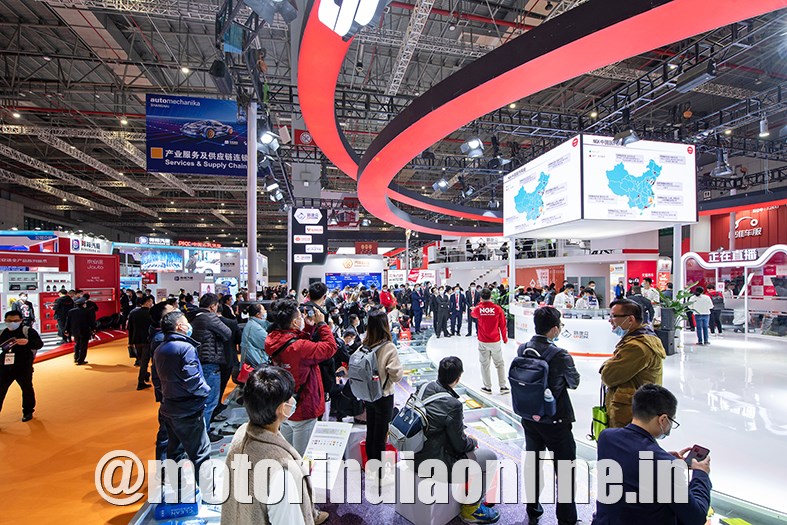 Further to this, 'Parts and Components, Tomorrow's Service and Mobility and Electronics and Connectivity' spotlighted interrelated technologies and trends brought forward by greater digitalization in the supply chain. Tomorrow's Service and Mobility maintained its position as an incubation and innovation hub by attracting a number of first-time exhibitors as well as 30 start-ups in the ICVIC innovation zone, research institutes, associations and more. Exhibitors highlighted some of the most cutting-edge breakthroughs in digital and material advancement shaping the future car.
Elsewhere, 'Diagnostics and Repair, Body and Paint, Accessories, Customising and REIFEN (Tyres and Wheels)' amplified the rising aftermarket and various business models that integrate areas of digitalization, personalisation, safety, car care, workshop technologies, and more. On top of this, the services and supply chain zone accentuated new integrated systems drawing upon the evolving distribution networks and internet-based business practices. It collected a number of chain stores, data management and e-commerce platforms, together with automotive finance, insurance and talent acquisition firms.
Buyers also enjoyed the heightened selection of commercial vehicle-related exhibitors with over 50% of the booths displaying truck competence. This rising segment at the show clearly reflected the growing desire to expand the logistics industry along key transport channels around Asia. In addition to the leading industry players, over 40 provincial and municipal trade organisations and industry associations recognised the key benefits of utilising the show's stage. Under the backdrop of the newly introduced 'dual circulation' policy, it was an ideal environment for the local pavilions to expand the participating companies' business networks in the international and domestic markets.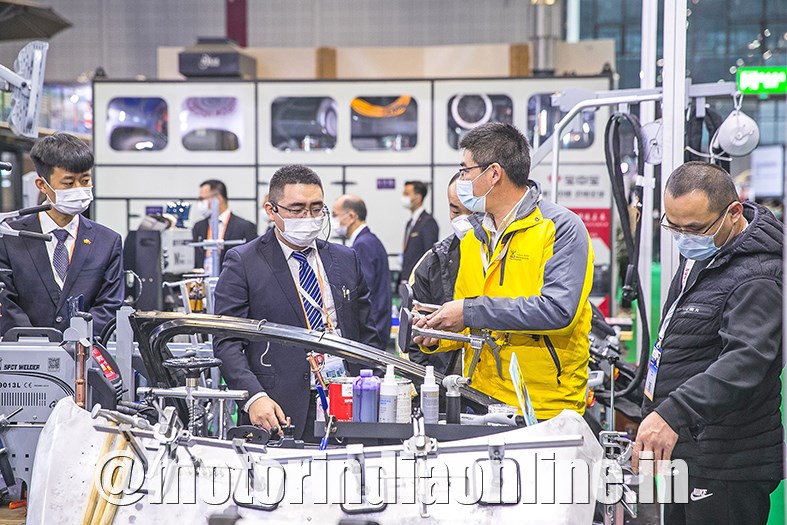 Accordingly, domestic players recognised the show's efforts to promote the 'inner circulation', while overseas buyers found a broader variety of products and services from local companies. Cheng Yongshun, Vice President of China National Machinery Industry International, noted: "This year, the pandemic accelerated the evolution of the automotive parts' supply chain and Automechanika Shanghai was there to help the industry grasp the opportunities in commercial rebound and domestic demand. Its heightened digital services also emphasised the interactivity of the internet, reflecting its general day-to-day integration in people's behaviour. These key trends will thereby continue to transform the industry with respect to upgrades in the consumer market, local manufacturing capabilities and further opening up of the market."
Integration of AMS Live
One of the show's greatest responses to tackle the obstacles met by the pandemic was transforming the event into a hybrid format. Through its new platform, AMS Live, onsite attendees noted the inclusion of live streamed activities, new areas like the 'Hybrid and Trade Promotion' zone and broadcasting studios around the fairground, as well as onsite-to-online fringe events. Crossing over into this digital realm, overseas buyers also enjoyed online services as an extension of the physical fair to replicate onsite sourcing experiences. Product showcases, one-to-one business matching, scheduling and agenda setting options were, therefore, a welcomed substitute of face-to-face interactions.
—
Automechanika Shanghai 2020 – Key Stats
• Onsite visitors: 79,863
• Exhibitors: 3,845
• Scale: 2,80,000 sq. metres
• Online visits (in terms of page views) through AMS Live: 5,78,000 from 150 countries and regions
• 652 pre-arranged online and onsite business matching appointments
• 62 fringe events
• 49 hybrid programmes broadcast on AMS Live