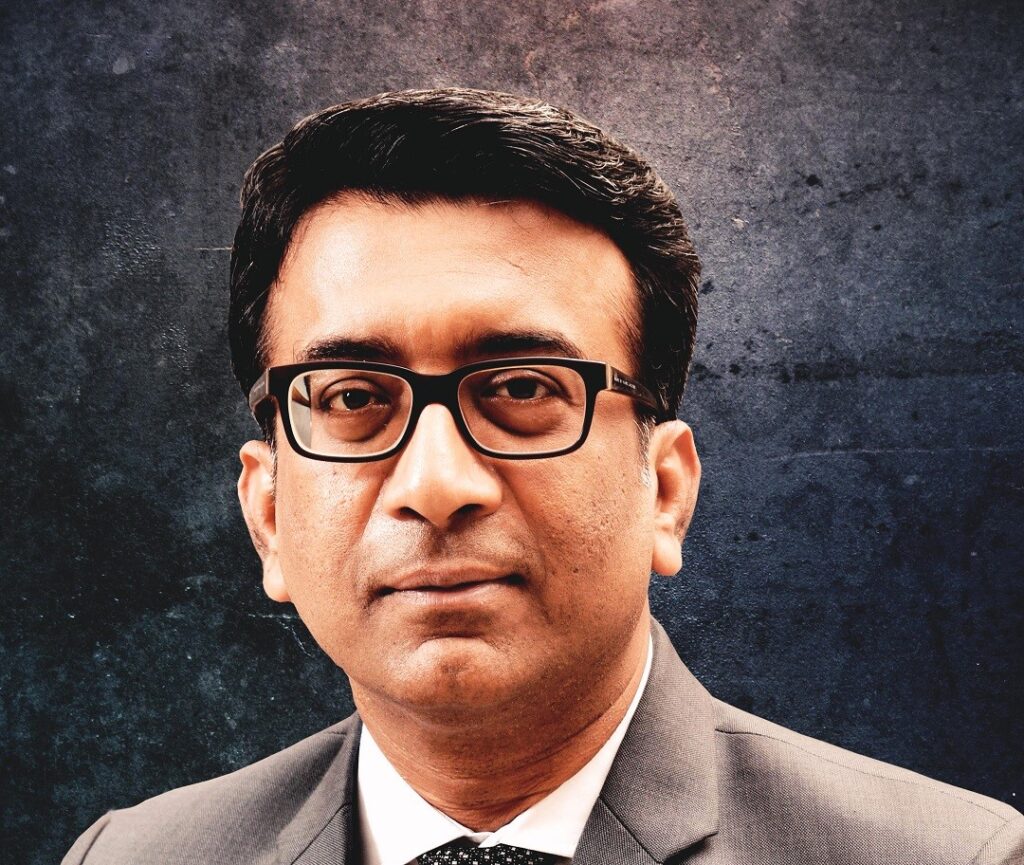 The Federation of Automobile Dealers Associations (FADA) has released Vehicle Retail Data for August 2023. During the month, the automotive retail sector exhibited a strong year-over-year (YoY) growth of 9%, though slightly lower than previously reported figures. This uptick was consistent across multiple vehicle categories, with a 6% increase in 2-wheelers (2W), a 6.5% increase in passenger vehicles (PV), a 14% rise in tractors (Trac), and a 3% increase in commercial vehicles (CV). Sequentially, the industry saw a 3% growth in total auto retail sales, although the tractor segment experienced a substantial 19% contraction.
When evaluated against pre-pandemic metrics, the overall retail landscape exhibited a modest 1% growth, signalling nascent signs of recovery. Despite this, the 2W category remains subdued but shows reduced weakness at -11%, indicating gradual improvement in rural markets.
The 3-wheel (3W) segment not only maintained its momentum but set consecutive all-time high retail records. Sales for August reached 99,907 units, marking a staggering 66% YoY and 6% month-over-month growth.
Significantly, inventory levels for PV have surpassed the 60-day threshold, establishing an all-time high even before the onset of the 42-day festive period.
Reuters reports that India is poised to experience its lowest monsoon levels in eight years, raising concerns over soil moisture and the impact on winter crops. These meteorological factors are expected to influence rural demand during the pivotal Navratri-Diwali period.
Although the dealership network is buoyed by optimistic sentiment, FADA adopts a cautious stance in view of the suboptimal rainfall, which could potentially affect the forthcoming festive season.
Reflecting on the sales figures, FADA President Manish Raj Singhania said, "Auto Retail in August witnessed a promising 9% YoY growth, maintaining momentum similar to the preceding month. Concurrently, a 3% MoM uptick suggests a reversal in short-term trends.
On a YoY basis, comprehensive growth was observed across multiple segments: 2W at 6%, 3W at 66%, PV at 6.5%, Trac at 14%, and CV at 3%. During MoM, all segments experienced growth, with the exception of tractors, which saw a 19% decline. When compared against pre-COVID benchmarks, the auto retail sector indicated a modest 0.8% improvement, led by 2Ws recouping lost ground and mitigating the 11% de-growth.
Notably, 3W sales reached a historic high in August, registering 99,907 units—a YoY increase of 66% and a MoM surge of 6%, thereby eclipsing July 2023's record of 94,148 units.
Within the 2W segment, the Indian market displayed a complex yet steady landscape. Despite positive growth, consumer sentiment remained ambivalent, impacting conversion rates and intensifying competition among key players.
The CV sector revealed a multi-faceted scenario: despite headwinds such as sluggish cargo movement, verticals like cement, iron ore, and coal exhibited robust demand. As the festive season approaches, indicators suggest a market recovery, reinforced by priority supply scheduling and a resurgence in travel-related sales. Aggressive promotional initiatives and enhanced customer sentiment further support this optimistic outlook.
In the PV arena, improved vehicle supply, bolstered by expanded customer schemes, has maintained positive market dynamics. Despite such advances, supply chain bottlenecks persist, particularly in timely deliveries. The market has responded favorably to the introduction of new hybrid and CNG models; however, a constrained product range in popular segments, such as mid-size SUVs, continues to limit overall potential. It is alarming that inventory levels have exceeded a 60-day supply for the first time, even before the onset of the Navratri-Diwali festivities—a trend that necessitates vigilant monitoring by PV OEMs."
Near-Term Outlook
As the Indian automobile industry enters September, the outlook remains cautiously optimistic, shaped by a multitude of factors that vary across vehicle segments. The onset of the festive season, beginning with Onam, has uplifted market mood, improved liquidity, and eased earlier bottlenecks in the supply chain across all categories.
In the 2W market, while a broader range of models is now available, subdued rural demand due to insufficient rainfall could temper sales growth. For CVs, although bulk deals and the favorable timing of the construction season in September add to the optimism, the real sales momentum is anticipated to pick up during the Navratri and Deepawali festivals following the Shraadh period. The PV market offers a mixed bag: new product launches and better stock availability are positive signs, but high customer discount expectations and the impact of the Shraadh period may act as small speed bumps.
After a prolonged period of stagnation, rural demand is showing signs of a positive resurgence. However, this recovery remains tenuous, contingent on the performance of the final phase of the monsoon season. Lack of sufficient rainfall could precipitate a rise in inflation, adversely affecting consumer purchasing power and diminishing demand. This meteorological shortfall would not only jeopardize the yield of the ongoing kharif crops but also cast a shadow on the subsequent sowing season for rabi crops. Such developments would be particularly inopportune as they would coincide with the peak of India's festive season, notably Navratri and Deepawali, traditionally periods of heightened consumer activity.
Key Findings from FADA Online Members Survey
Inventory at the end of Aug'23

Average inventory for Passenger Vehicles ranges from 58-63 days

Average inventory for Two – Wheelers ranges from 23-25 days
Expectation from September
All India Vehicle Retail Data for Aug'23
| | | | | | |
| --- | --- | --- | --- | --- | --- |
| CATEGORY | AUG'23 | AUG'22 | YoY % | JULY'23 | MoM % |
| 2W | 12,54,444 | 11,80,230 | 6.29% | 12,28,139 | 2.14% |
| 3W | 99,907 | 60,132 | 66.15% | 94,148 | 6.12% |
| E-RICKSHAW(P) | 46,174 | 29,274 | 57.73% | 43,529 | 6.08% |
| E-RICKSHAW WITH CART (G) | 3,095 | 1,446 | 114.04% | 2,773 | 11.61% |
| THREE WHEELER (GOODS) | 9,060 | 6,450 | 40.47% | 9,010 | 0.55% |
| THREE WHEELER (PASSENGER) | 41,482 | 22,907 | 81.09% | 38,761 | 7.02% |
| THREE WHEELER (PERSONAL) | 96 | 55 | 74.55% | 75 | 28.00% |
| PV | 3,15,153 | 2,95,842 | 6.53% | 2,84,064 | 10.94% |
| TRAC | 73,849 | 65,018 | 13.58% | 90,765 | -18.64% |
| CV | 75,294 | 72,940 | 3.23% | 73,065 | 3.05% |
| LCV | 43,929 | 45,403 | -3.25% | 43,236 | 1.60% |
| MCV | 5,895 | 5,119 | 15.16% | 6,182 | -4.64% |
| HCV | 22,137 | 20,713 | 6.87% | 20,581 | 7.56% |
| Others | 3,333 | 1,705 | 95.48% | 3,066 | 8.71% |
| Total | 18,18,647 | 16,74,162 | 8.63% | 17,70,181 | 2.74% |
| | | | | |
| --- | --- | --- | --- | --- |
| Commercial Vehicle OEM | AUG'23 | Market Share (%) AUG'23 | AUG'22 | Market Share (%) AUG'22 |
| TATA MOTORS LTD | 27,483 | 36.50% | 29,107 | 39.91% |
| MAHINDRA & MAHINDRA LIMITED | 19,168 | 25.46% | 17,482 | 23.97% |
| ASHOK LEYLAND LTD | 11,297 | 15.00% | 11,292 | 15.48% |
| VE COMMERCIAL VEHICLES LTD | 5,483 | 7.28% | 4,603 | 6.31% |
| MARUTI SUZUKI INDIA LTD | 3,250 | 4.32% | 2,792 | 3.83% |
| DAIMLER INDIA COMMERCIAL VEHICLES PVT. LTD | 1,492 | 1.98% | 1,006 | 1.38% |
| FORCE MOTORS LIMITED, A FIRODIA ENTERPRISE | 1,481 | 1.97% | 1,298 | 1.78% |
| SML ISUZU LTD | 895 | 1.19% | 862 | 1.18% |
| Others | 4,745 | 6.30% | 4,498 | 6.17% |
| Total | 75,294 | 100.00% | 72,940 | 100.00% |