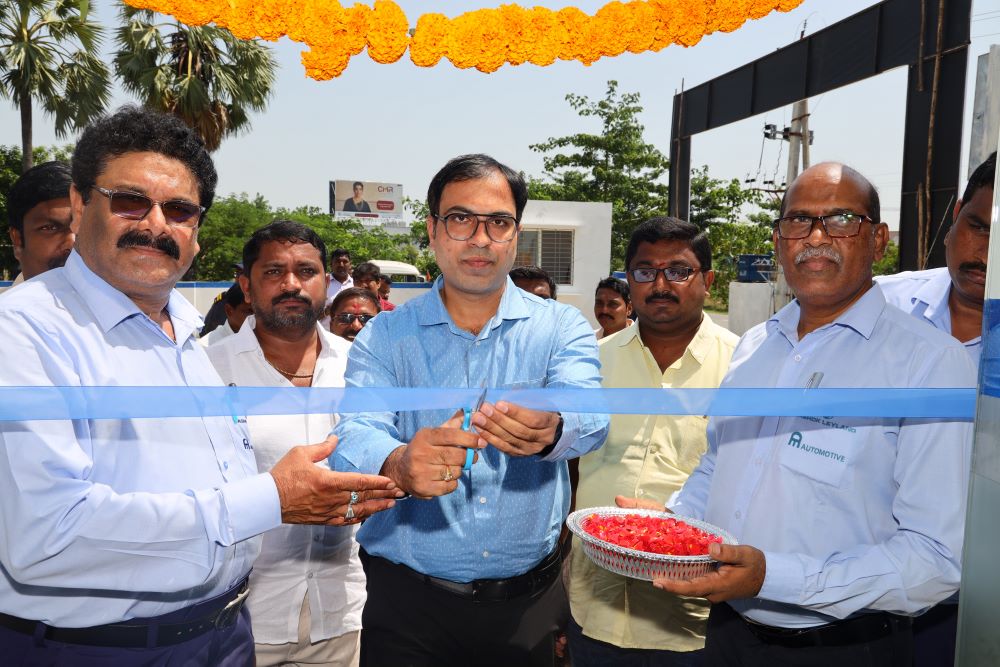 Automotive Manufacturer's today inaugurated their State of the Art service facility at Paloncha, Telangana. Automotive is one of the largest dealers of Ashok Leyland with an extensive network of 105 service touch points spanning six states including Andhra Pradesh, Telangana, Maharashtra, Karnataka, Chhattisgarh, and Uttar Pradesh, Automotive Manufacturers continues its commitment of providing exceptional reach & service to customers across the region.
Strategically situated on NH-30, this facility serves as a vital junction connecting all Northern Western states. The decision to establish this workshop was influenced by the increased volumes and customer requirement of various vehicle segments and concentration of Coal Mining, Iron Manufacturing and concentration of Big Business Conglomerates like SCCL, ITC, Sponge Iron and KTPS, in Paloncha and its surrounding areas, particularly tippers, haulage Vehicles, Tourist Buses and ICV goods vehicles, with a view to maximize on road time and to increase productivity/profitability of our valued customers. Furthermore, it serves as a pivotal stop for vehicles en-route from major states such as Chhattisgarh, Orissa & Andhra Pradesh, offering maintenance services, 24×7 Breakdown Assistance and Ad Blue availability. Ultimate motto for locating this service facility is to keep the customer happy and giving confidence by assuring "Koi Manzil Door Nahin".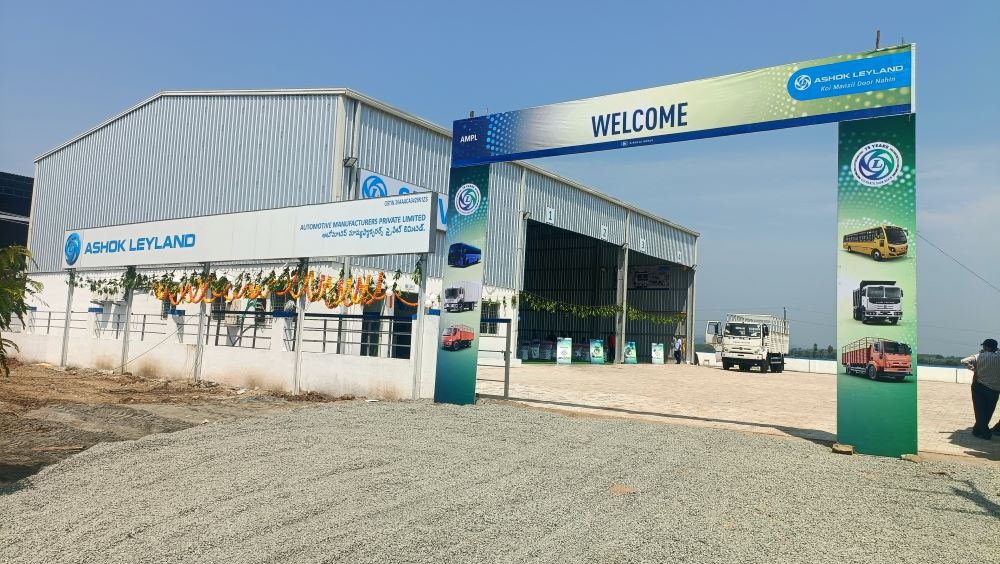 Speaking on the occasion Mr. Rajiv Sanghvi, Executive Director, Automotive Manufacturer's said "We are delighted to inaugurate the new State of The Art Ashok Leyland service facility today in Paloncha of Bhadradri Kothagudem District. With the Best In Class products of Ashok Leyland coupled with our understanding of the customer needs we endeavour to provide Best in Class ownership experience for our customers."
The facility which spans about 20,000 sft. features 4 state-of-the-art service bays equipped with advanced tools and equipment's handled and operated by a team of highly trained mechanics. This facility stands as the largest commercial vehicle workshop in Paloncha of Bhadradri Kothagudem District of Telangana State.