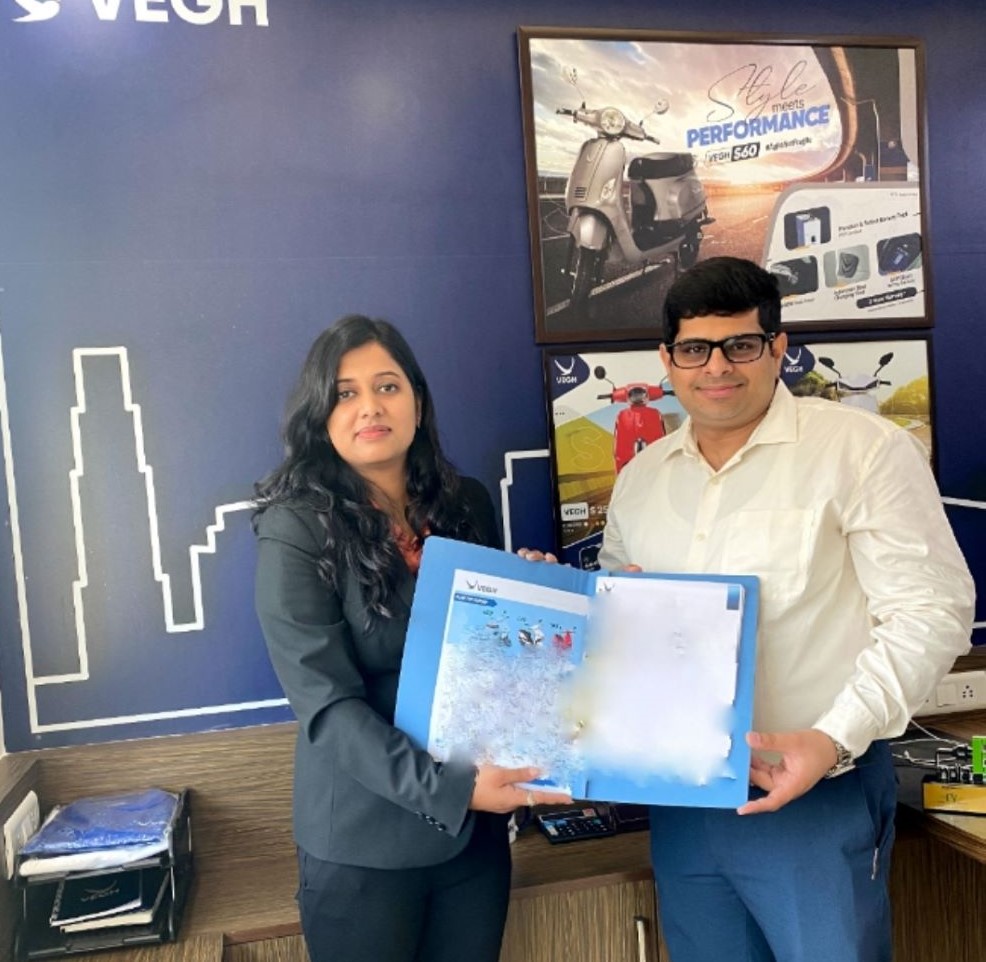 Vegh Automobiles, an emerging manufacturer of electric scooters, has announced the launch of 24X7 Roadside Assistance (RSA) facility for electric two-wheelers. This new service will be provided to every Vegh customer, regardless of the model they own. For the same Vegh has partnered with Global Assure, a leading RSA provider which has an extensive network of service providers and technicians across the country.
The RSA is a comprehensive and dedicated service that ensures riders can enjoy their EV journeys with complete confidence, knowing that support is just a phone call away. The support team is available 24/7, 365 days a year, ready to assist all new EV riders anytime, across the 14 states of India where Vegh currently has its service and partner network.
Ms. Pragya Goyal, Co-founder & CEO, Vegh Automobiles said: "We're excited to launch India's first 24/7 Roadside Assistance program for electric two-wheelers, reinforcing our commitment to EV riders' peace of mind and sustainable transportation. Our aim is to make electric two-wheelers a more attractive option for Indian consumers, believing in their potential to reduce India's carbon footprint.
We also recognize that there are some unique challenges associated with owning and operating an electric vehicle. Vegh's 24/7 Roadside Assistance program is designed to address these challenges and make it easier for people to switch to electric two-wheelers.
The RSA facility is equipped with a diverse number of features, including towing, flat tyre support, tyre change, minor repair, arrangement of spare keys, breakdown support over the phone, extraction or removal of vehicles, Taxi benefit on chargeable basis, map guidance, and hotel accommodation assistance. With a single phone call, riders can access a team of skilled technicians and service providers who are ready to help with any roadside emergency, day or night.