Firing on all cylinders with multi-pronged growth strategy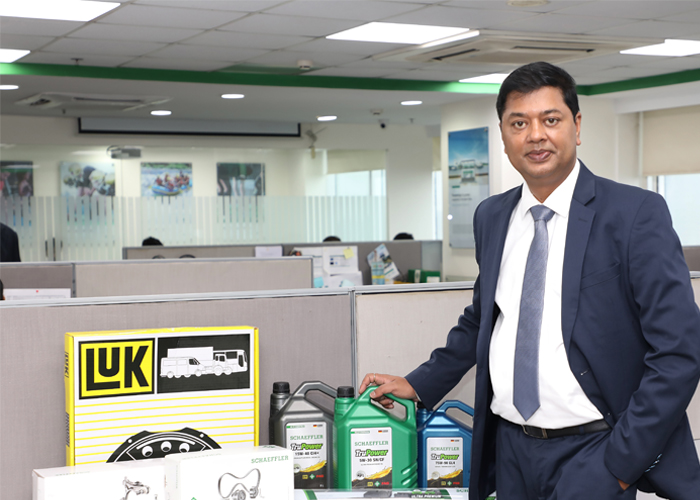 Global and industrial supplier Schaeffler Group celebrated its 75th anniversary of progress, technological innovation and economic success in November 2021. Today, Schaeffler Group employs more than 83,900 employees at around 200 locations across 50+ countries worldwide. In India, brand Schaeffler has a significant presence with four plants and 7 sales offices offering a portfolio of three major widely known brands – FAG, INA and LuK.  Today, the automotive aftermarket division of Schaeffler India has close to 1,800+ SKUs in its portfolio with strong presence in around 125 cities across India.
With innovative technologies, products and services, the company is a reliable partner for making motion and mobility more efficient, intelligent and sustainable.
Indian Presence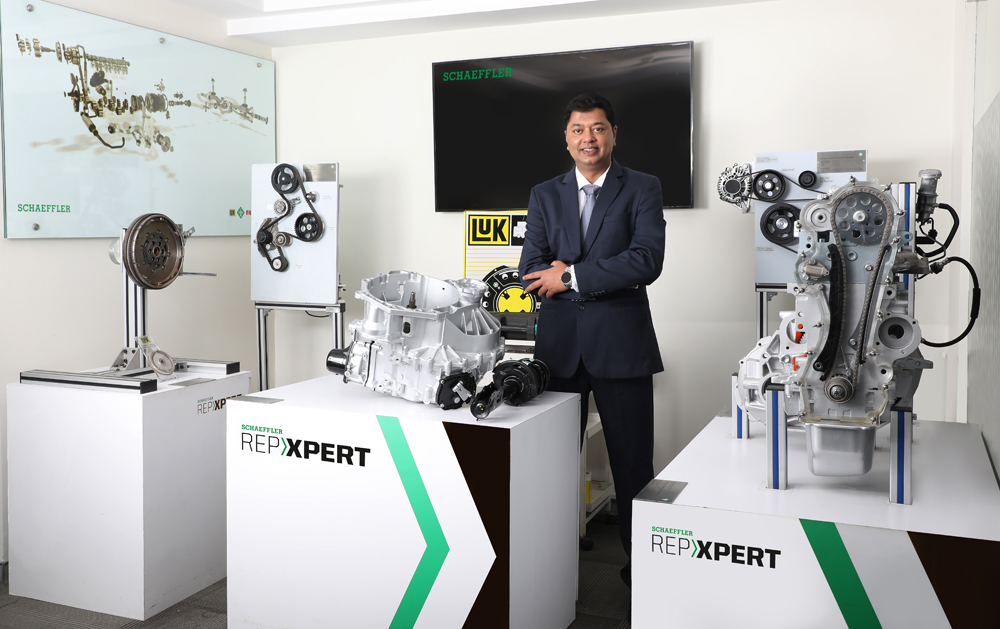 In April 2022, Schaeffler Group completed 60 years of operations in the Indian subcontinent. These six decades have been of growth, innovation and expansion and the company is determined to further drive all of those and more in the coming years. Schaeffler India provides innovative technologies, products and services to make mobility efficient, intelligent, and sustainable. Today, the company is a partner of choice for India's biggest original equipment manufacturers (OEMs), new-age players, and retail customers. It brings reliable offerings and solutions across the three segments of industrial, automotive technologies and automotive aftermarket.
The automotive aftermarket division is responsible for the spare parts' business of the organisation and delivers innovative repair solutions meeting the highest quality standards. The three brands – LuK, INA and FAG – offer clutch release systems, engine and transmission applications, as well as chassis applications. Schaeffler TruPower, a project initiated and executed completely in India, has become a leading brand in a short span of time. The company has launched a wide range of high-tech automotive lubricants under the Schaeffler TruPower brand to lead automotive innovation and keeping industry in motion.  It has received a phenomenal response and is consequently reflected in the sales figures, online ratings and the channel feedback.
After the highly successful launch of its lubricants' range, the company has recently launched a premium range of wiper blades under this brand. "We proactively work to understand our customers' needs and launch products that create long-term value for them. We will continue our concentration to diversify our portfolio and are working to increase our market share for HCV and LCV segments. We are capturing the growth opportunities with a focus on service-level improvement across our network and creating a comprehensive virtual presence.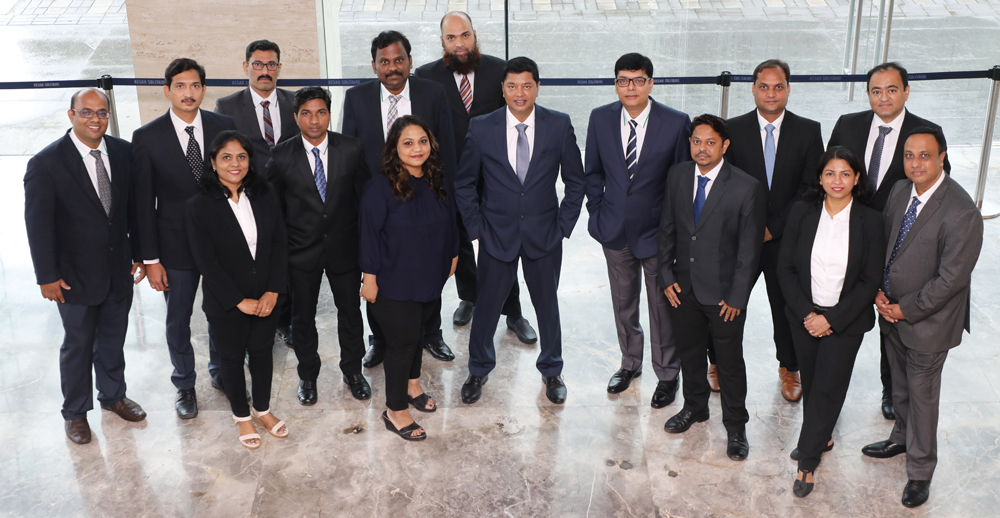 Path of Progress
Schaeffler India crossed a turnover of Rs. 5,600+ crore in 2021 and the automotive aftermarket division contributed a historic figure of Rs. 500+ crore. Commenting on this achievement, Debasish Satpathy, President – Automotive Aftermarket Division, said: "The year 2021 was exceptionally good for the aftermarket business as we could strengthen our leadership position by beating the industry's average growth with a significant margin. Our revenue crossed Rs 500 crore and this success is the product of our team's relentless efforts and strong customer base. Our strategic focus on product diversification and expanding our transmission segment, based on our gap analysis and purchase behaviour, has aided this growth. The new products, especially in the commercial vehicle segment, have been receiving excellent reviews and gaining traction in the previously untapped semi-urban areas. We continue to digitally and physically expand our pan-India reach by addressing gaps in distribution footprints, wherever necessary."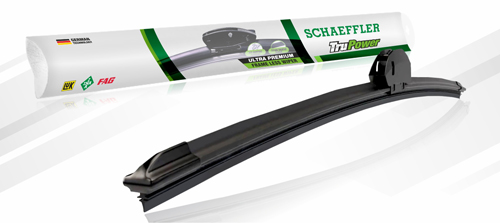 "The external environment has been favourable during the year in terms of the surging used car sales or the retrofitting of BS VI-compliant clutches in commercial vehicles. Going forward, we see the environment supporting this growth momentum. This growth will be bolstered by continued expansion of age of car parc, multi-brand retail and online markets and an increasing demand for branded products, driven by the growing economy, especially in the rural and semi-urban areas. We are well-positioned to capture the opportunities with a dedicated team and portfolio," he added.
The company's targeted branding exercise is aimed to increase the brand recall of its products. "In a first for our brand activation initiative, we joined forces with Puneri Paltan, Pune's team in the Pro-Kabaddi League Season 8, as an associated sponsor. As part of the sponsorship, the Schaeffler logo appeared on the team's jerseys and also gained visibility by being displayed at different prominent spots at the stadium. The players also promoted our products across digital, out-of-home and print media. The participation in this home-grown sport drew attention and praise amongst our target audience, thus helping increase our recall value," Satpathy informed.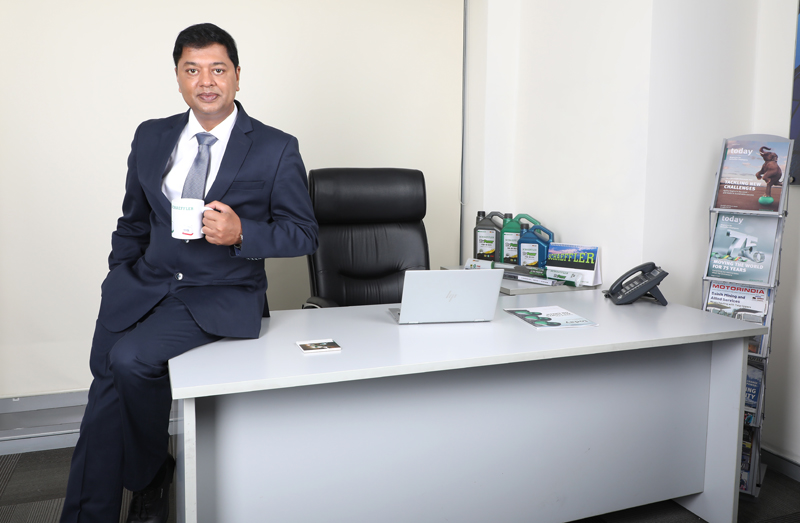 Through this association, Schaeffler aims to strengthen its consumer connect with audiences across India as Pro Kabaddi League is the second most followed sport after cricket. This will help in achieving a stronger brand recall and excellent visibility for the brand. "We are elated to power the Puneri Paltan for the eighth season of Pro Kabaddi League. The team has a rich history and a loyal fan base with high mass appeal, being a popular sport in India. We believe this will help us drive higher brand resonance with our target audiences as well as promote this wonderful sport. ," Satpathy added.
"Kabaddi is a sport that symbolises the relentless pursuit of winning despite multiple obstacles. Team Puneri Paltan also embodies the values of resilience, agility and passion, just like Schaeffler Group, which always aims at performing at the highest level. We are excited to support such a vibrant team and are looking forward to an exciting season of Pro Kabaddi League," said Harsha Kadam, CEO and Managing Director, Schaeffler India.
"Our endeavour is to provide local solutions using global technology"
Schaeffler India recently created a buzz with the introduction of shock absorbers. In this interview, Debasish Satpathy, President (Automotive Aftermarket), explains the company's strategy behind this entry into a new product segment
Why did Schaeffler India launch shock absorbers in the aftermarket?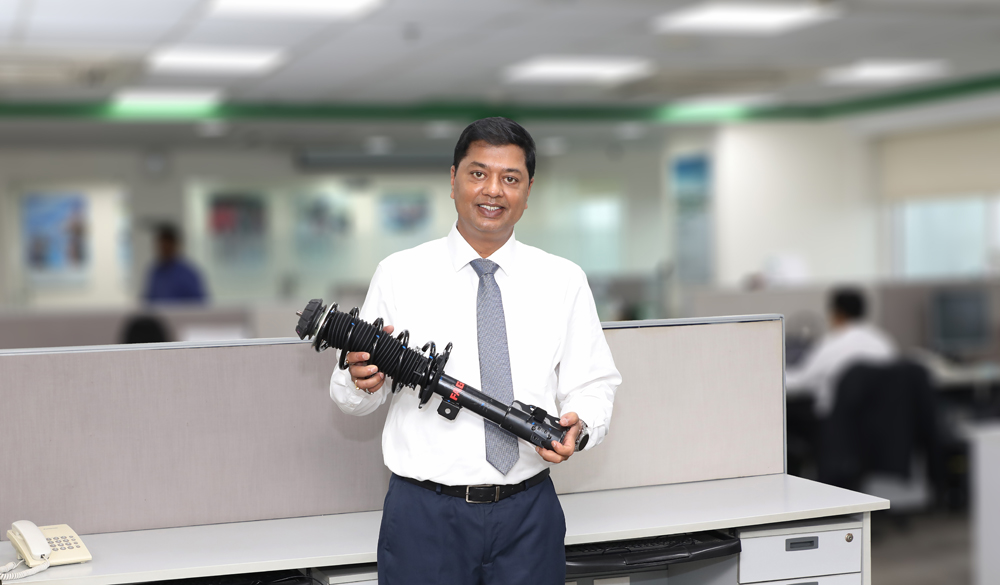 Shock absorbers are an integral part of a vehicle's suspension that absorbs the shocks produced by rough road surface and provides driving comfort. Considering the road conditions and increase in both personal and commercial vehicles in India, the demand for shock absorbers is increasing, which has led to promising growth predictions.
Schaeffler is a trusted brand in engine, transmission and chassis systems worldwide and in India. The introduction of shock absorbers will further strengthen our product portfolio and will widen our product offerings for our valuable distributors, retailers and mechanics across the country. Research and development along with innovation binds as an integral part of our growth strategy. Our endeavour is to provide local solutions using global technology with a shorter time-to-market. We leverage valuable customer insights for developing products that fulfil their requirements.
Could you elaborate about the range of the shock absorbers?
In the first phase, we have introduced around 100+ part numbers in passenger car and light commercial vehicle segment running on Indian roads covering around 60 popular vehicle models of 12 major OEMs in India.
Can you please share a few key features of your shock absorbers which help enhance the overall performance of the vehicle?
Spare parts like shock absorbers play a vital role in increasing not only vehicle life but also optimising performance. While launching our shock absorbers, we have primarily focused on robust design, safety, and comfort along with technical aspects of suspension systems such as the acceleration, grip, and smoothness of shock absorbers. Our shock absorbers have various salient features like dyno-chrome technology, smooth steering and high load-carrying capacity, SAE standard grade nuts and bolts, high-tech surface coating, bump stop to protect from road impact, high-quality resilience coil spring, branded pistons with multi-tuning valve technology, coil spring isolator, single lip seal, and all-weather fluid for uniform performance in all conditions. FAG premium shock absorbers are manufactured with state-of-the-art technology.
Schaeffler India launches premium range of wiper blades
Windshield wipers are an indispensable safety component of an automobile. They help provide clear vision to  the driver during extreme weather conditions such as rain, dirt, etc. Being constantly exposed to these elements, the wipers need to be durable and long-lasting. Keeping these qualities in mind and with one eye on the  monsoon season, the Schaeffler Automotive Aftermarket Division launched a premium range of Schaeffler TruPower wiper blades.
The newly launched wiper blades come with a gamut of advantages such as:
Special polymer coating delivers excellent performance in all weather conditions
Quick-fix adaptors facilitates easy installation
Aero-dynamic design takes care of perfect design technically, functionally and aesthetically
A positive driving experience with silent motion and uncompromised performance over 500,000 wipes.
Available in both frame and frameless variants viz. Premium Plus and Ultra Premium. Both have unique features and high wiping performance.
The notable features of Premium Plus frame wiper include:
Specially designed wiping edge for severe weather conditions
Superior rubber with graphite coating for better and quiet wiping
Robust and rust-resistant metal frame for longer life
The notable features of the Ultra Premium frameless wiper include:
Flat-blade technology providing all-weather performance
Aerodynamic wind spoiler stops blade lift-off during high speed
Compatible 'quick-clip' adapter for easy installation.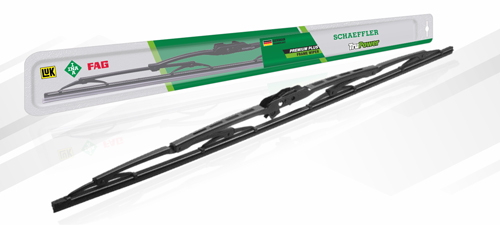 The range is available for over 1,300 variants of majority of passenger car and light commercial vehicle models plying on Indian roads. The India automotive wiper market was valued at USD 132.1 million in 2020 and is slated to surge at a CAGR of 7.3% to reach a valuation of USD 284.9 million by 2031. Standard wipers currently account for more than 85% share in the sales of automotive wipers in India. Wiper sales in India account for nearly 4% of the global automotive wiper market.