Trade buyers, dealers, workshop owners, and industry professionals were treated to a wide range of products, solutions and services presented by 562 exhibitors from 47 countries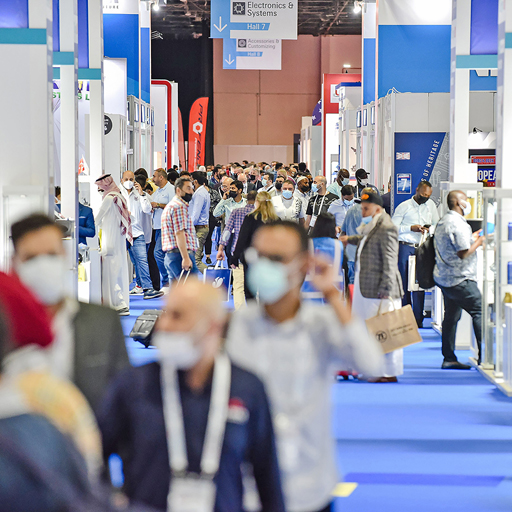 Taking the spotlight as one of the first international trade shows to return to the physical format, Automechanika Dubai 2021 turned out to be a huge success, treating visitors from around the world with a new awards programme, innovative product launches, and bustling exhibition halls, reiterating its position as the Middle East and Africa's largest automotive aftermarket trade fair. The 18th edition of the annual three-day event concluded on December 16, 2021 at the Dubai World Trade Centre (DWTC), having welcomed through the gates 20,574 visitors from 129 countries. Trade buyers, dealers, workshop owners, and industry professionals were treated to a wide range of products, solutions and services presented by 562 exhibitors from 47 countries, as the buzz on the show floor reflected fresh optimism that Dubai's post-pandemic regional trade hub status is on an upward trend.
According to figures released at the event by Dubai Customs, Dubai's general trade value (imports, exports, and re-exports) rose from USD 150 billion in H1 2020 to USD 199 billion during the first six months of 2021 – a 33% year-on-year increase. The auto parts sector contributed USD 6 billion to the Emirate's overall trade volumes in H1 of 2021, comprising USD 3.1 billion in sector-specific imports (tyres, batteries, engine components and accessories), USD 2.5 billion in exports, and USD 381 million billion in re-exports.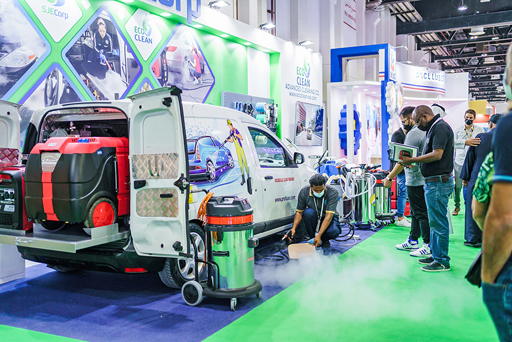 Dubai's top five auto parts trade partners in H1 spotlight the Emirate's global approach to post-pandemic trade recovery, with five countries from three continents contributing USD 2.3 billion, or 38% of total auto parts trade between January and July 2021. The top five included Japan at USD 780 million, China at USD 421 million, Saudi Arabia at USD 380 million, the USA at USD 369 million, and Germany at USD 350 million.
"We are very pleased with the industry response to Automechanika Dubai 2021 after what has been a hugely challenging period," said Mahmut Gazi Bilikozen, Show Director of Automechanika Dubai, which is organised by Messe Frankfurt Middle East. "Exhibitor stands have been busy throughout, and the international participation of both exhibitors and visitors has been very impressive, which is crucial for our stakeholders to expand their business links and distribution networks as we enter a post-pandemic recovery."
"We have seen a 40% increase in senior management and an 18% increase in procurement and purchasing personnel visiting the show compared to the last edition in 2019 – another signal of increased business activity and interest in finding new partners," added Bilikozen. Spread across eight DWTC halls, Automechanika Dubai featured six sectors: parts and components, electronics and systems, tyres and batteries, car wash, care and reconditioning, repair and maintenance and accessories and customization.
The showpiece event returned with its regular highlights, the Innovation Zone, the Automechanika Academy, and debuted with the inaugural Automechanika Dubai Awards, the only programme in the Middle East that celebrates success, prestige and excellence by recognising high performing organisations and individuals in the auto aftermarket. A shortlist of 49 from more than 160 nominations contested 19 categories, with hundreds of professionals gathered at a breakfast ceremony on the second day of Automechanika Dubai.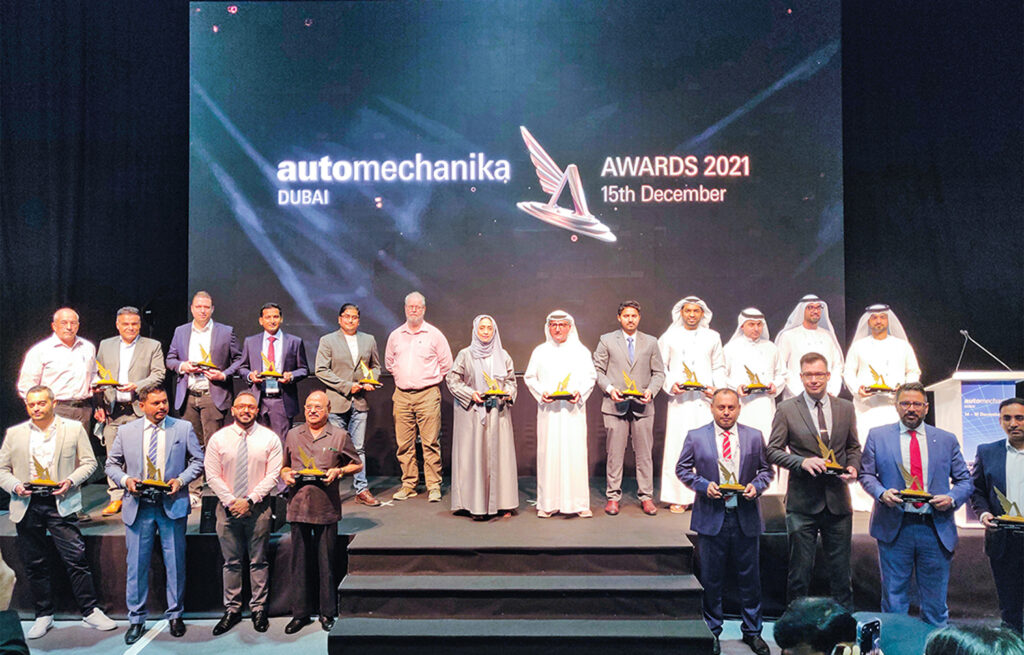 Meanwhile, exhibitors and visitors alike were happy to be back in a physical face-to-face exhibition environment again. Debut Romanian exhibitor Wemzer launched in the Middle East market its range of aftermarket parts, and was pleased with the response. "Automechanika Dubai is the most important B2B trade fair for the industry in the Middle East, which is why we chose it to be Wemzer's official launch platform in the automotive market," said Managing Director Amin Zaman. "It was the perfect opportunity to showcase our product line-up and share the Wemzer story with our customers and industry stakeholders. We were glad to be here this year," he added.
Regular UAE exhibitor Mineral Circles Bearings was also enthused about the return of Automechanika Dubai in 2021, and used the platform to announce an important strategic partnership. "We have been exhibitors at Automechanika Dubai for eight years now, and after a two-year hiatus it was a monumental show for us this year as we launched one of our biggest partnerships," commented Angelo Ting, Marketing Team Lead at Mineral Circles Bearings. "We are eager to introduce our partnered brands to the region as we focus on building our brand presence. The turnout this year was incredible, we hit our set targets by the second day, and the quality of business leads we concluded exceeded our expectations for sure. A very well done exhibition as always," he added.
Automechanika Dubai also featured 12 country pavilions, while other debut highlights last year included the Modern Workshop, a knowledge sharing platform of the repair and maintenance section, and the tools and skills competition. The 19th edition of Automechanika Dubai will take place from November 22-24, 2022 at the Dubai World Trade Centre.  More information about is available at: www.automechanikadubai.com